Current MMA Publications are distributed by ABC Art Books Canada
Retail and library customers should contact
ABC Art Books Canada
372 Ste. Catherine W., Suite 229
Montreal Quebec Canada H3B 1A2
tel: (514)871-0606
fax: (514)871-2112
email: info@ABCartbookscanada.com
______________________________
To search Publication Page by word, press <Ctrl-F>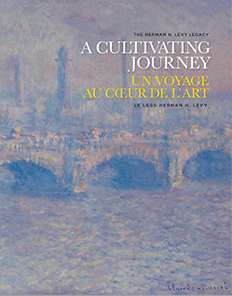 A Cultivating Journey: The Herman H. Levy Legacy (2018)
Tabitha Barber, Tobi Bruce, Lloyd DeWitt, Ihor Holubizky, Alex Kidson, Alison McQueen, Kim Ness, Caterina Pierre
With an introduction by Carol Podedworny
A Cultivating Journey examines the collection of significant European historical and modern art donated to the McMaster Museum of Art by Herman Levy in 1984, and includes works by Courbet, Derain, Monet, Pissarro and Van Gogh. Today the production of such a project raises the critical question: how does the museum collect in the twenty-first century?
This would have been a much easier consideration when the Levy donation entered the museum's collection. Up until that time, art history and the museum were Western inventions that served a particular period (circa 1860-1980) without contestation. The situation has since changed, forcing a reconsideration of the making, collecting, and presenting of art in a diverse, global, multi-centred world through a decidedly ideological institution.
In English and French.
250 pp col. ill. 10.75 x 8 in softcover  9781926632186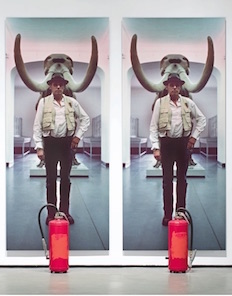 Living, Building, Thinking: Art and Expressionism (2017)
Robert Belton, Dietmar Elger, Reinhold Heller and Ihor Holubizky
This fully illustrated publication explores the development and trajectories of Expressionism in art from the early 19th century to present day. The term Expressionism is most often associated with art and social activism in Germany between 1905 and 1937. It encompasses visual art, literature, philosophy, theatre, film and photography, and architecture of that era. These original essays expand the view on the subject, showing how the impulses behind and results of Expressionism suggest that it remains relevant today. The relationship between artists and society, the visual expressions that circulate through shared hopes for social awareness and change across national borders, these all prompt artists to respond in the spirit of a moment and trigger impulses to express the human condition through art. Drawn from the extensive collection of the McMaster Museum of Art, the book features nearly 100 paintings, drawings, prints, books, camera work and video: from formative historical works of the 19th century by artists such as William Blake, Paul Gauguin, Edvard Munch, Egon Schiele and Wassily Kandinsky, through German Expressionists by the likes of Otto Dix, Emil Nolde, Erich Heckel, Kathe Kollewitz, George Grosz and Max Beckmann to contemporary works by Canadian artists such as Gershon Iskowitz, Gary Pearson, and Natalka Husar that underscore Expressionism's relevance in society today.
199 pp col. ill. 10.75 x 8 in softcover 9781926632162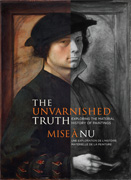 The Unvarnished Truth: Exploring the Material History of Paintings (2016)
Carol Podedworny, Brandi Lee MacDonald, Nenagh Hathaway, Fiona McNeill, Ihor Holubizky, Ron Spronk, Gianfranco Pocobene, Alison Murray, Julie Bronson, Stephanie S. Dickey
This compendium of original essays features discoveries made by an international team of researchers – scholars of applied radiation sciences, anthropology, art history, biomedical engineering, as well as conservators, conservation scientists, forensic art historians, and curators – who examined several paintings from the museum's collection, including works by Vincent Van Gogh, Alexander Rodchenko and Peter Paul Rubens' workshop. The result is a multidisciplinary, collaborative study of paintings as complex physical objects whose component parts tell us a story about their history.
In English and in French.
280 pp colour throughout softcover 9781926632124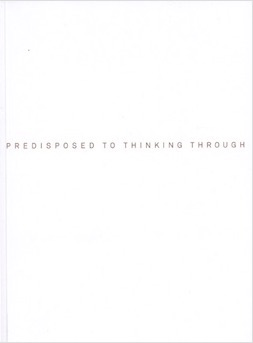 Pre-disposed To Thinking Through the Eye of Mutual Convenience (2016)
Ihor Holubizky
Both an exhibition catalogue and a critical examination of how contemporary art practice aligns with the pursuit of the conceptual in art, this publication considers the work of two emerging artists within the context of work by German artist Joseph Beuys (1921-1986). The practices of Hyang Cho and Ken Nicol are characterized by notional and self-reflexive organizing and ordering systems that draw cues from the everyday, examining and selecting readymade elements, and raiding philosophy. Their work may be described as "obsessive" or, as conveyed in the subtitle, "predisposed to". They share an idea with Beuys, to "function as carriers for complex ideas [as much] as their capacity to release a communicative impulse between artists and viewer." The essay explores ideas of art outside of the pictorial, such as the history of and the current practice in. Hyang Cho was born in South Korea and is based in Guelph Ontario. Ken Nicol is based in Toronto. 78 pp 40 col. ill. 9 x 6.5 in softcover 9781926632179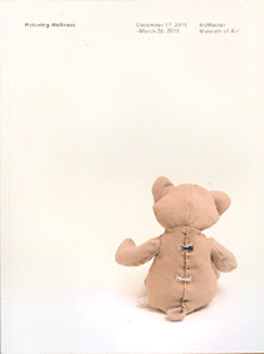 Picturing Wellness (2016)
Carol Podedworny, Nicole Knibb, Christine Wekerle, Resham Ejaz, and Craig Kung
Publication documenting a two-part exhibition focusing on a medical humanities perspective as the bridge between understanding resilience through treatment, care and social action. The first segment examines how visual literary skills are employed by health professionals in order to develop their observational and empathetic skills. The latter segment presents artworks that ponder issues related to trauma, the body, memory, medicine, health and the museum. With work by Michelle Bellemare, Rebecca Belmore, Catherine Heard, Nancy Kembry and Yvonne Singer. 52 pp 18 ill. (14 col). 10 x 7.5 in softcover 9781926632155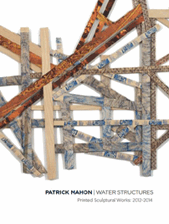 Patrick Mahon: Water Structures, Printed Sculptural Works 2012-2014 (2014)
Anne Brydon, Ihor Holubizky, Robert Enright and Patrick Mahon
Patrick Mahon is noted for his print-based projects that engage with historical and contemporary aspects of printmaking and establish community-based art initiatives, including several regarding the environment. This publication features three major exhibitions held at various locations across the country. Together they provide an excellent overview of the artist's practice. Original essays and an interview with the artist explore the many facets of a singular artistic career. Published with The Robert Langen Art Gallery (Wilfrid Laurier University).
60 pp 40 col. ill 10.25 x 8 in softcover 9781926632117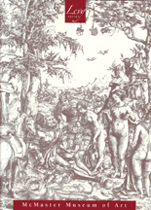 Levy Series  (2012)
Carol Podedworny and Ihor Holubizky
The Levy Collection at the McMaster Museum of Art is composed of nearly 200 works of art by masters such as Monet, Van Gogh, and Durer. The Levy bequest has also enabled the Museum to acquire 350 additional works by modern and contemporary artists such as Alfedo Jarr, Joseph Beuys and Anish Kapoor. Four brief individual essays document specific aspects of the collection, namely Northern Art in the Age of Rubens and Rembrandt, The French School, artist Josef Herman, and a reflection on the role of university art museums.


Levy Series: Part IV
125 & 45: an interrogative spirit (2012)
Celebrating McMaster University's 125th and the Museum's 45th anniversaries in 2012, this exhibition tracks the history and landmark moments of both through art works from the collection. This is the fourth addition to the Levy Folio of exhibition-based essays presenting varied curatorial perspectives on the Herman H. Levy Collection and Levy Bequest Collection at the McMaster Museum of Art. Essay by Ihor Holubizky. 8 pp, ISBN 978-1-926632-06-3


Gary Spearin: iNifiNiTi  (2012)
iNifiNiTi was presented at Museum London, 24 September 2011—18 March 2012. The accompanying catalogue is a partnership between Museum London and the McMaster Museum of Art. Introduction by Cassandra Getty, essay by David Liss, and insert poster-essay by Gary Spearin and Ihor Holubizky. 32 pp, ISBN 978-1-897215-36-4


Rising to the Occasion: The Long 18th Century  (2012)
The legacies of the 18th century—enlightenment, empiricism, revolution and innovation are explored through an exhibition including major works by both 18th century artists Houdon, Gainsborough, Romney, Verelst and Taillasson; and senior contemporary Canadian artists Rebecca Belmore, Angela Grauerholz, Tony Scherman, John Massey, and Jiri Ladocha. Introduction by Carol Podedworny and essays by Mark A. Cheetham, Ihor Holubizky, and Angela Sheng. 44 pp, colour images ISBN 978-1-926632-05-6


Greg Staats: Condolence (2011)
The exhibition brings together several works by Greg Staats (Toronto-based, b. Ohsweken, Ontario) that reference language loss, acquisition and resurgence through photographic series, video works, and personal archival materials. Essays by Richard W. Hill Sr., Charlotte Jones, Carol Podedworny. 46 pp, ISBN: 978-0-929025-68-1
Steve Higgins (2011)
Catalogue for exhibition, ALL THINGS CONSIDERED THOUGHTS ABOUT CITIES AND HISTORY, WAR AND PEACE, which focused on Higgins' urban fiction; process printwork and his 2006-2009 Urban sculptures of utopias past and present. ISBN 0920089712


Husar Handbook (2010)
Editor/author: Dawn Owen; essays by Gerta Moray, Carol Podedworny, Stuart Reid, Dawn Own and Meeka Walsh. Published in conjunction with the Natalka Husar: Burden of Innocence exhibition Co-produced by the McMaster Museum of Art, Macdonald Stewart Art Centre, MacKenzie Art Gallery and Tom Thomson Art Gallery. Macdonald Stewart Art Centre (2010) 82 pp, illustrated ISBN: 978-0-920810-87-3


The Blind Architect Meets Rembrandt (2010)
On-Line publication of a site-responsive installation at the Museum by S,o Paulo-based artist/theoretical architect Alexander Pilis. The exhibition presented Pilis,s 2004 video-work with works from the Museum's European historical, modern, and contemporary collection. Essays by Ihor Holubizky and Alexander Pilis.
McMaster Museum of Art (2010) 50 pp, illustrated


Shelagh Keeley (2010)
Peggy Gale & Christopher Dewdney
Shelagh Keeley came to prominence in the 1980s and has a significant early body of work that is housed in numerous Canadian institutions and, given Keeley's 22-year residence in New York City, in most major American institutions. From very early on Keeley's drawings challenged the established art world with investigations into Africa, AIDS, health and the body. More recent work includes bookworks that serve as an archive of the artist's visual vocabulary during nearly three decades of practice. They record themes that have pervaded her practice: diversity, history, representation and that which is political and social. This monograph is the first critical assessment of Keeley's thirty-year career. Robert McLaughlin Gallery / McMaster Museum of Art (01/2010) 92 pp 28 col. ill. 10 x 7.5 softcover 978-1-926589-03-9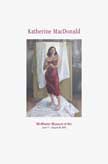 Katherine MacDonald (2010)
Publication of a solo exhibition of painting and portraiture by Hamilton artist and teacher Katherine MacDonald.
Foreword by Ihor Holubizky. Essay by Tobi Bruce.
McMaster Museum of Art (05/2010) 16 pp 16 col ill.


Fierce: Women's Hot-Blooded Film/Video (2010)
Edited by Janice Hladki. Essays by Lisa Steele, Jeremy Todd, Julia Bryan-Wilson, Richard Fung & Patricia R. Zimmermann
Publication of a group exhibition addressing how Canadian-based women artists contribute to contemporary moving image culture, particularly in terms of producing the thinking image. Essays by leading artists and critics provide a rich account of video art and experimental film in the Canadian context and the impact of Canadian-based work within transnational spheres. Participating artists: Maureen Bradley, Dana Claxton, Allyson Mitchell and b. h. Yael. McMaster Museum of Art (01/2010) 56 pp 32 col. ill. 10 x 8 in softcover 978-1-926632-04-9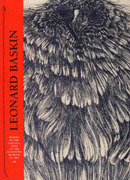 Leonard Baskin: Works in the Collection of the McMaster Museum of Art (2009)
Carol Podedworny
This presentation of lithographs and etchings highlights the visionary career of the American artist (1922-2000). A sculptor, printmaker, draughtsman and book designer, Baskin founded The Gehenna Press for which many of these prints were produced. This publication honours the Press by duplicating its characteristic saddle-stiched binding. The works of Leonard Baskin are found in the collections of the Metropolitan Museum, the Museum of Modern Art, The National Gallery, the Vatican Museum and the British Museum. McMaster Museum of Art (06/2009) 56 pp 18 col. ill. 11.5 x 8.5 softcover 978-1-926632-03-2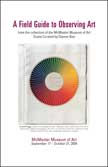 A Field Guide to Observing Art (2009)
Publication of an exhibition guest curated by Dianne Bos, highlighting links between science and art in works from McMaster's collection. Foreword by Carol Podedworny. Essay by Dianne Bos.
McMaster Museum of Art (05/2010) 16 pp, illustrated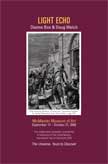 Light Echo (2009)
Publication of a collaborative installation by artist Dianne Bos and astronomer Doug Welch, intended to recreate a 17th century supernovae. Foreword by Carol Podedworny. Essays by Dianne Bos and Doug Welch.
McMaster Museum of Art (05/2010) 12 pp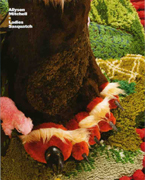 Allyson Mitchell: Ladies Sasquatch (2009)
Carla Garnet, Allyson Mitchell, Josephine Mills & Ann Cvetkovich
Allyson Mitchell creates installations that are epic figures, each one a monumental symbol of female brains, brawn and sexuality. Standing upright at over 10 feet tall, the sculptural works embody feminist theory and are painstakingly crafted creations of fun fur, taxidermy glass eyes and various fake bear parts. Since 1997, the Toronto-based artist has been melding feminism and pop culture to play with ideas about autobiography and the body, largely through the use of reclaimed textile and abandoned craft. Also an active curator, Mitchell is responsible for the exhibition When Women Rule the World: Judy Chicago in Thread.
McMaster Museum of Art (03/2009) 56 pp col. ill. 10 x 8 in softcover 978-1-926632-01-8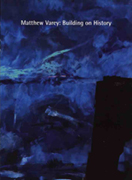 Matthew Varey: Building on History (2009)
Gary Michael Dault
Varey's pre-apocalyptic paintings of dark, hermetic towers against a meteor-streaked sky are discussed by one of the country's most eminent art critics. 20 pp col. ill. (two fold-outs) 10 x 7.5 in softcover 978-1-926632-02-5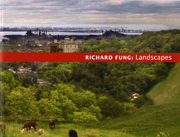 Richard Fung: Landscapes (2009)
Monika Kin Gagnon
Publication devoted to a new video installation by the Toronto-based video artist and cultural critic. In merging the etchings of J.M.W. Turner with video of Canadian landscape bearing the same geographical names as their British counterparts, Fung reveals the subtle ways in which land is culturally misappropriated. In her essay, Gagnon refers to the superimposition of contemporary moving images upon older fixed ones as temporal collages. As a Canadian of Chinese ancestry born in Trinidad, Fung conveys his understanding of the misrepresentation of place as conveyed by popular film and media. McMaster Museum of Art (01/2009) 48 pp col. ill. 8 x 10.5 in softcover 978-0-9783585-9-4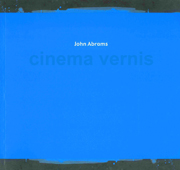 John Abrams: Cinema Vernis (2008) Edited by R.M. Vaughan
A review of Abrams' film inspired paintings with short essays by acclaimed Canadian filmmakers Sky Gilbert, John Greyson, Jeremy Podeswa and Christina Zeidler. Abrams takes Beineix's Betty Blue, Goddard's Breathless and Wertmuller's Swept Away, from the language of film to the language of painting.
48 pp col. ill. 8 x 8.5 in softcover 978-0-9783585-4-9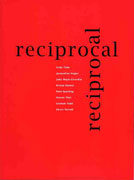 Reciprocal (2008)
Carol Podedworny & Sally Mckay. Works by University faculty and alumni, all practicing artists, have been selected by a jury of Canadian artists who studied at the University. Presentations on participating artists are accompanied by a study of the jury process.
40 pp col. ill. 10 x 7.5 in softcover 978-0-9783585-7-0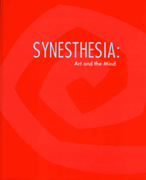 Synesthesia: Art and the Mind (2008)
Greta Berman, Carol Steen, Daphne Maurer & Patricia Albers
Four essayists explore the impact of synesthesia, or the involuntary joining of the senses, on the work of artists who are, or who are suspected to have been, synesthestic. They include David Hockney, Joan Mitchell, Tom Thomson, and Vincent van Gogh. Carol Steen is a New York-based synesthestic artist. Greta Berman is professor of Art History at the The Juilliard School. Daphne Maurer is professor at the Department of Psychology, Neuroscience & Behavior at McMaster University.) 62 pp 12 col. ill. 10,5 x 8.5 in softcover 978-0-9783585-8-7
The First Tourist (2008)
Selections of Inuit art from McMaster's Collection
Guest Curated by Nancy Campbell. September 6, 2007 – January 5, 2008.
ISBN 978097835832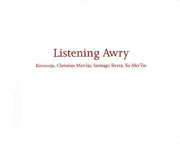 Listening Awry (2007)
Jim Drobnick
Catalogue of a group exhibition of sound artists from around the world: Kimsooja (New York City), Christian Marclay (New York City), Santiago Sierra (Mexico) and Su-Mei Tse (Luxembourg). 30 pp col. ill. 978-9783585-0-1 Sharon Switzer: Falling from Grace (2007) Carla Garnet et al Switzer's work in digital video stems from years of working in new media and her familiarity with her medium allows for a fluidity of practice that has been likened to that of a painter. In these new works, text, animation and video footage are combined to create short looping sequences which relate moments in time characterized by both the artist's dry humour and a sense of pathos.
36 pp col. ill. 7 x 9.5 in 978-1-894088-72-5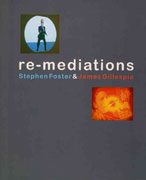 Stephen Foster & James Gillespie: Re-Meditations (2007)
Carol Podedworny, Janet Jones & Anna Hudson. Using media spectacle to comment on itself, Stephen Foster, a Haida Metis from British Columbia, and James Gillespie, of European descent and living in Toronto, each confronts how a dominant European culture has marginalized and silenced the "other". Their provocative photo-media images prompt us to question our everyday responses to issues of race, region and class and help open up dialogue on post-colonial issues. Published in collaboration with the Kelowna Art Gallery and the Art Gallery of Sudbury. 40 pp col. ill. 10 x 8 in softcover 978-1-894088-76-3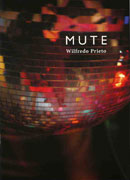 Wilfredo Prieto: Mute (2007)
Ingrid Mayrhofer et al
Only recently exhibiting outside of his native Cuba, the young artist's site-specific installations are gathering interest around the world. Prieto responds to the contrasts and contradictions of place which, in the case of Hamilton Ontario, meant highlighting the city's great industrial past with its current state of abandon. 'Mute' reproduces a fully functional 70s discotheque with no sound. With an interview with the artist. 28 pp col. ill. 10 x 7 in 978-1-894088-74-9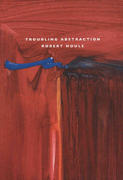 Robert Houle: Troubling Abstraction (2007)
Carol Podedworny, Mark A. Cheetham, Gerald McMaster & W. Jackson Rushing III
Robert Houle has been a visionary artist since the beginning of his career. "Native artists," he wrote in 1982, "are committed to involvement in the polemics of modern art. Meaning derives from living in the twentieth century, where painting ranges from realism to abstraction and sculpture varies from shamanism to assemblage." Employing the traditions of modernist painting, particularly as practiced by Jackson Pollock and Barnett Newman, Houle has tenaciously insisted on reciprocity among the aesthetic and cultural specificities with which he engages. After years of breathtaking solo exhibitions, he returns here to his first stylistic impulse: abstraction and the parfleche figure. This important publication, with three essays and an artist's statement, documents a unique and vital side to Houle's innovative artistic practice. Mark A. Cheetham is Chair of the Department of Art at the University of Toronto.
McMaster Museum of Art in association with The Robert McLaughlin Gallery in Oshawa and Gallery One One One in Winnipeg. 105 pp 36 ill. (24 col.) 7 x 5 in softcover 978-0-9783585-2-5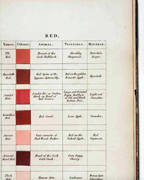 Arnaud Maggs, Nomenclature (2007)
In association with The Robert McLaughlin Gallery in Oshawa and Gallery One One One in Winnipeg.
Texts by David Aurandt, Linda Jansma and Martha Langford
86 pages, illustrated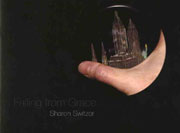 Sharon Switzer: Falling from Grace, Scenes 1 through 6 (2007)
Foreword by Carol Podedworny
Texts by Carla Garnet (curator), Steve Reinke and Linda Steer
31 pages, illustrated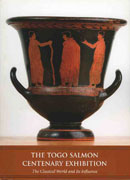 The Togo Salmon Centenary Exhibition: The Classical World and Its Influence (2005) Curated by Dr. Howard Jones
Preface by Alexander G. McKay
40 pages, illustrated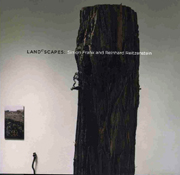 LANDeSCAPES: Simon Frank and Reinhard Reitzenstein (2005)
With essays by Alexandria Pierce and Anne Beauchemin
32 pages, illustrated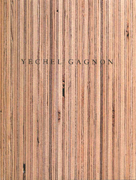 Yechel Gagnon: Palimpsest (2004)
Yechel Gagnon exhibition catalogue
Essays in English and French by Alexandria Pierce, St. phane
Aquin and Bernard Chass
64 pages, illustrated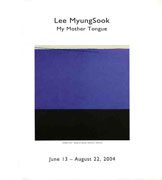 My Mother Tongue (2004)
Myung Sook Lee exhibition catalgoue
Essay by Rivka Birkan
6 pages, illustrated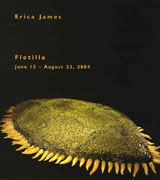 Flotilla (2004)
Erika James exhibition brochure
Essay by Richard Butler 4 pages, illustrated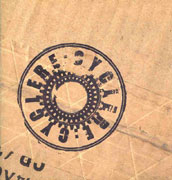 Re:cycle (2004)
Site-responsive installations on McMaster University campus by
Adrian Blackwell, James Carl, Bryce Kanbara, Germaine Koh, PED.
16 pages, illustrated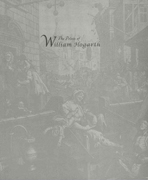 The Prints Of William Hogarth (2004)
Essay in English and French by Alexandria Pierce.
20 pages, illustrated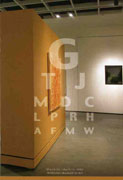 The Faculty Exhibit 2003 (2003)
An exhibition of the art of Faculty from the School of the Arts, McMaster University. Forward by Christine Butterfield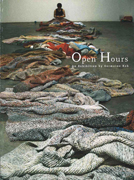 Open Hours (2002)
Germaine Koh exhibition catalogue
Introduction by Kim Ness Essays by Steve Reinke
and Rosemary Heather
32 pages, illustrated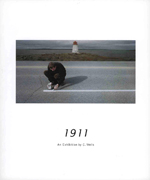 1911 : An Exhibition by c. Wells (2002)
Introduction by Kim Ness
Essays by Andrew Hunter and Mark Cheetham
Text piece by C. Wells
35 pages, illustrated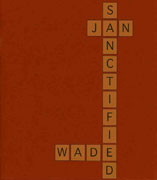 Sanctified/Soul Art (2001)
Exhibition by Jan Wade
Essay and Interview by Andrew T. Hunter
48 pages, illustrated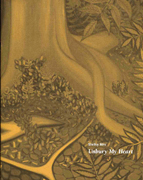 Unbury My Heart: An Exhibition of the Art of Shelley Niro (2001)
Introduction by Kim Ness
Essay by Gerald McMaster
Poem by Daniel David Moses
24 pages, illustrated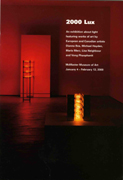 2000 Lux(2000)
Catalogue by Kim Ness and Colin Wiginton
14 pages, illustrated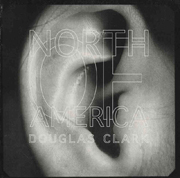 North of America (1997)
Douglas Clark exhibition catalogue
Acknowledgements by Kim Ness and Douglas Clark
26 pages, illustrated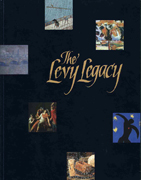 The Levy Legacy (1996)
The Herman H.Levy donation and
Levy Bequest Purchase Programme catalogue
Texts by Kim G. Ness, Niamh O'Laoghaire and Jennifer Watson
150 pages, illustrated
Danica Jojich: Marble Pillows (1996)
Catalogue for exhibition, February 25 – April 7, 1996. Montreal-based artist Danica Jojich subverts tradition artistic and social norms and investigates issues related to gender and loss through installations that are interactive. ISBN 0920603076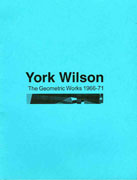 York Wilson: The Geometric Works 1966-71 (1994)
Introduction by Kim G. Ness
4 pages, illustrated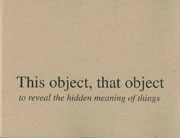 This object, that object: To Reveal the Hidden Meaning of Things (1994)
20th century sculpture from McMaster's permanent collection
26 pages, illustrated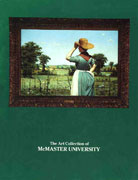 The Art Collection of McMaster University (1987)
Texts by Kim G. Ness
330 pages, illustrated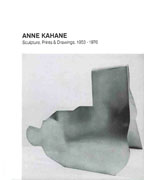 Anne Kahane: Sculpture, Prints, and Drawings, 1953 – 1976 (1981)
Acknowledgements by David G. Taylor.
34 pages, illustrated