The McMaster Museum of Art offers free guided exhibition tours, collection visits, and visual art and material culture-based programs for all ages. All programs are available year-round, are free and open to the public, and are offered both in person and online.
Specialized programs are available for:
McMaster University community & postsecondary groups
School and children's groups
Community groups
Professional and adult groups
Exhibition Tours
Has one of our current exhibitions piqued your interest? M(M)A's dedicated education staff design custom guided tours of our exhibitions for all ages. The tours are a great way to learn additional context about the artists, explore the works on display, and take an in-depth look into curatorial themes.
Elementary and Secondary School Programs
Educators can collaborate with the M(M)A to explore unique art-based learning opportunities for students. Our education staff have developed more than 10 free education programs for both elementary and secondary classes, many of which are available online. Each program offers hands-on educational activities customized to suit classroom needs. Programs focus on specific classroom interests and can be customized to suit curriculum requirements. Learn more about our education programs.
Collection Visits
McMaster Museum of Art houses McMaster University's permanent collection of more than 6000 objects. Although we can't display all objects at all times, the museum offers collection visits for groups of up to 15 people. Visits can be arranged by theme or customized to suit the interests of the group.
Community Groups
We welcome community groups of all types to explore our learning opportunities at the M(M)A including tours, collection visits, and education programs. Learn more about our education programs.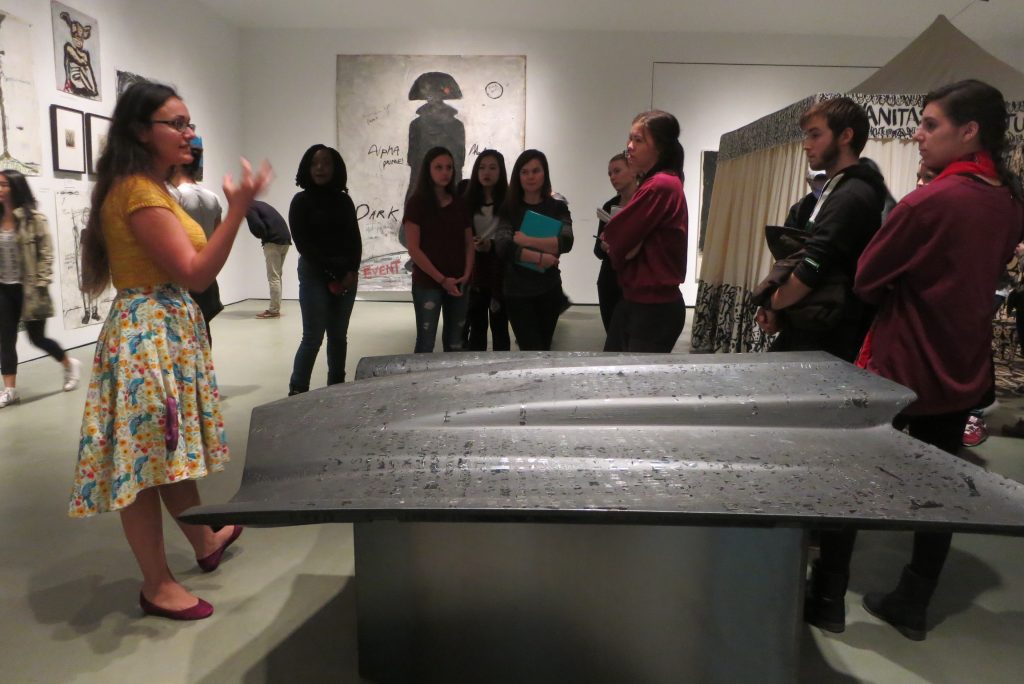 All of the galleries are wheelchair accessible.
To find out more or to book a tour/program, contact:
Nicole Knibb, Senior Education Officer
knibbn@mcmaster.ca
M(M)A programs are FREE. Note that the museum has the right to cancel programs in advance of scheduled start times due to unforeseen or unexpected circumstances. We will work with you to find a time to reschedule.