The McMaster Museum of Art offers free guided exhibition tours, academic outreach, and visual art-based programs for all ages. All programs are available year-round, are free and open to the public. There is always staff in the galleries to connect and speak with.
We invite you to collaborate with the M(M)A education team to create a transformative experience with art.
To find out more or to book a tour/program, contact:
Nicole Knibb, Senior Education Officer
knibbn@mcmaster.ca
Exhibition Tours
Has one of our current exhibitions piqued your interest? M(M)A's dedicated education staff offer guided tours of our exhibitions for all ages. Tours are an engaging and interactive way to learn additional context about the artists, explore the works on display, and take an in-depth look into curatorial themes through a critical, decolonial lens.
Academic Outreach
The M(M)A is an educational resource for all postsecondary learners. The exhibitions and collections can complement learning through custom-designed interdisciplinary programs. Our approach to learning with visual art of all types, from historic to contemporary, is with a critical lens to build awareness of the interconnectivity of the past, present and future, and to understand the challenges of institutional and ideological boundaries. All academic programs are free of charge.
Public Groups
We welcome public groups of all types to explore our learning opportunities at the M(M)A including tours and education programs. Learn more about our education programs.
Educational Programs
We invite educators to collaborate with the M(M)A to explore unique visual art-based learning opportunities. Programs are designed for a variety of audiences including elementary and high school, postsecondary, adults, and groups of all ages. We have a selection of in-person and virtual program options. Learn more about our education programs.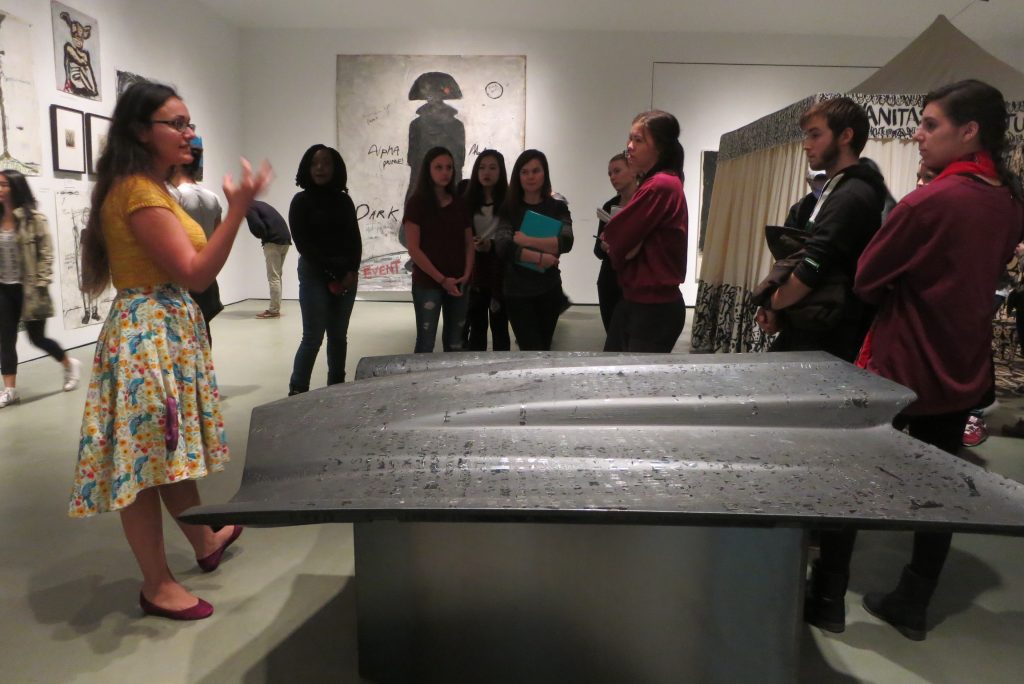 The M(M)A contributes directly to the academic mission of the University by providing visual art-based education through experiential learning opportunities for learners of all ages. The M(M)A provides significant outreach beyond the university through public partnerships and learning opportunities.
All of the galleries are wheelchair accessible.
Please note: M(M)A programs are FREE. Note that the museum has the right to cancel programs in advance of scheduled start times due to unforeseen or unexpected circumstances. We will work with you to find a time to reschedule.