Experience the McMaster Museum of Art's critical collection exhibition Chasm through the program of public events taking place this Fall 2023.
Chasm
May 18, 2023 – December 8, 2023
Curated by Pamela Edmonds and Betty Julian
Chasm continues a series of recent exhibitions exploring the permanent collection at the McMaster Museum of Art through critical curatorial frameworks. This exhibition takes the unique vantage point of critiquing the power dynamics of colonialism from within the museum, informed by the transcultural positions of resistance that seek Indigenous sovereignty and Black liberation.
Learn more here.
The museum gratefully acknowledges the support of the Ontario Arts Council.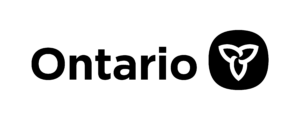 All events will be held at McMaster Museum of Art, 1280 Main St W, Hamilton ON
Can't make it? Hear more about the exhibition at our free weekly drop-in art tours on Wednesdays at 2:30 pm.
Installation view of Chasm, 2023, McMaster Museum of Art. Photo by Darren Rigo.
JOIN US:

Opening Reception
Thursday, September 28, 5-8 PM
Please join us for an evening celebrating the opening of the collection exhibition Chasm, co-curated by Pamela Edmonds and Betty Julian. We are excited to share that many of our exhibiting artists will be in attendance. This event is free and all are welcome!
Talk with Alex Jacobs-Blum
Wednesday, October 18, 12:30-1:20 PM
Talk with Christina Leslie
Wednesday, October 25, 12:30-1:20 PM
Curators in Conversation
Wednesday, November 1, 12:30-1:20 PM
Lunchtime talks are back! Join us in-person at the McMaster Museum of Art to hear more about our critical collection exhibition Chasm. Speakers include Chasm co-curator Betty Julian, and artists and emerging curators in the M(M)A mentorship program Alex Jacobs-Blum and Christina Leslie.
The BIPOC Curatorial Mentorship Program is generously supported by funds from the Department of Canadian Heritage.


JOIGNEZ-VOUS À NOUS :
Réception d'ouverture
Jeudi 28 septembre, de 17 h à 20 h
Rencontre avec Alex Jacobs-Blum
Mercredi 18 octobre, de 12 h 30 à 13 h 20
Rencontre avec Christina Leslie
Mercredi 25 octobre, de 12 h 30 à 13 h 20
Causerie entre commissaires d'exposition
Mercredi 1er novembre, de 12 h 30 à 13 h 20
Les causeries du midi sont de retour ! Rejoignez-nous en personne au McMaster Museum of Art pour en savoir plus sur notre importante exposition Chasm, réalisée à partir d'œuvres de la collection. Les conférencières sont Betty Julian, cocommissaire de l'exposition, et les artistes et commissaires de la relève Alex Jacobs-Blum et Christina Leslie, mentorées dans le cadre du programme de mentorat de commissaires du M(M)A.
Le programme de mentorat de commissaires d'exposition PANDC bénéficie de l'appui généreux du ministère du Patrimoine canadien.