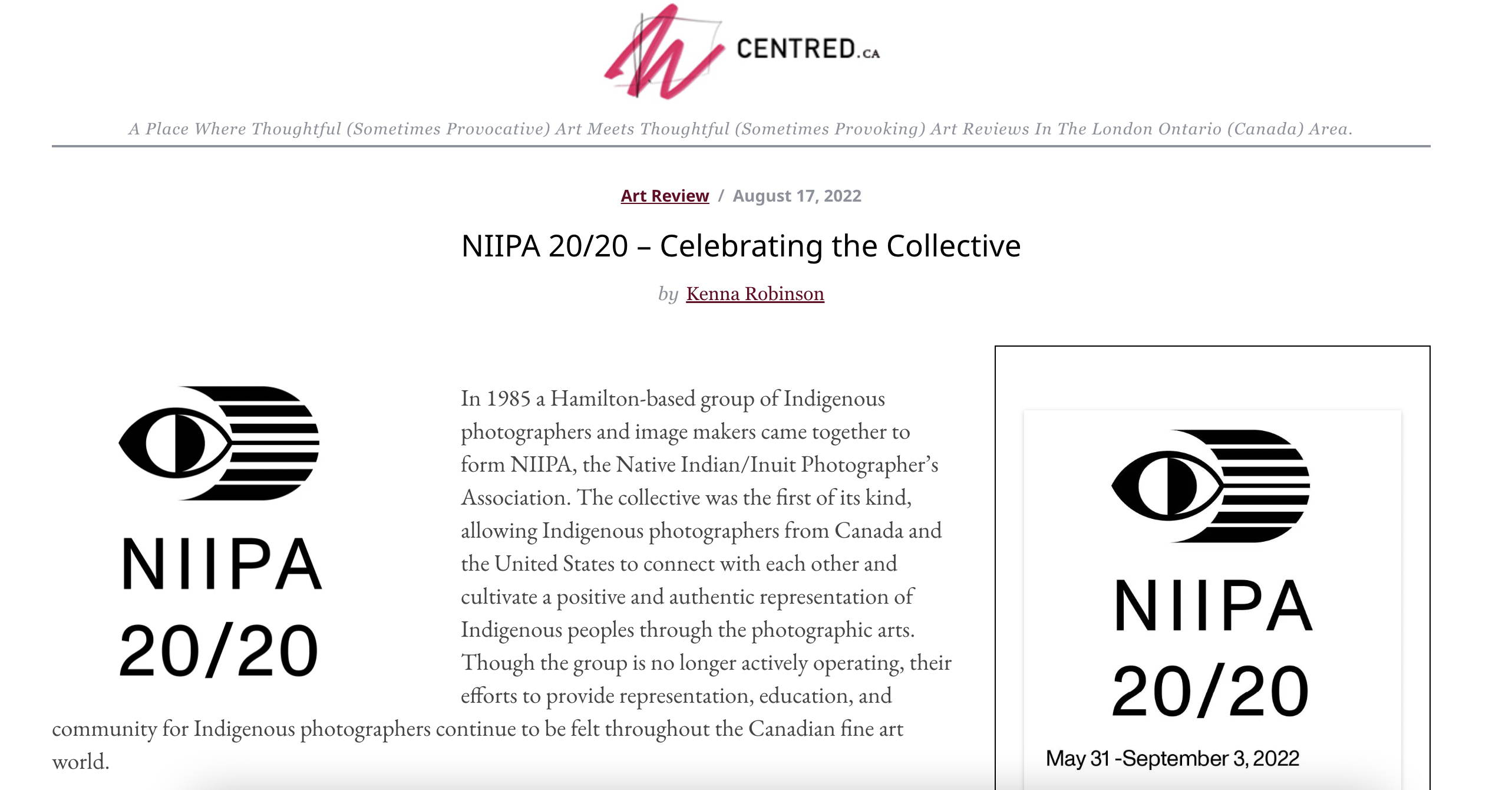 Centred.ca, an online platform promoting and reviewing the arts in Southwestern Ontario has published a review of the NIIPA 20/20 exhibition on view now at McMaster Museum of Art.
Written by Kenna Robinson, a writer for Centred who is also currently studying Photography at Toronto Metropolitan University, "NIIPA 20/20 – Celebrating the Collective" provides an in-depth look into the exhibition from a first-person perspective – including the intent of the show and its curatorial considerations.
Robinson analyses select pieces of work, and explores thematic ties throughout the exhibition of more than 150 pieces of photography, including the roles of women and children in Indigenous communities, the value in cultivating community, depictions of craft and of political history.
According to Robinson, "NIIPA was formed to connect Indigenous photographers and encourage a truthful photographic representation of Indigenous peoples which is exactly what is reflected in this NIIPA 20/20 exhibition. The collective work presents an insightful and powerful documentation of culture by and for Indigenous communities. In the creation of such connective work as well as a trailblazing association, the photographers of NIIPA have built a legacy that will remain relevant across the fine art world."
To read the article in full, click here.