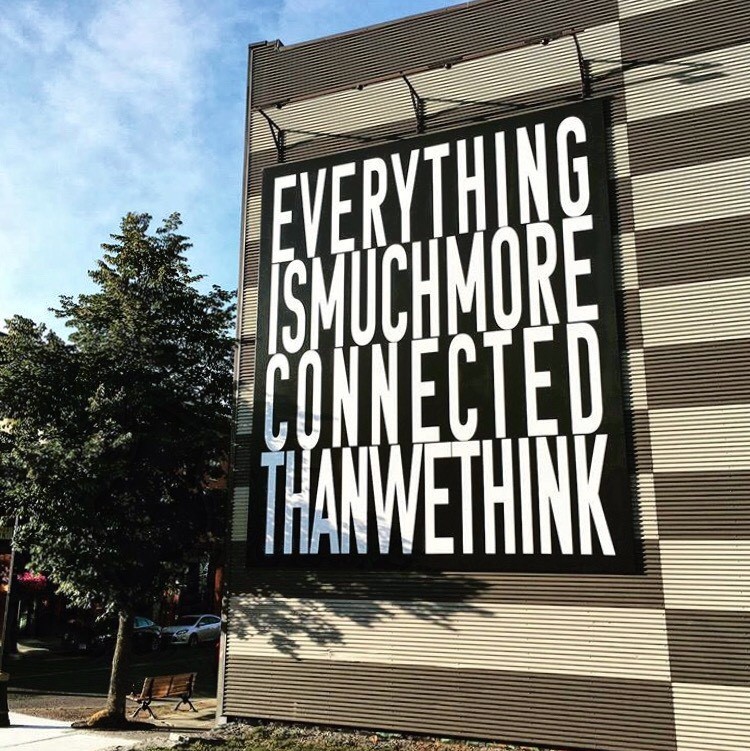 Hamilton's arts festival Supercrawl returns this weekend on James Street North and, for the fifth year in a row, McMaster Museum of Art is co-sponsoring art installations. And this year we're taking it a step further: In addition to supporting juried works by Adrienne Crossman, Zoma Maduekwe, Christopher McLeod, Laura Moore, Sean Procyk, St. Marie φ Walker, the museum of art put forward artist Hiba Abdallah for the James Street North Arts billboard (site A3, near Vine Street, on the Supercrawl map).
Hiba Abdallah's In Retrospect is a text-based billboard that offers a public observation and declaration. The statement aims to provide a jump off point for questions rooted in the critical and vital consideration of the current and future state of our communities. Where we are we now? What are we hoping to change? What are we willing to fight for?
Find out more about Hiba Abdallah and all the Supercrawl visual artists here: SUPERCRAWL ART ENGAGES CONTEMPORARY SOCIAL ISSUES.
Supercrawl runs September 13-15, 2019.
Through its MMA in the Community initiative, the museum of art has previously supported Supercrawl art installations by John Dickson (2015), José Luis Torres (2016), Simon Frank (2017), and Robert Hengeveld (2018).