Artist Talks with Dainesha Nugent-Palache and Bidemi Oloyede
Thursday, October 27th, 12:30 p.m. – 1:30 p.m. In person at the M(M)A.
Lunchtime talks are back! Join us on Thursday Oct 27th at 12:30pm to hear from Movers and Makers artists Dainesha Nugent-Palache and Bidemi Oloyede.
Each artist will discuss their work in the exhibition and offer insight into their artistic practice. 
Free & everyone is welcome! No registration required.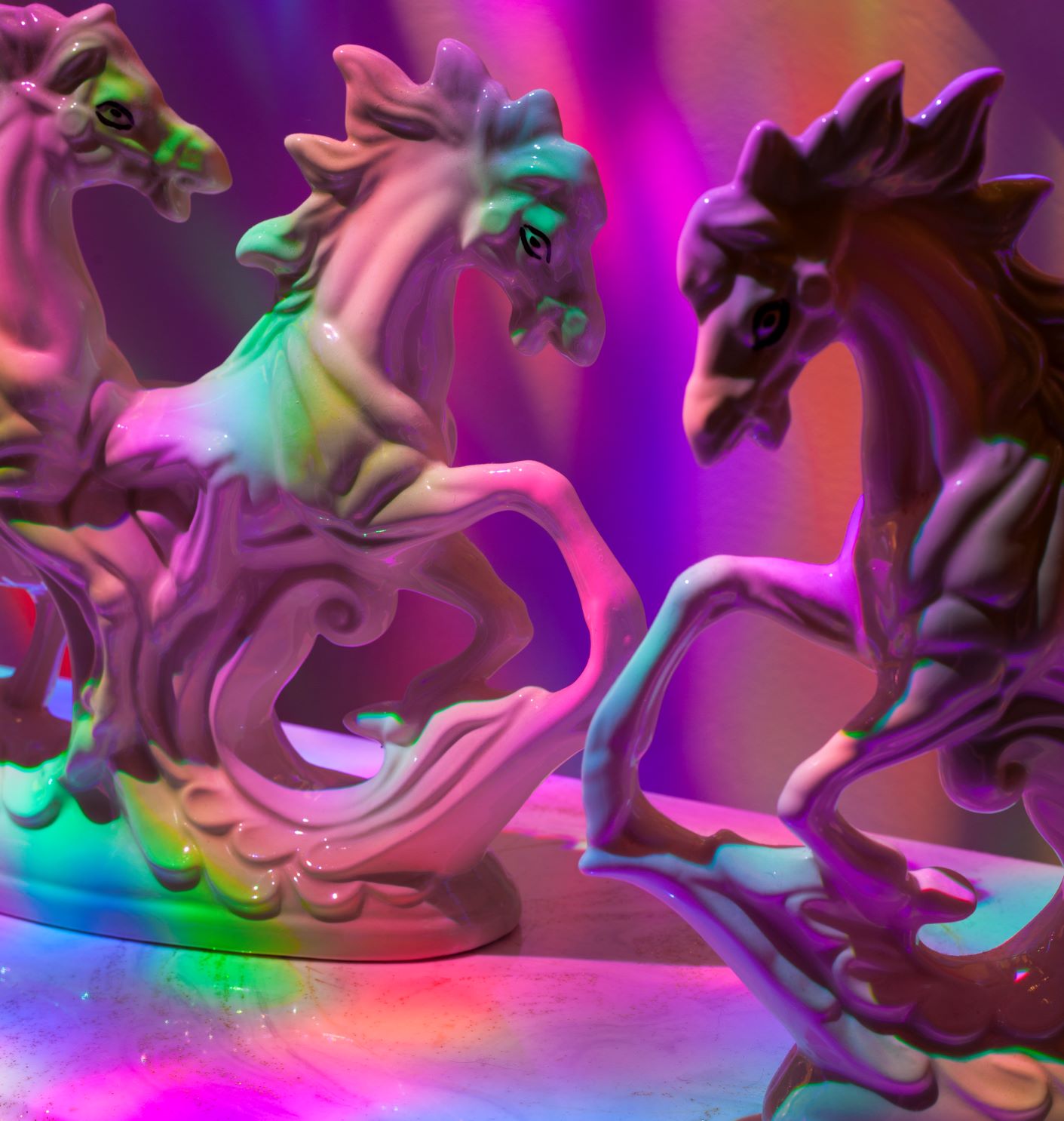 About Dainesha Nugent-Palache
Dainesha Nugent-Palache, through performative video and photographic works, explores the dichotomies and paradoxes inherent in representations of Afro-Caribbean femininities. With an exuberant approach to colour and display, she often negotiates the glamour and excess inherent in the visual cultures of capitalism. She graduated from the photography programme at OCAD University (Toronto), where she was the recipient of the Dorothy Hoover Research Award and the OCAD University Photography Faculty and Friends Award. Her work has been exhibited at the Art Gallery of Ontario (Toronto), Gallery TPW (Toronto) and Truck Contemporary (Calgary), as well as in venues in New York, Finland and Vienna.
Image: Dainesha Nugent-Palache, Porcelain Ponies, 2021, Colour photograph.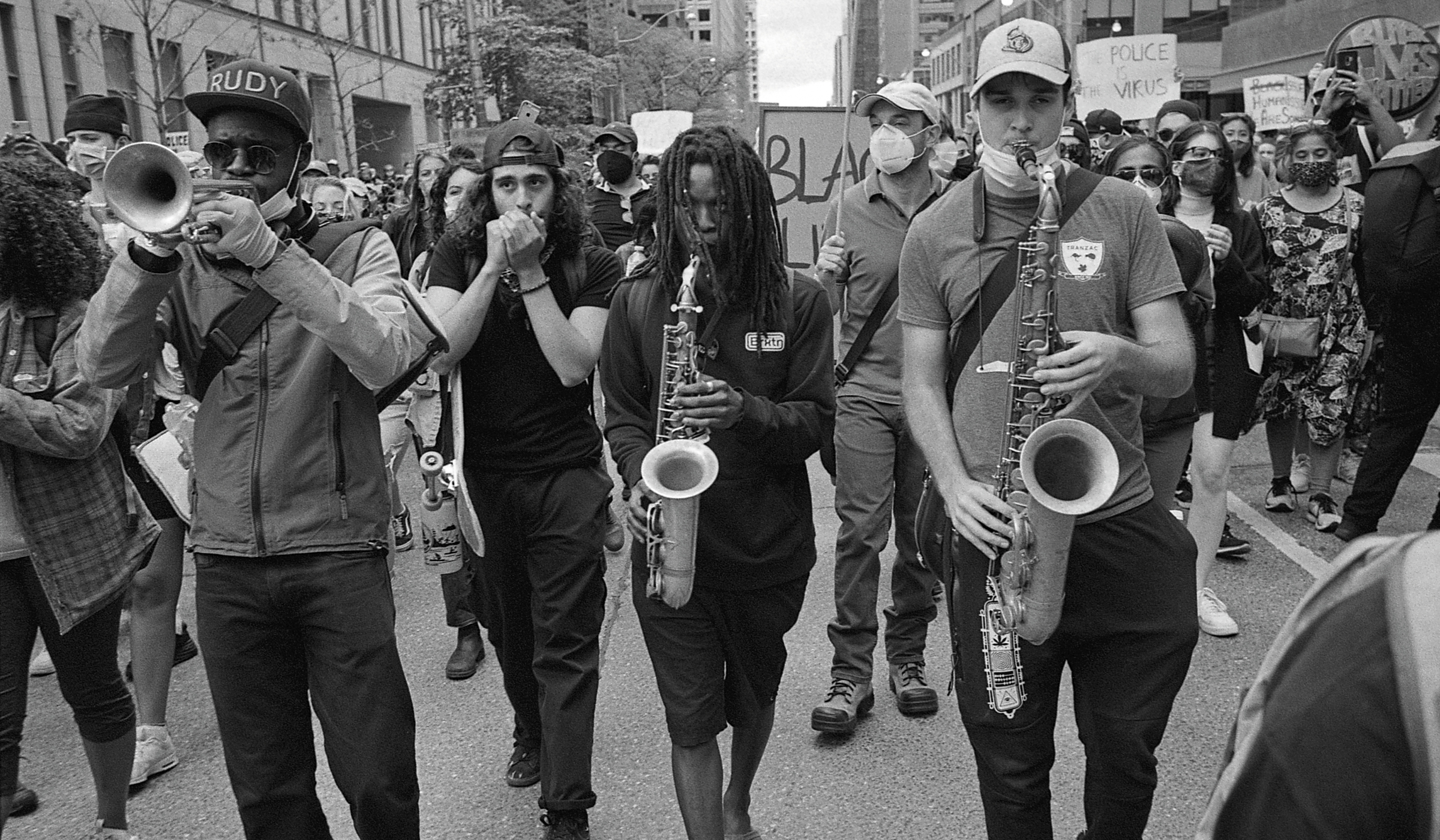 About Bidemi Oloyede
Bidemi Oloyede is an emerging street and portrait photographer who captures the energy and emotion of social landscapes using predominantly black-and-white film. His impulsive documentary style is a reflection of the interaction or inner dialogue between the photographer and the subject. He is invested in the physicality of film—its historical legacy and its chemical context—and the laborious process of traditional darkroom techniques to expose the realities of the everyday. Originally from Port Harcourt, Nigeria, and now based in Toronto, Oloyede holds a BFA in Photography from OCAD University (Toronto).
Image: Bidemi Oloyede, Untitled, Toronto May 2020 from Not Another Black Life, 2020.