COSMOS CONCERT & MOON MARKET
Thursday October 6th, 5:30 – 8:30 p.m.
The McMaster Museum of Art invites you to join us for the Cosmos Concert & Moon Market – a special in-person evening of celestially-inspired music and art presented in conjunction with the exhibition we are made of stardust.
The event will include LIVE music by Lacey Hill and Blue Moon Marquee and an Indigenous wearable art market!
Free & everyone is welcome! Stop by the museum at any time between 5:30 – 8:30 p.m. to enjoy.
Meet the musicians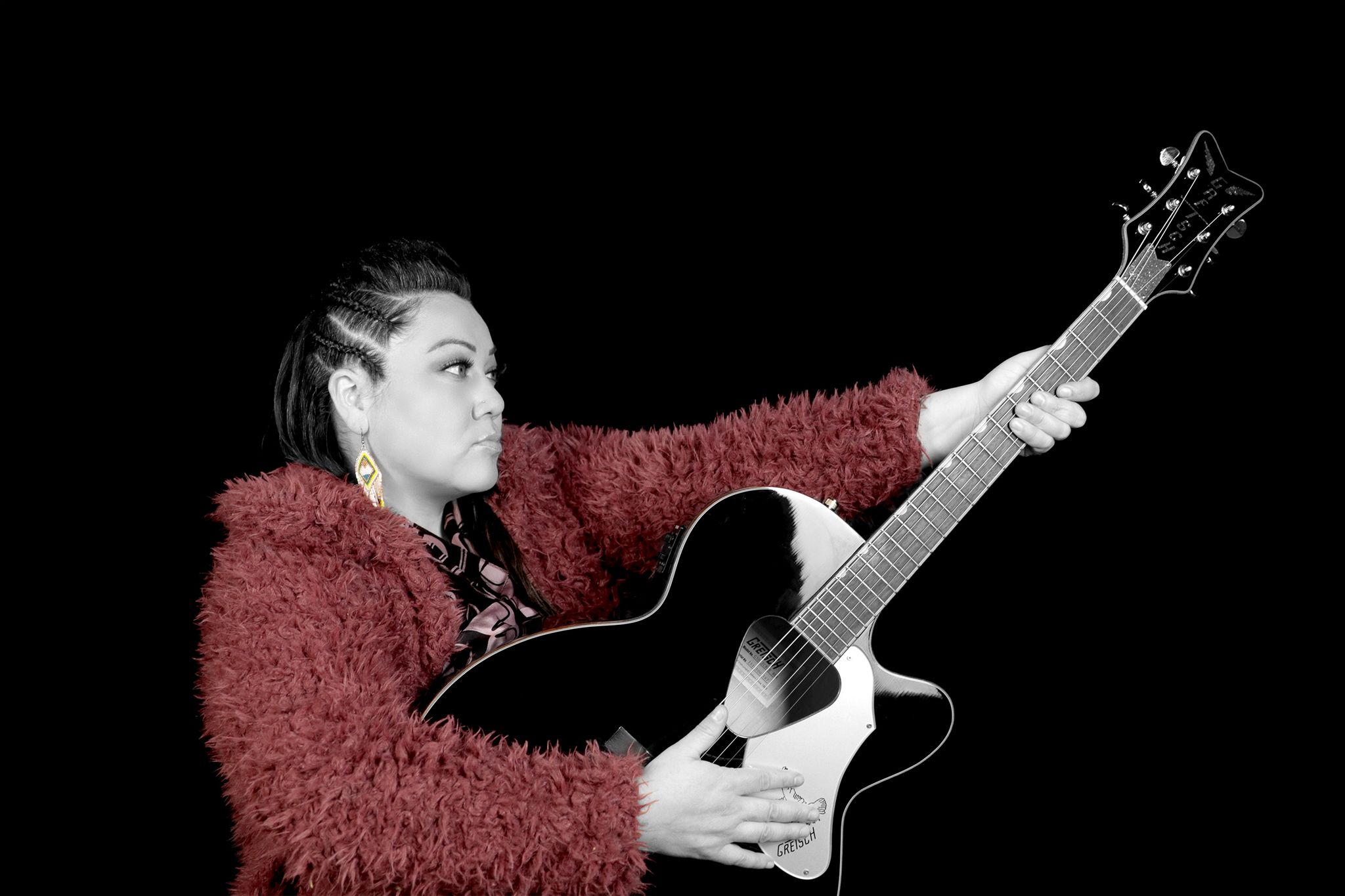 Lacey Hill is Oneida/Mohawk, Wolf Clan, from Six Nations of the Grand River Reservation. This singer/songwriter is also an inspirational speaker. Lacey's debut solo album, 528 was independently produced and released in 2013, which put her on the indie-music radar and kick-started her career as a stage musician, performing her original songs. 528 Volume II M released in 2017 took Lacey across Canada and onto international stages in New Zealand, Australia and the UK in 2018/19. Lacey wrote original compositions for the stage play Deer Woman, written by Tara Beagan, where she also stage managed the production. Lacey' single "The Shiner" (2020) premiered on APTN's Amplify series, and she was one of Rogers TV Highlight artists. Since Covid hit in 2020, Lacey performed for several online gigs while working on songs for her third album 528 Vol 3 The Moon due out 2022.
Website | Instagram | Twitter | Facebook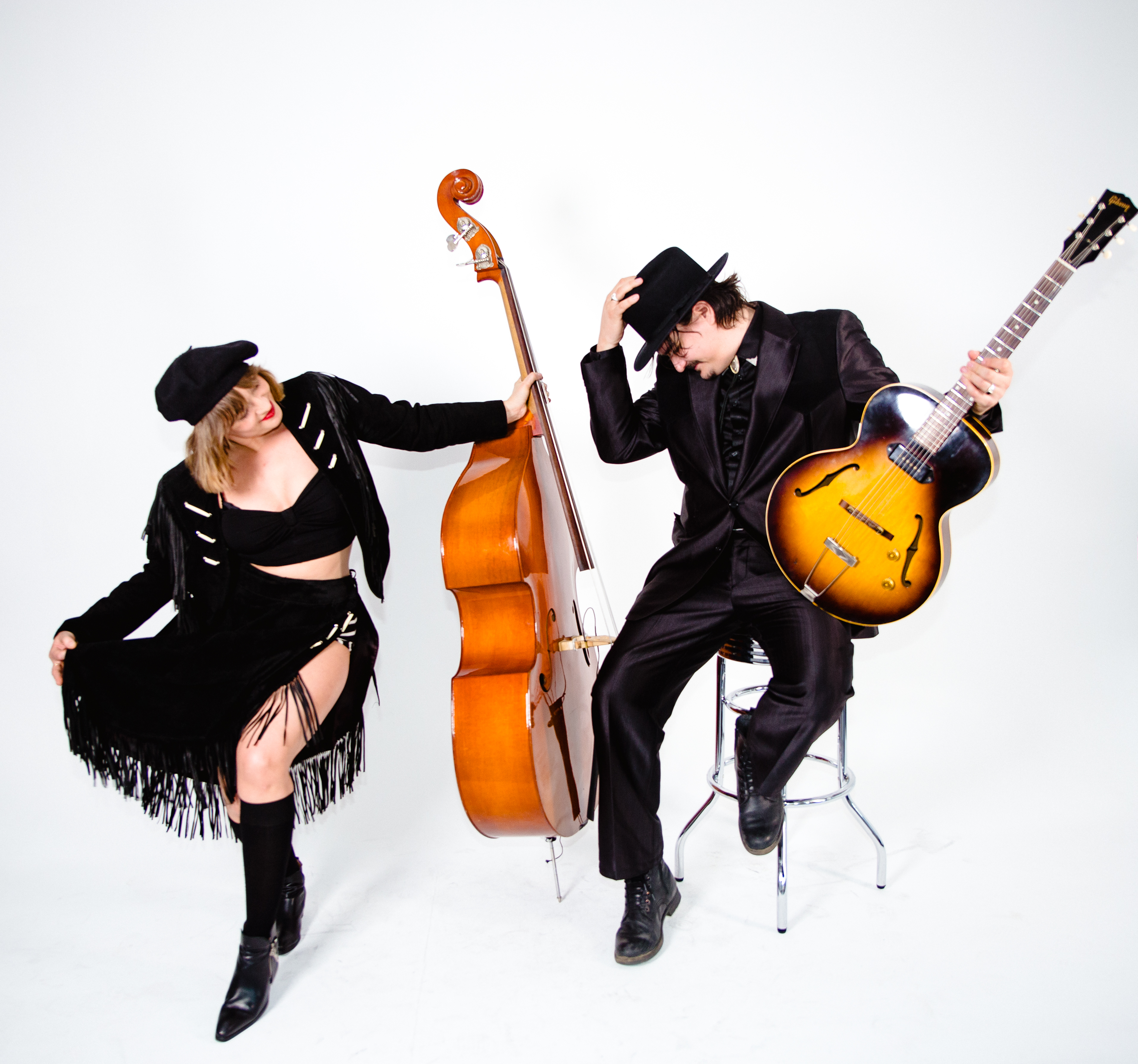 Blue Moon Marquee is a Swing Blues Boogie Jazz band born of the wild rose country, Alberta, Canada. The duo writes and performs original compositions influenced by anything that swings, jumps or grooves. A.W. Cardinal (vocals/guitar) and Jasmine Colette a.k.a. Badlands Jass (vocals/bass/drums) have played for a vast gamut of crowds at jazz clubs, Lindy Hop dance halls, folk venues, blues haunts, hospitals, prisons, markets, motorcycle joints, dive bars and prestigious festival stages. Colette not only commands the upright bass but also brings the rhythm with her feet on a custom foot drum kit, all while singing in her signature honey-dipped tone. Cardinal's distinctive and soulful vocals barrel out like a raging bull while his guitar crackles with the swinging energy of jazz-tinged blues.
Meet the wearable art makers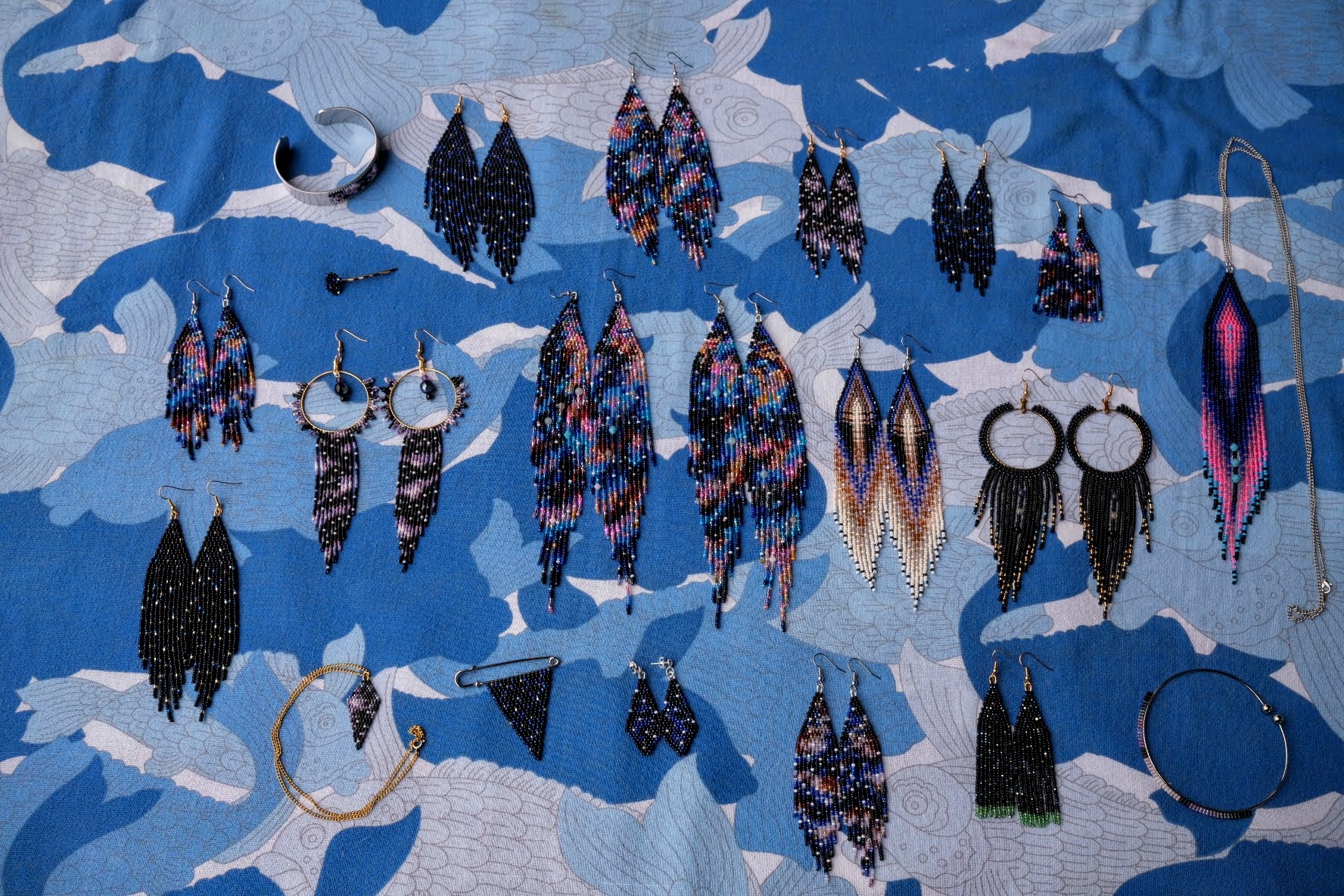 Lisa Beading is handmade one of a kind beadwork made in small batches by mixed Indigenous Haisla/british artist Lisa Walker. Lisa works from her home on unceded Kwikwetlem territories in BC, and was born in the small northern town of Kitimat. Beading is her main source of income, and is a real attempt at decolonizing her life. Beading is medicine for her, as well as a way to learn her language by naming each piece with a Haislakala word. She hopes by wearing her artwork you feel the energy and intention that goes into each piece that is slowly created over many hours. Images courtesy of Lisa Walker.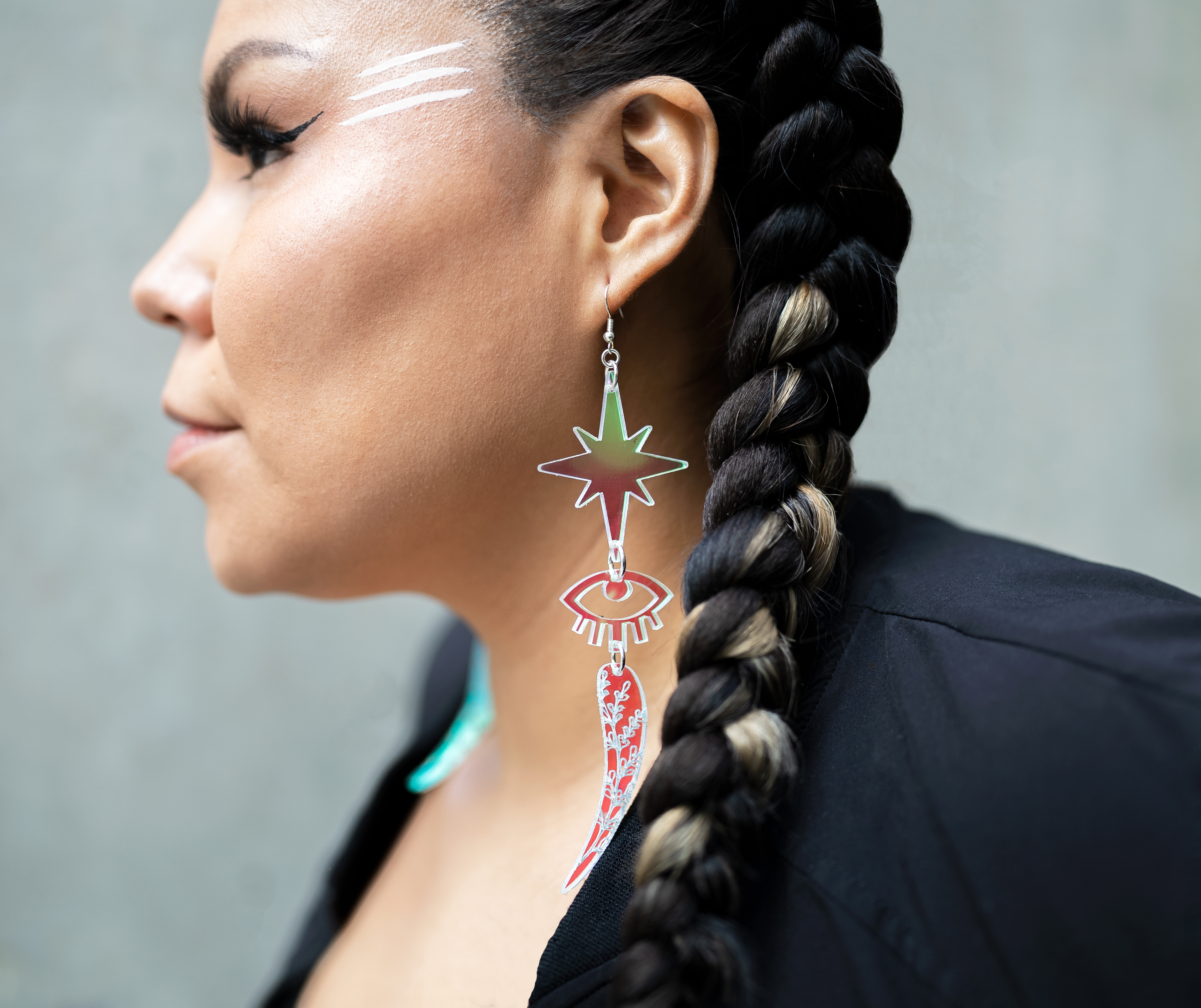 Angel and Alex are Two Spirit Indigi-Queer and co-founders of Indi City. In 2017 they became the first global Indigenous Designers to incorporate wearable technology into traditional regalia. Their first piece a Woman's Traditional outfit called "The Matriarch Speaks" exhibited in Calgary, Ottawa and Shenzhen, China. In the same year, they both graduated from the Indigenous Women in Community Leadership Program at St.FX University in Antigonish, Nova Scotia. Together they design and create fashion accessories according to the current indigenization of Turtle Island in contact with their ancestral roots. Indi City has grown from a small business on Instagram to a newly launched online store with products also found in shops and boutiques across the country. With an in-house multi-media productions company they work to curate a 100% Indigenous made brand through visual marketing and story-telling.
Website | Instagram | Facebook | TikTok
---
Admission to the museum is FREE and advance registration is not required.
Museum Hours:
Tuesday: 11am – 5pm
Wednesday: 11am – 5pm
Thursday: 11am – 7pm
Friday: 11am-5pm
Saturday – Monday: Closed
McMaster Museum of Art
Alvin A. Lee Building
McMaster University
1280 Main St W
Hamilton, ON L8S 4L6
905.525.9140 x.23241