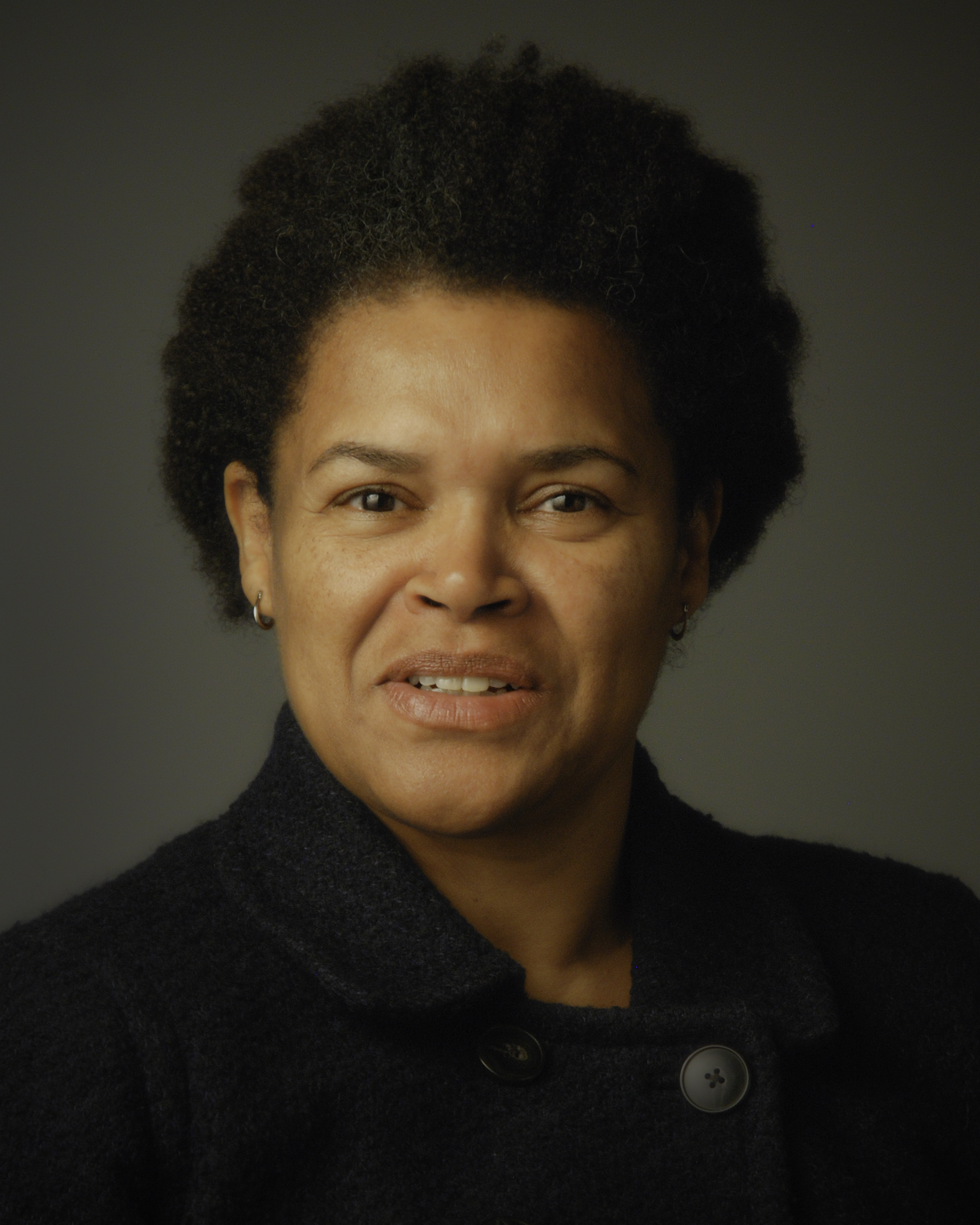 The McMaster Museum of Art [M(M)A] is pleased to announce the appointment of Betty Julian to the position of Adjunct Senior Curator beginning September 1, 2022.
Betty Julian comes to the M(M)A with over thirty years of experience working in the visual arts in a diversity of capacities including as independent curator of contemporary art, art educator and consultant.  Working across renowned Canadian art institutions including at Prefix ICA as Adjunct Curator 2019, 2020 and 2021, and as Assistant Professor and Sessional Faculty in the Photography program at OCAD University (2001 to 2015), Julian has developed a specialization and expertise in photography, film, and video. Her multi-disciplinary curatorial practice concentrates on the aesthetic, critical and cultural interrogation of still and moving images. Her curatorial practice places emphasis on the transcultural discourses on colonialism and the intersectional dialogues on gender, representation, and psychoanalytic thought.
Born in Halifax, Mi'kma'ki (Nova Scotia) and based in Toronto, Julian is of the Black diaspora and is an off-reserve citizen of Sipekne'katnik First Nation in Mi'kma'ki, on the ancestral and unceded territory of the Mi'kmaq Nation. She began her professional arts career in 1988, when she assumed the role of Administrative Coordinator and then director of A Space, a pioneering artist-run centre in Toronto. In 1990, she was one of the founding members of the New Initiatives in Film programme for Aboriginal Women and Women of Colour at Studio D, National Film Board of Canada, and a founding member of the national advisory council for Prefix Photo magazine, where she brought a wealth of curatorial knowledge to the process of reviewing photographer's submissions for publication. Since 2004, she has been a member of the curatorial council for Prefix ICA, where she curated 31 by Lorna Simpson (2005), the group exhibition Trade Marks (2013), Facing by Renée Green, her first solo exhibition in Canada (2016), and the group exhibition Movers and Shakers (2018). As Adjunct Curator she curated Listen, speak and sing (2019) a solo exhibition of new artworks by Nadia Myre, Mirage (2020) a solo exhibition by Toronto based artist Lyla Rye and Movers and Makers (2021) a group exhibition that in partnership with Prefix ICA will open at McMaster Museum of Art in September 2022.
Julian's role at the museum will include working in a senior leadership capacity alongside staff, mentees, and the museum's Advisory Committee and Acquisitions Sub-Committee. She will play an integral role in ongoing projects including the BIPOC Curatorial Mentorship Program (supported by Canadian Heritage); advancing the museum' s De-colonial Strategy; as well on collections, exhibitions, and exhibition-related programming.
"We are thrilled to be welcoming Betty to the M(M)A!" says Carol Podedworny, Director and Chief Curator of the museum. "Her many years of experience in the sector combined with her committed gaze on the decoloniality make her the perfect curatorial fit for the M(M)A as we continue to re-think what role museums play in the 21st Century."
Betty Julian's term will run from September 1, 2022 through to September 1, 2024. The appointment comes as Senior Curator Pamela Edmonds takes position as Curator/Director at Dalhousie Art Gallery.