McMaster Museum of Art is pleased to announce the the recipients of the 2022 SUMMA awards for emerging artists participating in the BFA graduating exhibition, Taking Space.
McMaster School of the Arts faculty and exhibition curator Sahra Soudi presented the awards to students during a presentation of artist talks.
The Curator's Award, selected by Taking Space guest curator Sahra Soudi, was presented to Hanan Abbas. According to Sahra, "It has been an absolute joy working with Hanan. She continues to show a level of initiative and desire to create even during challenging times and I have no doubt she'll be successful."
Artist Statement
Hanan is an Iraqi-Canadian multidisciplinary artist based in Mississauga. Her work is conceptually driven and aims to explore how digital and cultural identity collaborate. Thanks to her grueling screen time, she has been interested in exploring the colloquial nature of the digital and understanding its modes of communication.  The open-source nature of the digital realm comes with endless means of utility. She tries to explore those resources and ways of using the web, and question how and why people use it the way that they do. This can be seen in her 3arabi? (Arabic) work – when tools were limited in the early stages of personal computing, how did certain groups of people navigate the digital space to adhere to their own needs?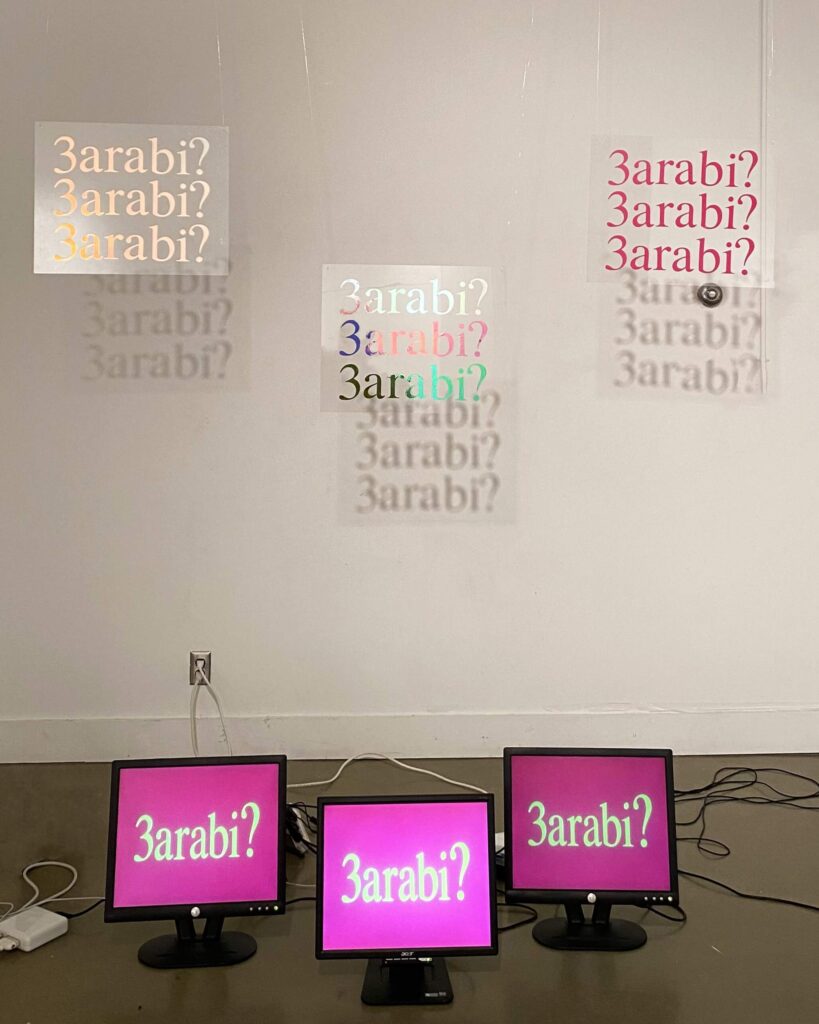 The Faculty Award, selected by the McMaster School of the Arts faculty, was presented to Serena Walk. Serena was selected "for her achievements in actively exploring new work, and taking risks with new materials and approaches right up to the time of the final exhibition".
Artist Statement
Serena Walk (she/her) is an interdisciplinary artist of mixed Chinese descent currently living in Toronto and Hamilton, Ontario. Her practice spans painting, drawing, sculpture, illustration, animation, and digital 3D rendering. Her works are rooted in explorations of her Chinese heritage with an emphasis on second/third generation immigrants' loss of tradition and culture. Her practice seeks to communicate the tension between her ancestry and the western world in which she resides. Serena is currently completing her BFA at McMaster University.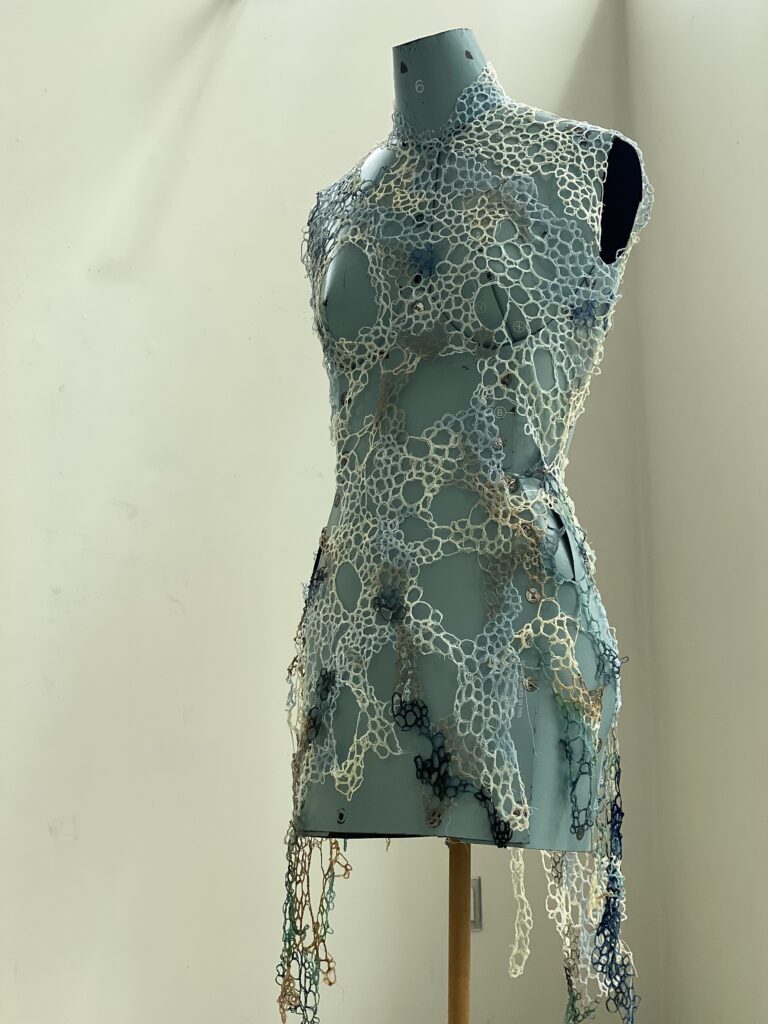 The People's Choice Award is determined by votes submitted to the McMaster Museum of Art People's Choice ballot box. This year's People's Choice Award was presented to PauTheRebel.
Artist Statement
PauTheRebel is a Brazilian-Canadian interdisciplinary artist living in Oakville, Ontario and also has a new home on the internet. Their practice consists of drawing, illustration, painting, mixed-media, sculpting, and digital animations. Their current body of work is inspired by lived experiences that are re-experienced through a nostalgic lens influenced by the internet and digital space. This is paired with an understanding of their own trauma, sexuality and gender using characters that reflect themself and those who can empathize. PauTheRebel attended Sheridan College for Arts Fundamentals in 2017 and is currently in their graduating year at McMaster University for their BFA.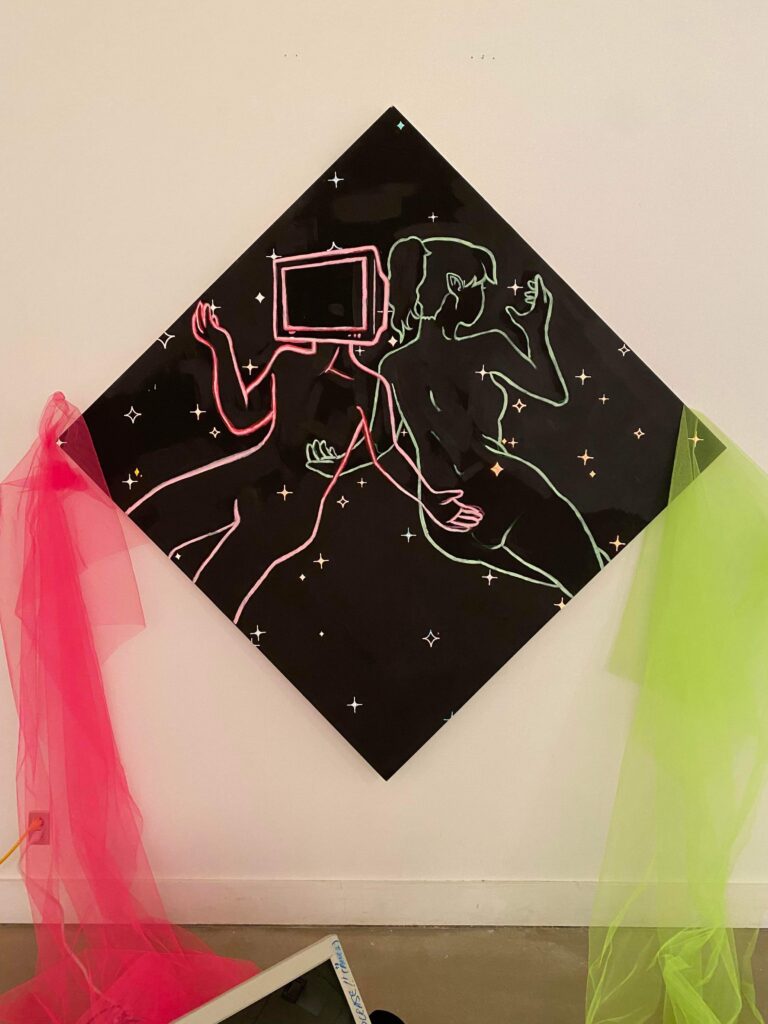 Congratulations to all of the award winners!
Listen to the artist talks and LIVE awards announcements here: