The Art of Seeing Program

The Art of Seeing ™ is a visual literacy program developed by the McMaster University Department of Family Medicine and the McMaster Museum of Art in partnership to enhance and support professional competency in observation, communication, and compassion.
Learning to look at visual art is a means to a better understanding of ourselves and others. Program participants will develop skills to enhance and support professional and personal growth with an emphasis on wellness, resilience and humanistic leadership. Research has shown that these traits can be learned by viewing art in an art gallery.* Art is one way to tell our stories as it helps us understand how we fit into our cultures, communities and workplaces.
The Art of Seeing™ program has been offered to McMaster residents, faculty, staff, community leaders and businesses at several Ontario sites. The program is tailored to suit each group's needs in terms of content, length of program, and specific location, and range from a half-day workshop to a six-week course. These sessions can be hosted in a single location or presented at a variety of cultural institutions.
For more information, please send us an email. 
In 2018, the program was also made available to individuals through McMaster's Centre for Continuing Education.
Overview
Leveraging works of art as the basis for learning, each course will help develop greater skills in:
Observation
Creative and critical thinking
Communication
Active listening
Compassion
Innovation
Learning Outcomes
To acquire skills in observation, communication, active listening, empathy, compassion, creative and critical thinking.
To experience the histories, philosophies and frameworks behind cultural development.
To identify and use values of compassionate leadership.
To learn about the role of art galleries in the community and the shift to more socially-minded exhibitions and programs.
To recognize and identify our personal histories, cultures and biases based on geography, socioeconomic situation, education, health and how we see power, identity, privilege, and equity.
To take part in community-based learning beyond the classroom and workplace.
To develop reflective health care professionals who are able to provide compassionate, caring, and sustainable care to patients.
For more information: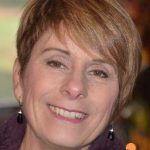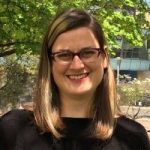 Dr. Joyce Zazulak, MSc, MD, CCFP, FCFP
Professor, Department of Family Medicine
McMaster University
zazulj@mcmaster.ca
Nicole Knibb, BA (Art History), MDes (Strategic Foresight and Innovation)
Senior Education Officer, McMaster Museum of Art
McMaster University
knibbn@mcmaster.ca
The Art of Seeing™ program was first launched in 2010, following a 2009 pilot project with McMaster faculty. Read the story about the original program (which included a exhibition component) and launch in Macleans Magazine, 
*Subsequent articles and research on the program:
Artful Encounters: Sites of Visual Inquiry,  2021
Time, Space, and Imagination: The Art of Seeing at McMaster University
Joyce Zazulak and Nicole Knibb
Macleans Magazine, Canadian University Guidebook,  2018
The Socratic method Interview with Joyce Zazulak and Nicole Knibb
Jennifer Lewington
Medical Humanities Journal, September, 2017
The art of medicine: arts-based training in observation and mindfulness for fostering the empathic response in medical residents
Joyce Zazulak, May Sanaee, Andrea Frolic, Nicole Knibb, Eve Tesluk, Edward Hughes, Lawrence E M Grierson
Medical Humanities, 2015
The impact of an arts-based programme on the affective and cognitive components of empathic development
Joyce Zazulak, Camilla Halgren, Megan Tan, Lawrence E M Grierson
International Innovation, 2015
The Art of Healing
Museums and Social Issues, Fall 2010
The Creative Art of Medical Inquiry: A Visual Literacy Program for Family Medicine Residents
Joyce Zazulak, Karen Scott Booth, David Price and Carol Podedworny