Current & Upcoming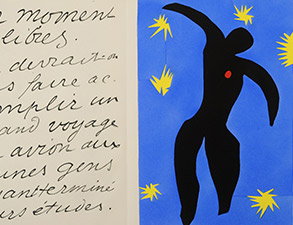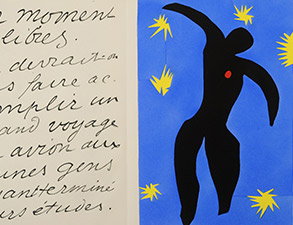 The Levy Collection
it is from here that the world unfolds
it is from here that the world unfolds
Curated by Pamela Edmonds
August 24 - December 14, 2019
A reconsideration of the Herman H. Levy Collection and Bequest spanning five centuries of historical, modern and contemporary art focused primarily on the European canon. Instead of constructing a linear historical survey, individual works and groupings provide points of departure for alternative narratives reflecting transcultural exchange and re-orientations. Presented in recognition of the Levy Collection's return to McMaster following its cross-Canada tour in the exhibition, A Cultivating Journey highlighting significant artworks donated by the Hamilton businessman and philanthropist in 1984.
Opening Reception: Thursday September 12, 6- 8 pm
NEW! Curator's Talk by Pamela Edmonds: Friday, November 1 at 12:30 pm
GUEST SPEAKERS SERIES:
Talk by Dr. Kenneth Montague, Director of Wedge Curatorial Projects / Collector of African diasporic art
Friday, November 15, 12:30 – 1:20 pm
Dr. Kenneth Montague is a Toronto-based art collector, and the founder and director of Wedge Curatorial Projects. He has been exhibiting photo-based work with a strong focus on work that explores Black identity and the African diaspora since 1997. Montague has served on the Africa Acquisitions Committee at the Tate Modern, the Advisory Board of the Ryerson Image Centre, and the Photography Curatorial Committee at the Art Gallery of Ontario, where he is a Trustee and Chair of the Education and Community Engagement Committee. He served as a juror for the 2015 Bamako Encounters Biennale in Mali and he continues to speak on numerous panels internationally.
Talk by Merray Gerges, Art Critic and Editorial Resident at C Magazine
Thursday, November 28, 12:30 – 1:20 pm (Rescheduled from Nov 1.)
Merray Gerges writes around art rather than about it. She studied art history at NSCAD and journalism at King's in Halifax, where she co-founded and co-edited CRIT, a free biannual criticism publication. Her reporting and criticism have appeared in Canadian Art, C Magazine, MOMUS, Hyperallergic and more, addressing issues ranging from the radical potential (and shortcomings) of intersectional feminist memes and art selfies, to art-world race politics. At Canadian Art, she was editorial resident in 2016, and assistant editor from 2017 to 2019. She's currently the editorial fellow at C Magazine.
Image: Henri Matisse, Icarus, Plate VIII from Jazz, 1947, Pochoir on Arches paper. Levy Bequest Purchase. Collection of McMaster Museum of Art, McMaster University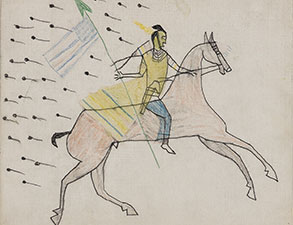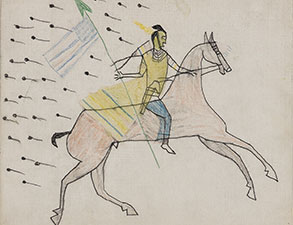 CURATORS:
Rhéanne Chartrand and Dr. Gerald McMaster
RECEPTION:
September 12, 6 - 8 pm
Peripheral Vision(s):
Perspectives on the "Indian" image by 19th century Northern Plains warrior-artists and 20th century American artists, Leonard Baskin and Fritz Scholder
August 24 - December 20, 2019
Curated by Rhéanne Chartrand and Gerald McMaster
Supported by the Terra Foundation for American Art.
This exhibition sparks a visual dialogue between 19th century ledger drawings by Northern Plains warrior-artists and the lithographic prints of 20th century American artists Leonard Baskin and Fritz Scholder.
"Essentially, this exhibition is a critical rethinking of the origins of the 'Indian' image, endeavoring to understand how artists have shaped – and been shaped by – this image," says Rhéanne Chartrand, Curator of Indigenous Art at the museum of art. "It invites visitors to consider how the lens of the present shapes our understanding of the past."
Peripheral Vision(s) draws together nearly 50 works of art from institutions across North America.
- Ledger drawings by 19th century Northern Plains warrior-artist including the renowned Short Bull (c.1845-1923), drawn from both regional and American institutions including: the Hood Museum of Art at Dartmouth College (Hanover, NH), the Royal Ontario Museum (Toronto, ON), and Simcoe County Museum (Minesing, ON)
- works by Luiseño-American artist, Fritz Scholder (1937-2005), on generous loan from the following American institutions: Harwood Museum of Art at the University of New Mexico (Taos, NM), IAIA Museum of Contemporary Native Arts (Santa Fe, NM), Minneapolis Museum of Art (Minneapolis, MN), and Tucson Museum of Art (Tucson, AZ).
- eleven of McMaster Museum of Art's twenty-seven "Indian portraits" by Jewish-American artist, Leonard Baskin (1922-2000), generously donated to MMA by Baskin's brother, a long-time Hamilton resident, Rabbi Bernard Baskin.
EVENTS
Opening Reception: September 12, 6 - 8 pm
Curator's Tour by Rhéanne Chartrand: Wednesday, Sept 25, 12:30 – 1:20 pm
A Night of Indigenous Music | Cris Derksen and nêhiyawak: Thursday, September 26, 7 – 9 pm
Panel Discussion: Wednesday, November 20, 6 – 9 pm
• Janet Berlo, professor of art/art history and visual culture, University of Rochester
• Gerald McMaster, curator, artist, author, and Tier 1 Canada Research Chair of Indigenous visual culture and curatorial practice, Ontario College of Art and Design University, Toronto, ON
• Jeffrey Thomas, independent photo-based artist, recipient of the 2019 Governor General Award for the Visual and Media Arts
• Rhéanne Chartrand, curator of Indigenous art, McMaster Museum of Art

Image: White Swan, Apsaalooke, 1851 – 1904, Untitled (White Swan Riding Through Gunfire), about 1890, graphite and colored pencil on wove canvas paper. Hood Museum of Art, Dartmouth: Mark Lansburgh Ledger Drawing Collection; Partial gift of Mark Lansburgh, Class of 1949; and partial purchase through the Mrs. Harvey P. Hood W'18 Fund, and the Offices of the President and Provost of Dartmouth College; 2007.65.93.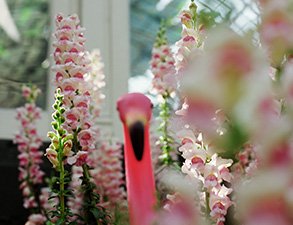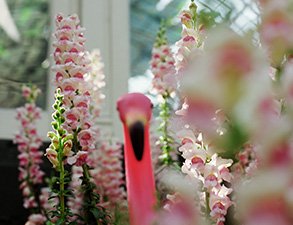 Animals Across Discipline, Time & Space
RECEPTION:
Thursday 16 January, 6-8 pm
Animals Across Discipline, Time & Space
Curator: Tracy McDonald, Department of History, McMaster University
January 4 – March 21, 2020
Opening Reception:  Thursday 16 January 2020, 6-8 pm
Artist Panel: Thursday 19 March 2020, 6-8 pm

The exhibition features the work of:​
Mary Anne Barkhouse (Haliburton)
Kathryn Eddy (American)
Erica Gajewski (Toronto)
Derek Jenkins (Hamilton)
Colleen Plumb (American)
​Animals Across Discipline, Time and Space takes advantage of the inherently interdisciplinary nature of (re)thinking the forms and meanings of the relationships between human and non-human animals. The event will bring together artists, performers, community members, activists, and scholars for an interactive gathering at McMaster University.
The relationships between human and non-human animals have always been at the heart of our existence. Notions of human superiority, reinforced in the age of enlightenment, have played a fundamental role in where we find ourselves in the 21st century: deep in the human-created catastrophe of the Anthropocene.
Conference 19-21 March, 2020    •    McMaster University, Hamilton, Ontario
#AADTS20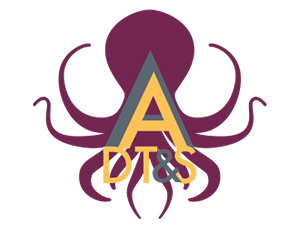 Image: Colleen Plumb Flamingo, photograph from the series The animals are outside today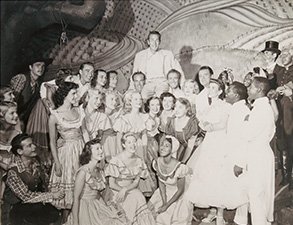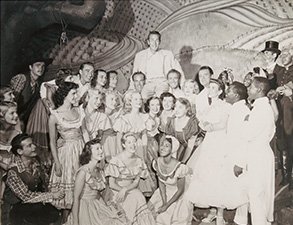 Deanna Bowen: A Harlem Nocturne
CURATORS:
Kimberly Phillips
RECEPTION:
Thursday 16 January, 6-8 pm
Deanna Bowen:
A Harlem Nocturne
Organized and circulated by the Contemporary Art Gallery, Vancouver
Curator: Kimberly Phillips
McMaster Museum of Art
January 16 – May 9, 2020
Opening Reception: Thursday 16 January 2020, 6-8 pm
Deanna Bowen's solo exhibition presents still and moving images following ongoing research into the artist's family lineage in Canada. Bowen's practice concerns itself with histories of Black experience in Canada and the US that remain below the threshold of visibility, not because they are impossible to see but because they are difficult for the majority of culture to acknowledge. Mining overlooked archives, forgotten documents, and related ephemera, Bowen employs a range of artistic gestures to bring traces of a complex, deeply personal and often violent past into public visibility. The exhibition takes up many of the concerns currently shaping discussions in photography and Black visual studies.
Extended info about the exhibition and bio: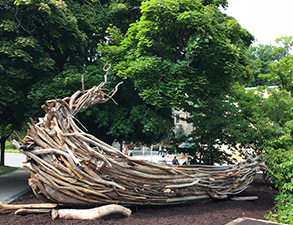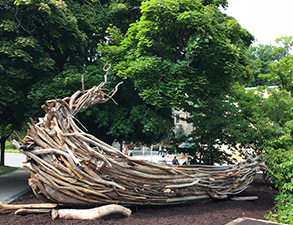 Ernest Daetwyler
ARTIST GARDEN: The Boat Project/everythingwillbefine
ARTIST TALK:
October 18, 12:30 pm
Ernest Daetwyler
The Boat Project/everythingwillbefine
Artist Garden  | 2018 – 2020
Canadian artist Ernest Daetwyler will build a site-specific work in the Museum's Artist Garden this summer. He will transform pieces of driftwood into a boat form, embedded with a steelcut text message, creating an environment for both active engagement and reflection.  The surreal and poetic installation is intended to symbolize a time of change, challenges, and the existential fluctuations that life can present.
<more info>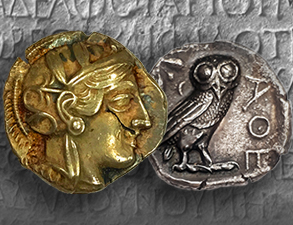 Coins from Antiquity to Today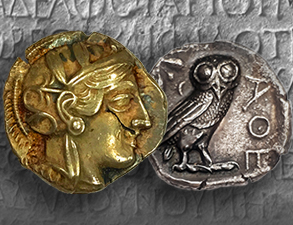 Coins from Antiquity to Today
INSTRUMENTS OF EXCHANGE
Instruments of Exchange: Coins from Antiquity to Today
Curated by Dr. Spencer Pope
September 12, 2019 - August 23, 2020
OPENING RECEPTION: September 12, 6- 8 pm 
CURATOR'S TALK | Spencer Pope: September 19, 12:30 – 1:20 pm
Because they are instruments of economic exchange, coins contain richly detailed images that provide an assurance of their value. And because they are issued by a political authority, the images represent the community that produced and keep them in circulation. In this way, coins sit at the intersection of economic, political, and artistic interests. Coinage developed a visual language that spoke both to their value and their origin as early as the seventh century BCE. It remained a fundamentally conservative medium throughout antiquity and even beyond: their recognizability is part of their function. The visual language established in antiquity still governs many coins today, with the result that much of what circulates now is indebted to long-lived traditions. This exhibition will present coins from the McMaster Museum of Art and consider their role as instruments of exchange.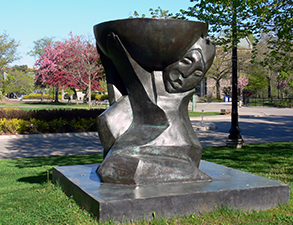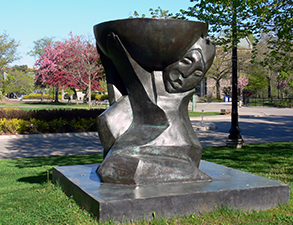 There is a wealth of sculpture to be explored all across McMaster University campus. Find out the stories behind more than 25 of them via the McMaster Campus Sculpture Tour (website/app). This tour app and website begins at the Museum and guides you to a variety of campus treasures - inside and out of buildings.
Featured sculptures include those accessioned into the collection of the McMaster Museum of Art and those independently commissioned on campus.
Please see our Facebook Page events for updates about Guided Walking Tours led by the museum of art's education team.