Current & Upcoming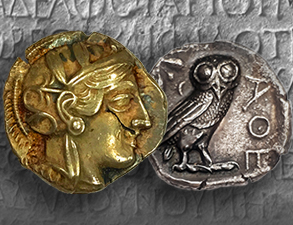 Coins from Antiquity to Today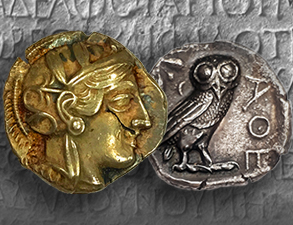 Coins from Antiquity to Today
INSTRUMENTS OF EXCHANGE
Instruments of Exchange: Coins from Antiquity to Today
Curated by Dr. Spencer Pope
September 12, 2019 - August 23, 2021
CURATOR'S TALK | Spencer Pope: September 19, 12:30 – 1:20 pm
More exhibition information and the curator's talk recording here
Because they are instruments of economic exchange, coins contain richly detailed images that provide an assurance of their value. And because they are issued by a political authority, the images represent the community that produced and keep them in circulation. In this way, coins sit at the intersection of economic, political, and artistic interests. Coinage developed a visual language that spoke both to their value and their origin as early as the seventh century BCE. It remained a fundamentally conservative medium throughout antiquity and even beyond: their recognizability is part of their function. The visual language established in antiquity still governs many coins today, with the result that much of what circulates now is indebted to long-lived traditions. This exhibition will present coins from the McMaster Museum of Art and consider their role as instruments of exchange.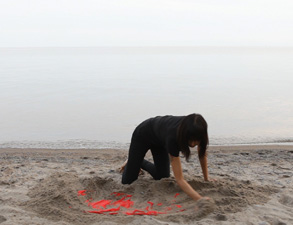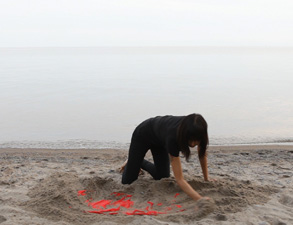 Enawendewin / Relationships
CURATORS:
William Kingfisher
This exhibition has been postponed due to COVID-19 situation. We will update when further details are available.
Enawendewin / Relationships
curated by William Kingfisher
Summer 2021
An exhibition of work by:
Anong Migwans Beam
Carl Beam
Ron Benner
Susan Blight
Jenn Cole
David Deleary
Melissa General
Mike MacDonald
Lisa Myers
This exhibition brings together artists whose works convey the importance of relationality in nature by integrating Indigenous knowledge and language in the everyday. Themes include: understanding food production as politics, decolonization methods, and the interaction between local and global concerns. These works are about looking closely at the world and towards the future, considering gardens and our relationships to nature as sites of learning and creation.
Image: Melissa General, Reclamation. Image courtesy of the artist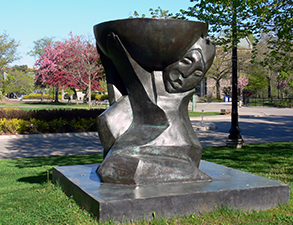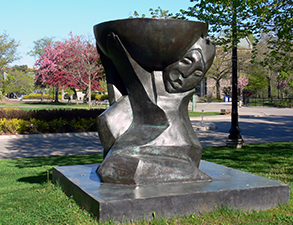 There is a wealth of sculpture to be explored all across McMaster University campus. Find out the stories behind more than 25 of them via the McMaster Campus Sculpture Tour (website/app). This tour app and website begins at the Museum and guides you to a variety of campus treasures - inside and out of buildings.
Featured sculptures include those accessioned into the collection of the McMaster Museum of Art and those independently commissioned on campus.
Please see our Facebook Page events for updates about Guided Walking Tours led by the museum of art's education team.