| Published by MMA
Cancelled: Opening Reception | Unguarded
April 4 @ 2:00 pm

-

4:00 pm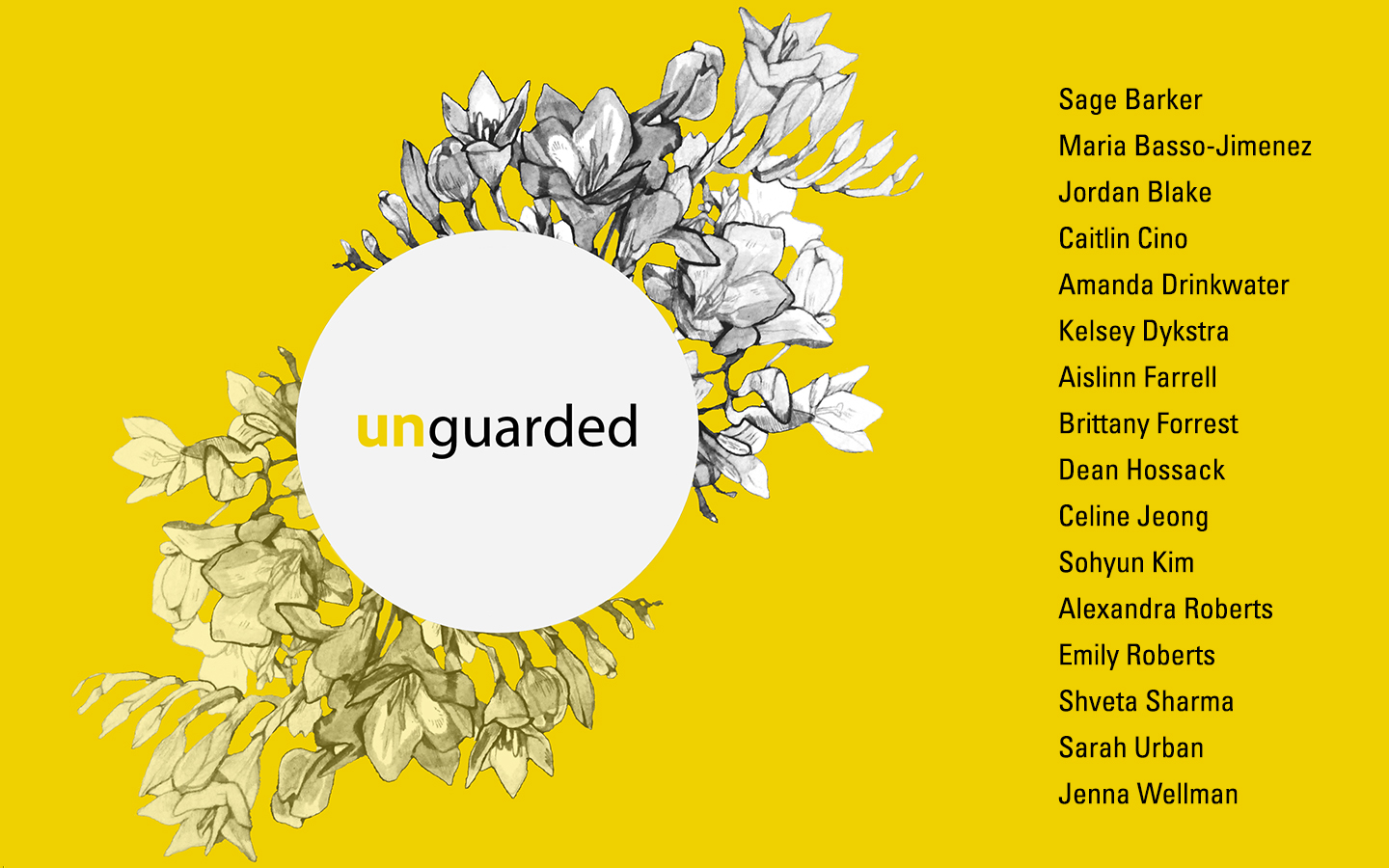 IMPORTANT NOTICE: All McMaster Museum of Art events are cancelled until the end of April, as per McMaster University's COVID-19 Update of March 12/2020. https://covid19.mcmaster.ca/changes-to-university-travel-and-events
————————–
This event is cancelled.
————————–
The McMaster Museum of Art is pleased to present the graduation exhibition of the McMaster BFA Class of 2020. The 2020 exhibition is curated by Stylo Starr. It is on view April 4 – 25, 2020.
Unguarded: SUMMA 2020 exhibition features the work of:
Sage Barker
Maria Basso-Jimenez Jordan Blake
Caitlin Cino
Amanda Drinkwater
Kelsey Dykstra
Aislinn Farrell
Brittany Forrest
Dean Hossack
Celine Jeong
Sohyun Kim
Alexandra Roberts
Emily Roberts
Shveta Sharma
Sarah Urban
Jenna Wellman
Over the past four years, this class of 16 individuals has come together to learn, create, and understand one another in both artistic and personal settings. They have supported each other as they delve into new directions in their respective practices, across a wide range of media from clay and paint to digital and sound art. Throughout, they have worked collaboratively to develop and curate exhibitions, notably the ambitious 2018 spring fashion show, Renovate My Body.
Join us as we showcase the work of these emerging artists and celebrate a major milestone.