| Published by MMA
Curator's Talk | Kimberly Phillips
January 17 @ 12:30 pm

-

1:30 pm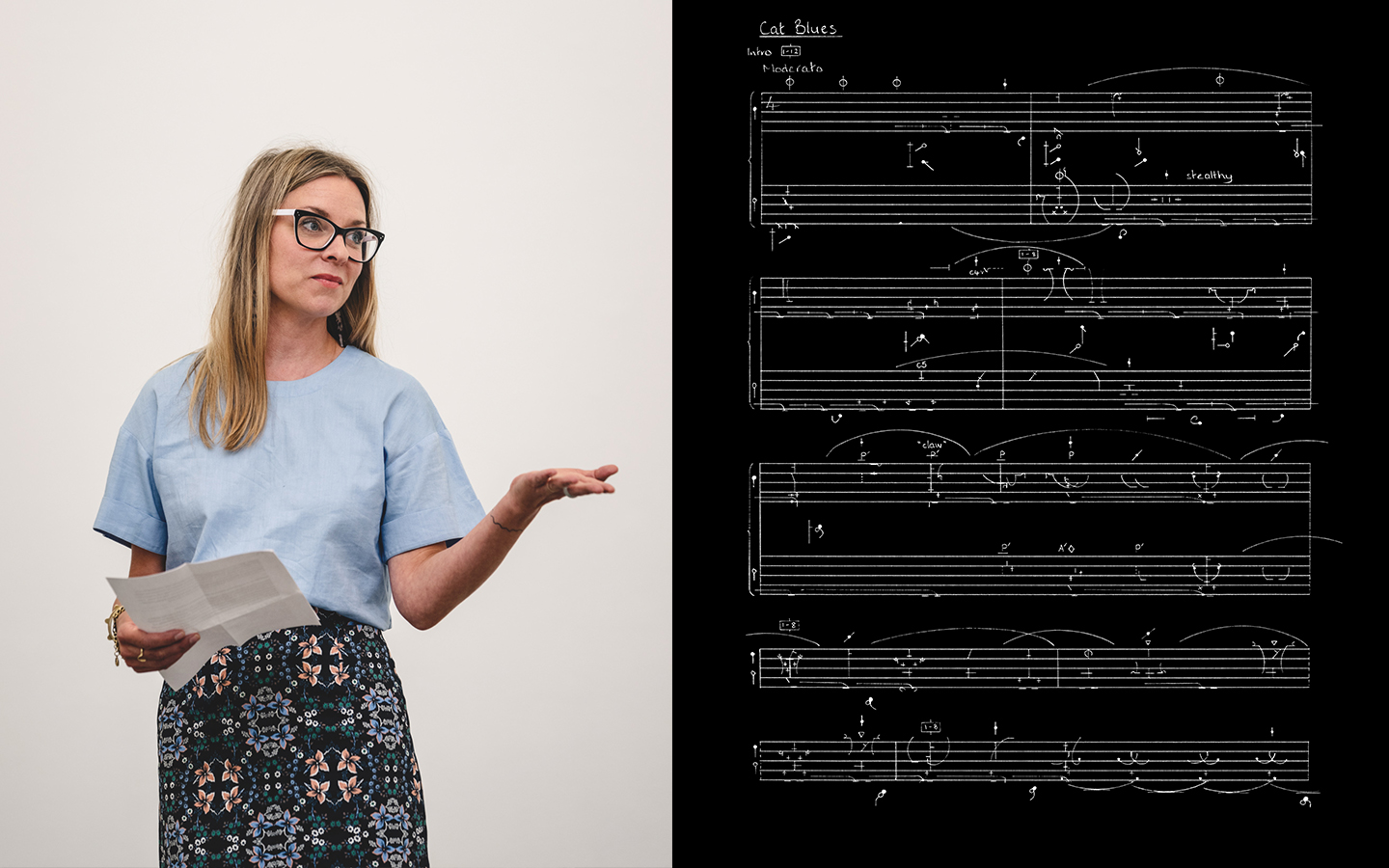 Join us for a free, public talk by Kimberly Phillips, curator of Deanna Bowen's traveling solo exhibition A Harlem Nocturne which was organized and circulated by the Contemporary Art Gallery, Vancouver.
McMaster Museum of Art
Friday, January 17, 12:30 –1:20 p.m
About the curator
Kimberly Phillips is Curator at the Contemporary Art Gallery, Vancouver, where she oversees exhibitions, publications and artist residencies. She holds a PhD in art history from the University of British Columbia and was an Izaak Walton Killam Doctoral Fellow. Her postdoctoral studies were supported by the Deutsche Akademische Austauschdienst at the Freie Universität, Berlin. From 2013 to 2017 she was Director/Curator of Access Gallery, a Vancouver artist-run centre committed to emergent and experimental practices. Her curatorial practice maintains a particular interest in the spectral and the resistant, as well as the conditions under which artists, particularly women-identifying artists, work. Phillips has authored, edited and contributed to numerous publications and exhibition catalogues, including first monographs for Jeneen Frei Njootli (2018), Sreshta Rit Premnath (2020) and Althea Thauberger (2020). Her critical writings have appeared in numerous journals, including Artforum, Canadian Art, C Magazine, The Capilano Review and Fillip. Phillips maintains an active teaching practice, and regularly instructs courses in contemporary art and curatorial practice at the University of British Columbia and Emily Carr University of Art and Design, where she was awarded the Ian Wallace Award for Excellence in Teaching in 2015.
About the exhibition Deanna Bowen: A Harlem Nocturne
Deanna Bowen's practice concerns itself with histories of Black experience in Canada and the US that remain below the threshold of visibility, not because they are impossible to see but because they are difficult for the majority of culture to acknowledge. Mining overlooked archives, forgotten documents, and related ephemera, Bowen employs a range of artistic gestures to bring traces of a complex, deeply personal and often violent past into public visibility. Taking up many of the concerns currently shaping discussions in photography and Black visual studies, this solo exhibition presents still and moving images following ongoing research into the artist's family lineage in Canada.
Deanna Bowen has received several awards in support of her artistic practice including 2017 Canada Council New Chapter and Ontario Arts Council Media Arts production grants, a 2016 Guggenheim Fellowship and the 2014 William H. Johnson Prize. She has exhibited at the Royal Ontario Museum, Toronto (2017); the Art Museum at the University of Toronto (2016); the Institute of Contemporary Art at the University of Pennsylvania, Philadelphia (2015); McMaster Museum of Art, Hamilton (2014 – 15) and the Art Gallery of York University, Toronto (2013).