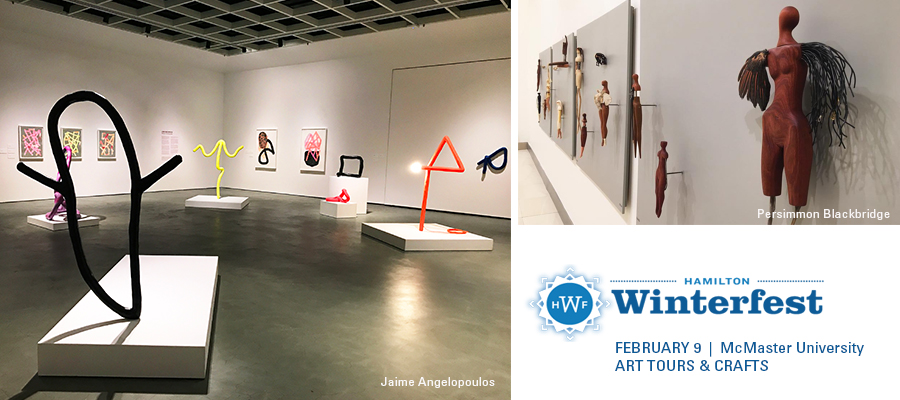 Join us Saturday, February 9 as we celebrate colour, pattern and shape with guided gallery tours and a craft at McMaster University.
TOURS at the Museum of Art at 1:00 and 2:00
CRAFT at the Museum of Art: drop-in from 1:00 – 3:00
TOURS at Wilson Hall at 1:30, 2:30, 3:00
No registration required. Light Refreshments will be provided. Admission is FREE.
AT THE MUSEUM OF ART
Artist Jaime Angelopoulos uses these elements of colour, pattern and shape to explore emotions and social behaviours. Explore her solo exhibition Oblique Choreography in one our guided tours, led by Museum Education Officer Teresa Gregorio. Then try your hand at a craft – we'll be making thaumatropes. You'll have the opportunity to play with colour and the optical illusion of persistence of vision.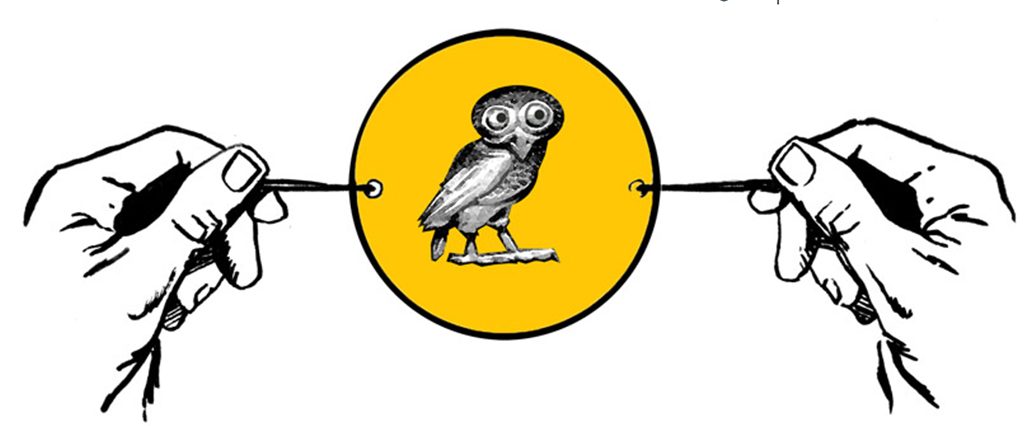 AT WILSON HALL
While on campus, head over to the atrium of Wilson Hall where McMaster University student and Museum docent and Janet Newbigging will be leading tours of Constructed Identities an exhibition of Persimmon Blackbridge's art organized by The Socrates Project at McMaster University. Guided tours on February 9 at 1:30 p.m., 2:30 p.m. or 3 p.m. All tours are 30 mins long.
Presented by the N. Gillian Cooper Education Program at McMaster Museum of Art as part of Hamilton Winterfest 2019.