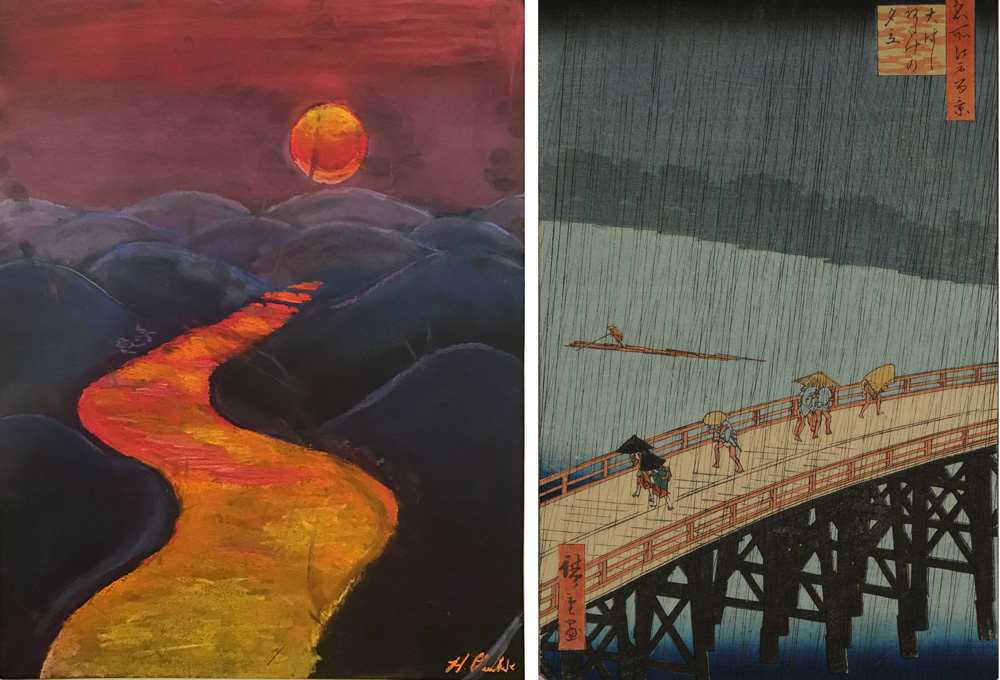 The winning works from the spring 2019 Westdale Secondary School Art Battle will be displayed in the MMA Education Gallery September 26 – 28, 2019.
Opening Reception: Thursday, September 26, 5 – 7 pm. 
Last year Westdale Secondary School students spent the day at the McMaster Museum of Art, touring the collection, meeting with museum staff, and brainstorming to develop and produce an audience-led art initiative for their Innovation, Creativity and Entrepreneurship Project. Their idea? The Westdale Art Battle, an afternoon of frantic art making by students working in any medium, colour, and style they chose, and only one caveat: their creations had to respond to works of art they had seen at McMaster.
The Art Battle was held in the Westdale art studios in May and was a great success of creative energy, music, games, and prizes. We are pleased to be able to display the winning works in conjunction with National Culture Days this year. 
The museum of art has a long-standing relationship with the Westdale's Visual Art Specialist High Skills Major (SHSM) students and teachers, and we look forward more collaborations like this in the future.