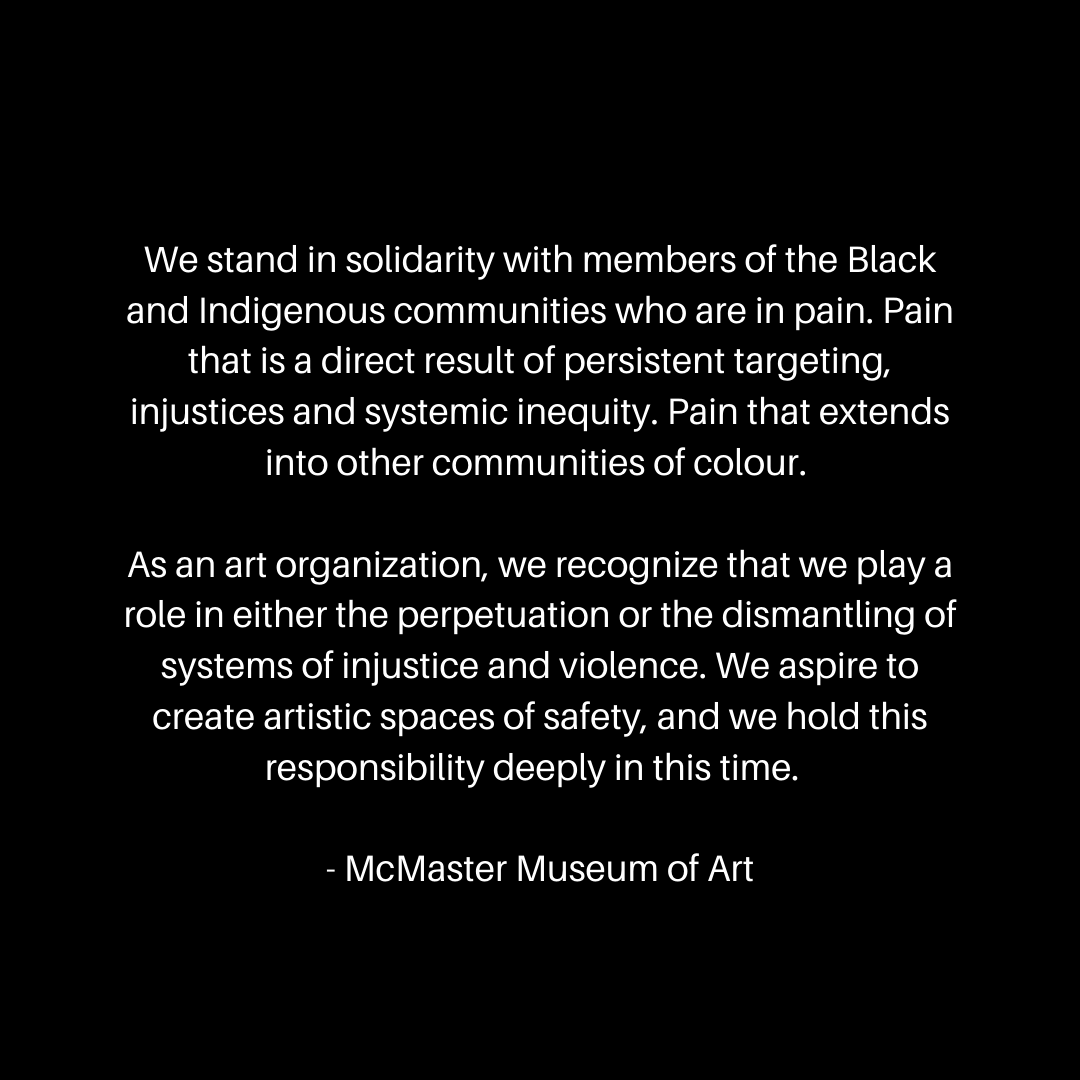 The McMaster Museum of Art, in solidarity with #BlackLivesMatter, will participate in a social media black out tomorrow, Tuesday, June 2.
As our image above indicates, we want to leverage the platform we have to take a stand against systemic and institutionalized racism and state-led violence against bodies of colour, and to amplify the calls for social justice and change.
As an institution committed to decolonial work, it is our responsibility to foreground Black voices and stories and encourage our followers to do the same.
#BlackLivesMatter
#NotAnotherBlackLife
#TheShowMustBePaused
#BlackOutTuesday