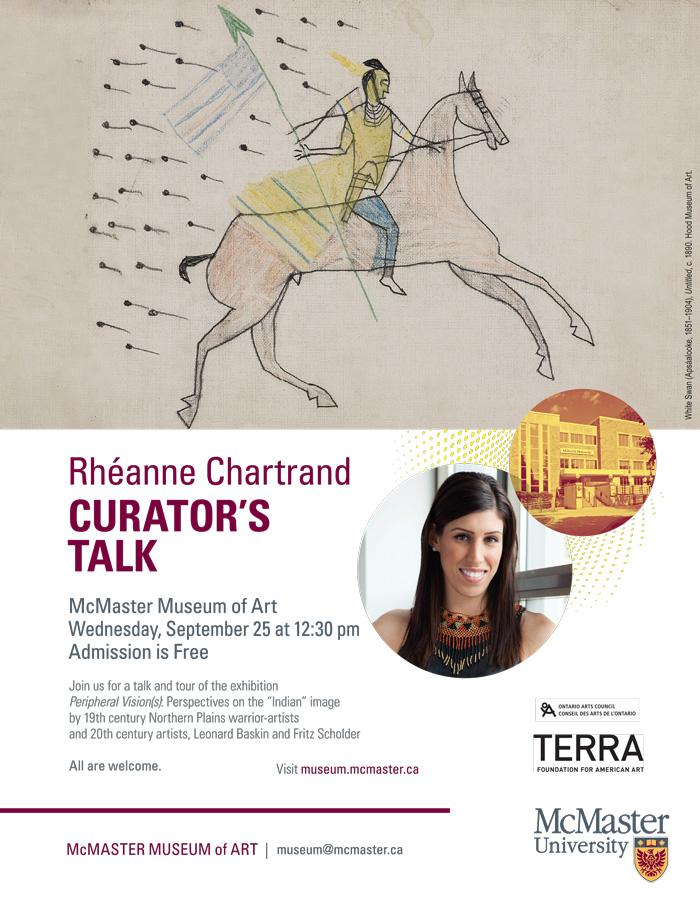 Join us for a guided tour led by Rhéanne Chartrand, curator of Indigenous art at the McMaster Museum of Art
Wednesday, September 25, 12:30 – 1:20 pm.
Peripheral Vision(s) brings together portraits by 19th century Northern Plains warrior-artists and 20th century artists, Leonard Baskin and Fritz Scholder to explore perspectives on the "Indian" image. It was co-curated by Chartrand with Gerald McMaster. More on the exhibition here.
This event is free and all are welcome.
The Peripheral Vision(s) project is supported by the Terra Foundation for American Art.