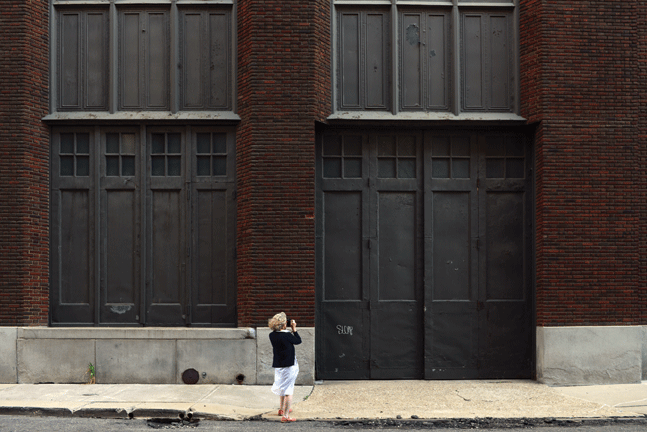 The McMaster Museum of Art proudly presents
SUZY LAKE
Performing An Archive
5 May ― 20 August 2016
RECEPTION:  Thursday 5 May, 7 – 9 pm
Performing an Archive is the premiere showing of a new body of work by Suzy Lake. Born in Detroit in 1947, Lake emigrated to Canada in 1968, first living and working in Montreal, and then in Toronto since 1978. Lake taught at the University of Guelph from 1978 to 2008; now a Professor Emeritus. Over the past 45 years, Lake has exhibited in solo and group exhibitions across Canada and internationally, and recently in survey exhibitions in the United States and Europe examining significant and foundational feminist practices. A retrospective of her work, Introducing Suzy Lake, was organized by the Art Gallery of Ontario in 2014.
Suzy Lake is a 2016 recipient of the Governor General's Award in Visual and Media Arts and short-listed for WINNER of the 2016 Scotiabank Photography Award.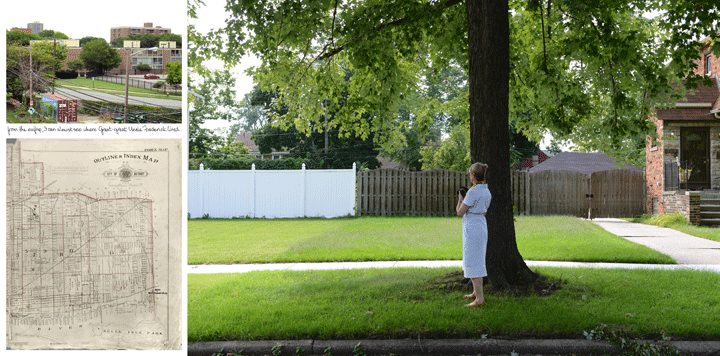 Performing an Archive continues the artist's exploration and questioning of social issues and identity. Drawing on historical and personal ancestry research, Lake bears witness—literally and figuratively—to the cycle of urban, demographic and social development of working class Detroit. The city was marked in the twentieth century by an economic boom and then a striking decline, dramatic population shifts and racial tension. Through her documented performance, a personal narrative, she visited the locations where her family, of German heritage, lived, focusing on a family history period from the mid-nineteenth century to the 1920s. The photographic works show the artist photographing these locations and surroundings, often decrepit but not entirely abandoned. As she emphasized, it goes "beyond the revitalization efforts in the Detroit business core; the garbage and street litter in working class neighbourhoods are gone, indicative of hope and the critical role of community effort in development and urban planning."
This work was developed in 2014 through a Canadian Residency program for Detroit initiated by American Peter Rozek, and initially funded by the Knight Foundation, Miami. The accompanying artist book was produced through her Dazibao Prize (Montreal) award in 2013.
Performing an Archive exhibition is a partnership with the Art Gallery of Windsor, where it will be remounted in winter 2017. Suzy Lake is represented by Georgia Scherman Projects in Toronto.