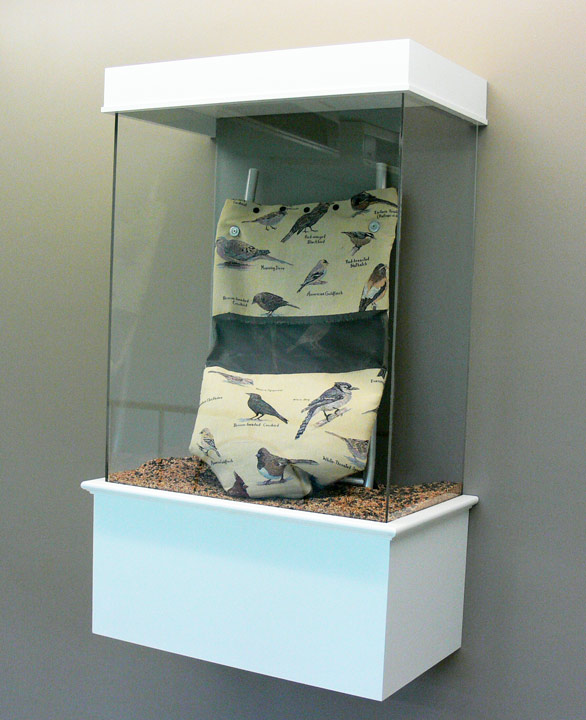 The Museum is pleased to have received a work of art by ecologically-minded Canadian artist Susan Detwiler. Detwiler's Seed Pack is a customized backpack full of birdseed, created in 2005 when the artist was living in rural Southern Ontario. At the time, much of her work explored how we engage with the wildlife in our own back yards. The backpack is covered with images of birds from the area and is stuffed with birdseed.  It was created as part of a video performance in which the artist walks through the woods, leaving a trail of seed behind her.
In a 2003 interview the artist described the importance of the natural world in her artistic practice as a desire "to cultivate or re-cultivate certain ways of being, or ways of observing things, that I think we may have lost by stepping outside of the wild."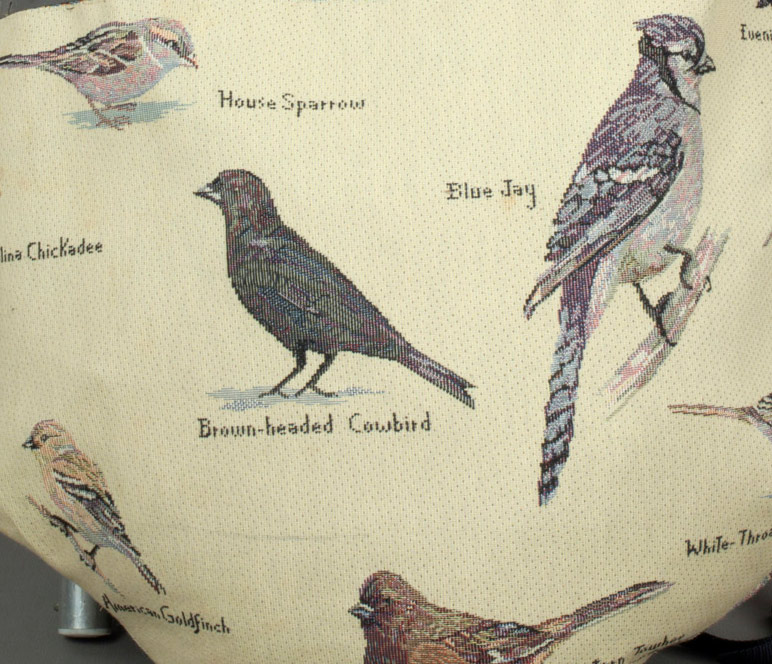 A generous gift of the artist, Seedpack has now been installed at the top of the Museum's staircase. The work was previously shown at the McMaster Museum of Art in 2008 as part of Detwiler's solo exhibition Feral.
Susan Detwiler was born in Augusta, Georgia. She received her B.F.A. from the Nova Scotia College of Art and Design in 1987, a B.Ed from the University of Windsor in 1991, and her M.F.A. from the University of Guelph in 1998.  For many years Detwiler was active as an artist and educator in Southern Ontario, responding to eco-cultural issues.  She currently lives on Bowen Island, BC.