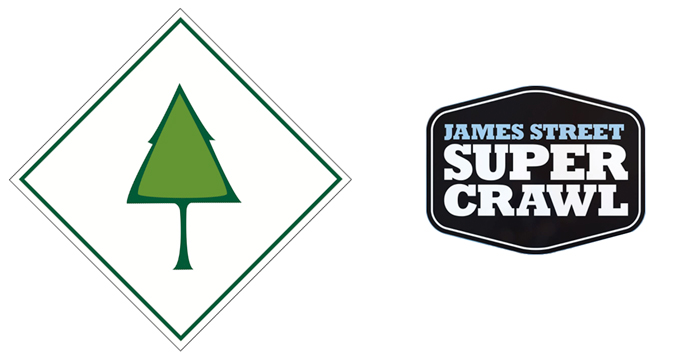 The McMaster Museum of Art is delighted and proud to announce that we are supporting the work of Hamilton artist Simon Frank and his installation "Pine St" at the James Street Supercrawl this year.
Simon describes his work:
"The image of a solitary windswept pine tree atop a rocky outcropping, is one deeply rooted in the symbolism of Canadian culture and identity – only this time it is unexpectedly rendered in the ubiquitous traffic pole and street signage of the urban landscape. Pine St. provocatively reimagines this natural icon, placing it at the tenuous intersection of urban infrastructure and the natural environment that continues to define us. In this way, it attempts to create a new visual depiction of the Canadian landscape – in a country where 4 out of 5 people now live in urban areas."

Simon Frank acknowledges the support of the Canada Council for the Arts, the Ontario Arts Council, and the City of Hamilton's Enrichment Fund Arts Program.
The McMaster Museum of Art has had a long, creative and fruitful relationship with Simon Frank – from his 2004 exhibition (LANDeSCAPES with Reinhard Reitzenstein), to his 2005 Core performance, to his 2014 artist garden Untilled, to his most recent project the Great Lakes billboard, TH&B's Basin, currently in front of the Museum. (Simon is one of 4 artists in the artist collective TH&B.)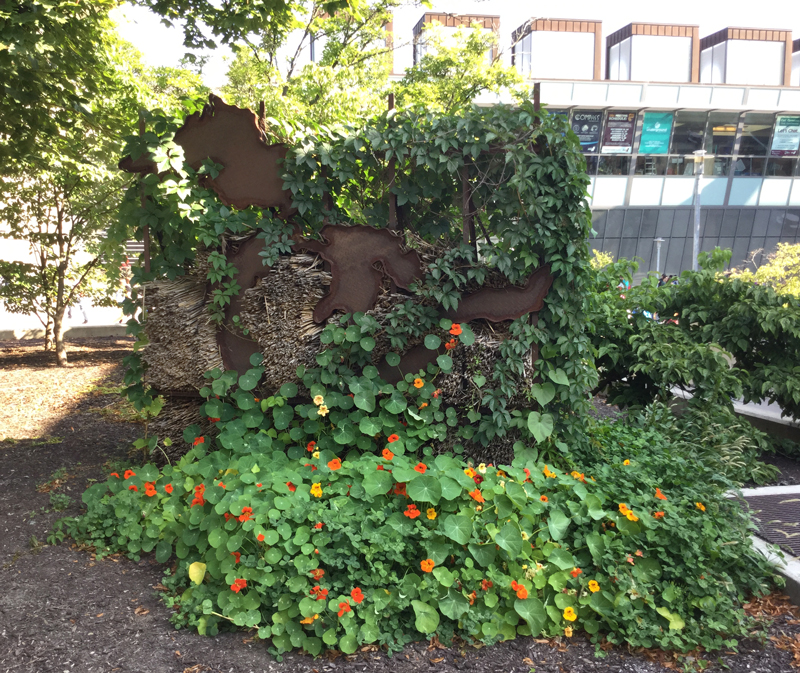 We are grateful to the Supercrawl's Visual Art Committee for matching us with him and look forward to seeing his work next weekend on James Street North.
For online updates on his installation, check out Simon Frank's Instagram account: @simon_frank13   
This is third year that Museum has co-sponsored an arts installation at Supercrawl through its MMA in the Community initiative. Past recipients include John Dickson (2015) and José Luis Torres (2016).