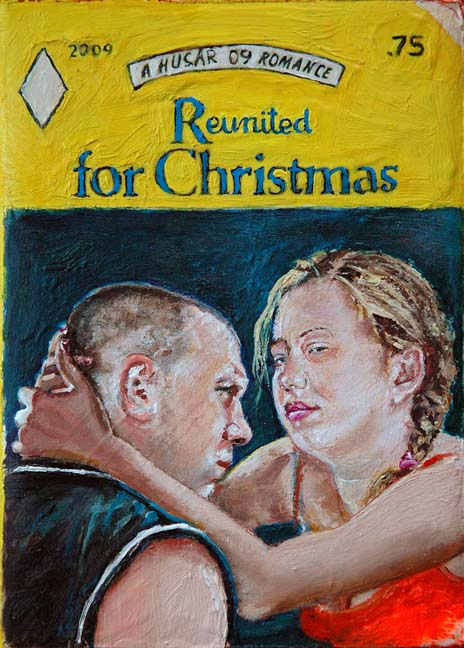 For more than a decade artist Natalka Husar has been painting on old soft cover romance novels, drawing new images out of the evocative titles she found. The small expressive works are both intriguing and controversial.
In 2006, artist Natalka found one novel with the perfect title for December fun, and it has been the backdrop for her seasonal greetings ever since. Every year a new "R" for Christmas. She's been kind enough to share these images with us for this last blog before the holidays.
Sixteen painted book covers are included in the Burden of Innocence exhibition, currently on view at McMaster. The Christmas covers shown here are not part of the exhibition.