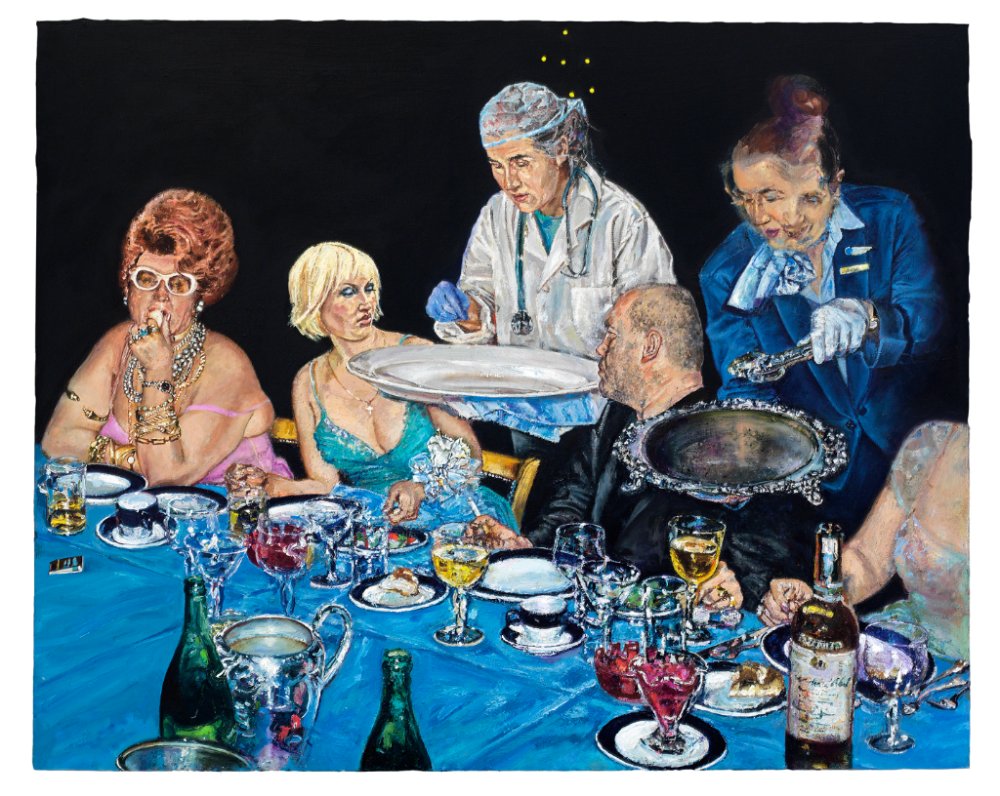 Canadian artist, Natalka Husar takes her lifelong obsession with painting and with Ukraine, her ancestral home, into new territory in a new exhibition Burden of Innocence. This impressive collection of fifty paintings is, in fact, a history play in three acts.
Burden of Innocence opened last week at McMaster with great excitement. In attendance, the dynamic artist; her alter egos – a costumed Nurse and Stew, circa 1960; a documentary film crew (with Producer/Director, Christina Pochmursky), and a lively crowd (including comedian Luba Goy).   Here are a few shots of the event.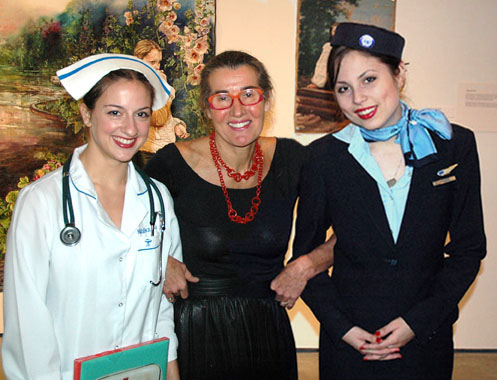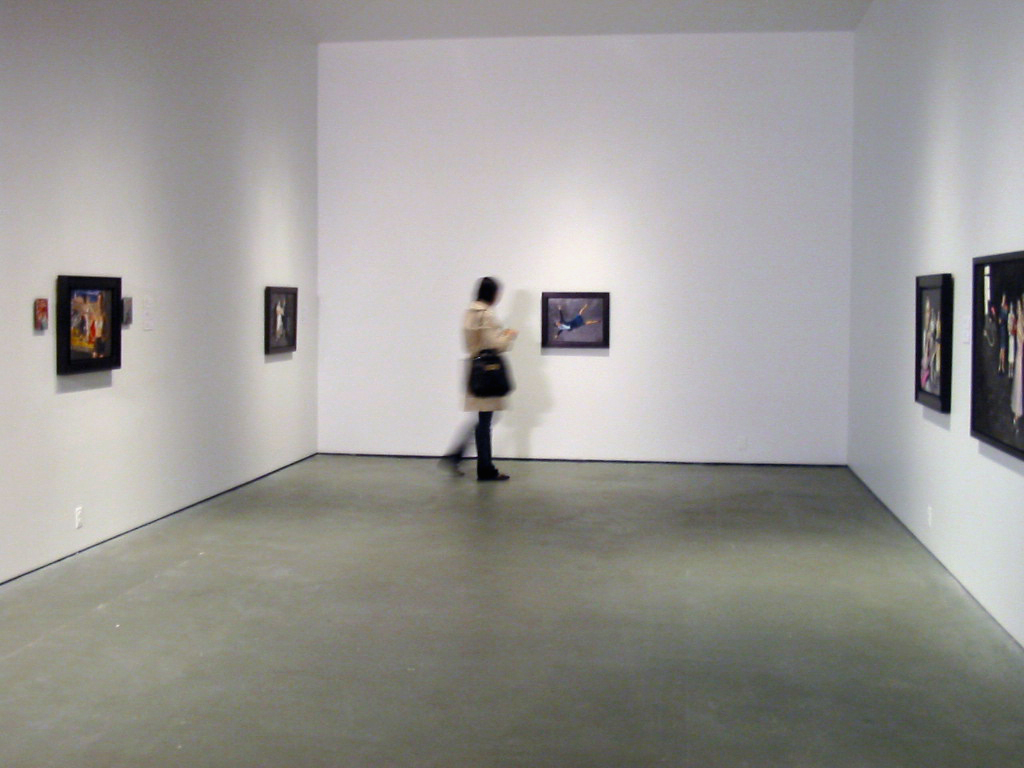 Burden of Innocence continues at the McMaster Museum of Art until January 16, 2010. Museum hours: Tue/Wed/Fri 11 am – 5 pm, Thursday 11 am – 7 pm, Saturday 12 – 5 pm.  Closed Sundays, Mondays and for holidays December 24, 2009 – January4, 2010.