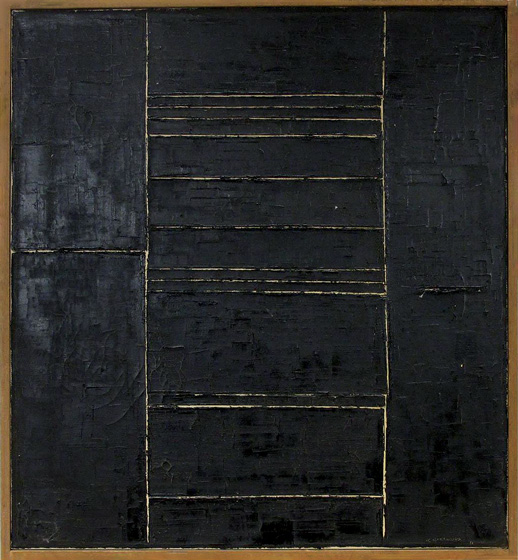 John Hansler: a life collecting
Exhibition in the McMaster Museum of Art's Tomlinson Gallery
18 May – 5 August 2017
In 2016, McMaster University alumnus John Hansler offered his collection of more than 90 works to the Museum, a lifetime of collecting that began in 1957.
This exhibition presents a selection from his generous gift. They focus on his primary interest in post-1950 Canadian art and reflect his enthusiasm for and support of artists he collected in depth. The collection is a lifetime interest that adds appreciably to the Museum's collection, including;
early 1950s Automatiste works on paper by Montreal artists Paul-Émile Borduas and Ulysee Comtois, the first works by both to enter the Museum's collection;
a unique and significant 1961 painting by Kazuo Nakamura; a 1960 Harold Town painting;
works from the mid-1970s to early 1980s by Walter Bachinski, David Craven, John Hartman (two limited edition books), Harold Klunder and Tony Urquhart.
an exemplary large scaled watercolour by L.L. FitzGerald, c. 1941
a 1952 surrealist-influenced watercolour by J.W.G (Jock) MacDonald.
John Hansler graduated from McMaster University with an Honours in History in 1956. He subsequently attended the Ontario College of Education for his teaching credentials, and spent the majority of his career teaching history at Midland Secondary School.