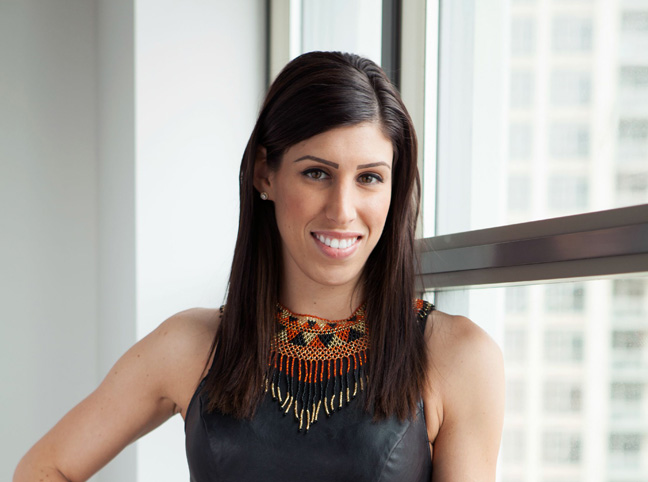 The McMaster Museum of Art (MMA) is pleased to announce that Rhéanne Chartrand has been named the MMA's inaugural Aboriginal Curatorial Resident.  Her one-year residency runs July, 2016 through June, 2017.
During the year, Chartrand will develop two exhibitions at McMaster centered on Indigenous art.  More specifically, her focus will be contemporary Indigenous artists and the history of curatorial practice related to Indigenous art in Canada. Leading up to the exhibitions, her work at the Museum will include collections research, programming and partnerships with Indigenous communities.
Chartrand has worked with numerous galleries and cultural organizations including Aboriginal Pavillion for Toronto 2015 Pan Am Games, Indigenous Performing Arts Alliance, and aluCine Latin Film+Media Arts Festival. She brings rich experience and energy to the MMA residency, as well as a deep commitment to build cross-cultural connections and creative collaborations between Indigenous peoples of the Americas.
"The Museum has a strong history of exhibiting and collecting Indigenous art," says MMA Director and Chief Curator Carol Podedworny. "We are thrilled to now welcome Rhéanne to our team, to learn from, and to share her voice and vision."
This Residency was made possible by the Office of the President and the Office of the Provost, McMaster University.
*   *   *   *   *
Rhéanne Chartrand is a curator, arts administrator, and cultural animator based in Toronto, Canada. She holds an Honours Bachelor of Arts in History and Anthropology from McMaster University and a Master of Museum Studies from the University of Toronto. Rhéanne has over six years of experience producing interdisciplinary and multidisciplinary exhibitions, showcases and large-scale events. Recently, she served as Festival Coordinator for aluCine Latin Film+Media Arts Festival 2016. As well, she recently curated a performing arts showcase on behalf of Indigenous Performing Arts Alliance and prior to that, served as Artistic Director for the Aboriginal Pavilion, a 16 day Indigenous arts, culture and sports festival that was held in conjunction with the TORONTO 2015 Pan Am / Parapan Am Games. Rhéanne co-directed and co-produced the Aboriginal Pavilion's Opening Night Showcase alongside Alejandro Ronceria, and solo curated Gazing Back, Looking Forward, a photographic and mixed media art exhibition at Fort York Visitor's Centre. In addition to Gazing Back, Looking Forward, she has participated in other curatorial projects, most notably as co-curator of Sanaugaq // Things Made by Hand. She has participated on numerous academic and industry conference panels and has guest lectured at OCADU and McMaster University. In addition to her Métis roots in Canada, Rhéanne grew up with a deep appreciation of and connection to Latin American cultures.