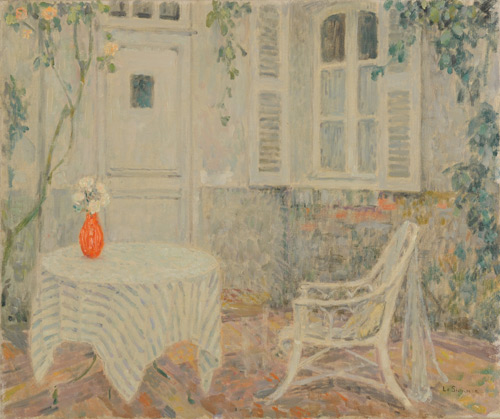 The McMaster Museum of presents
Levy Series No. 5: THE MODERNS
MARCH 7 – AUGUST 3, 2013
The Moderns is the fifth in a series of exhibitions exploring the collecting interests of Hamilton businessman Herman Herzog Levy, O.B.E. (1902-1990), the McMaster Museum of Art's greatest benefactor to date.
Herman Levy's association with McMaster University began in the 1930s. He attended art history lectures and classes in the 1940s and 50s, and supported educational efforts through, then anonymous, gifts. Levy's earliest donations of art and antiquities date from the late 1940s, but his collection donation to the Museum in 1984 and subsequent Estate donation in 1990—more than 200 works and a generous bequest designated for collection purchases—radically transformed the collection and a cultural and education resource.
Levy's collection interests were European art, maps and antiquities, which he approached with thorough research, conducted when travelling for business in Europe and subsequent trips across the globe. The Moderns looks at his passion for 20th century art, within the broader context of the McMaster collection.
The exhibition includes more than 30 works, some never before exhibited, by:
Mario Avati
Mary Cassatt
Georges Braque
Henri Gaudier-Brzeska
Tsuguharu Foujita
Josef Herman
Albert Marquet
Walter Sickert
Henri Le Sidaner

To date, the Levy Series exhibitions and its Publication Portfolio (available at MMA for $15) includes: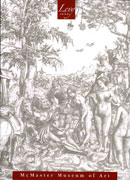 No. 1 The Past is Forgiven: Herman Levy and Josef Herman, in their Times, 2007.
The exhibition focused on the 15 Herman Levy collection works by Polish-born artist Josef Herman (1911-2000), the largest single holding that Levy acquired by a living artist.
No. 2 Northern Art in the Age of Cock, Dürer, Rubens & Rembrandt, 2007. This exhibition featured early German and Netherlandish works from the Herman Levy collection and the Levy Bequest Purchase Programme.
No. 3 The French School, 2008. This exhibition highlighted works from the French School by such artists as Bernard, Bonnard, Braque, Degas, Dufy, Friesz, Gaugin, Marquet, Monet, Pissarro, Renoir, Rouault, and Le Sidaner.
No. 4 125 & 45: An Interrogative Spirit, 2012. The Museum of Art celebrated both the 125th anniversary of McMaster University and the 45th anniversary of the Museum in 2012. A two part exhibition highlighted some of the key donors, benefactors and landmark moments represented by collection art works.
No. 5 The Moderns (publication forthcoming)