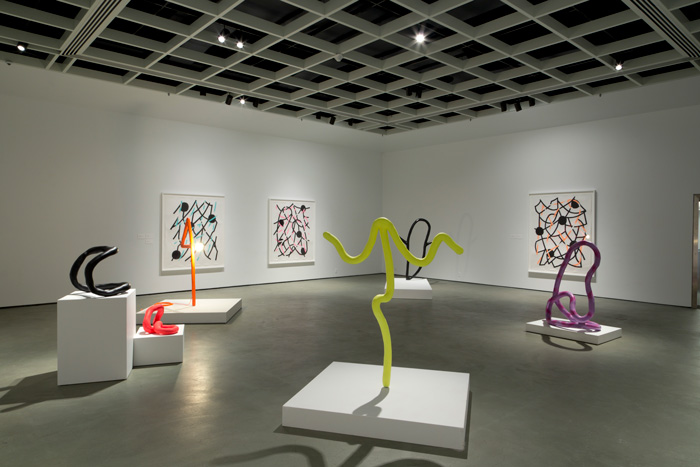 Jaime Angelopoulos: Oblique Choreography
Curator: Ivan Jurakic
McMaster Museum of Art, Sherman Gallery
January 17 – March 16, 2019
OPENING RECEPTION: Thursday, January 17, 6 – 8 pm
Known for her spirited explorations of form and colour, Jaime Angelopoulos' sculptures and drawings share a complementary yet complicated relationship. On the surface, the artist wrestles with aspects of abstraction and anthropomorphism, and the works exhibit a kind of joyful exuberance, but they also operate on a deeper social and psychological level.
The sculptures are paired and grouped alongside their two-dimensional siblings. The drawings, composed of bold intersecting lines, undulating arcs, and bursts of colour, complement the sculptures yet maintain their own commanding graphic presence. The ongoing push-pull between the magnetically dense works on paper and emaciated armatures injects a necessary tension between the two- and three-dimensional works, and their relationship to the wall, the floor, and the space in between.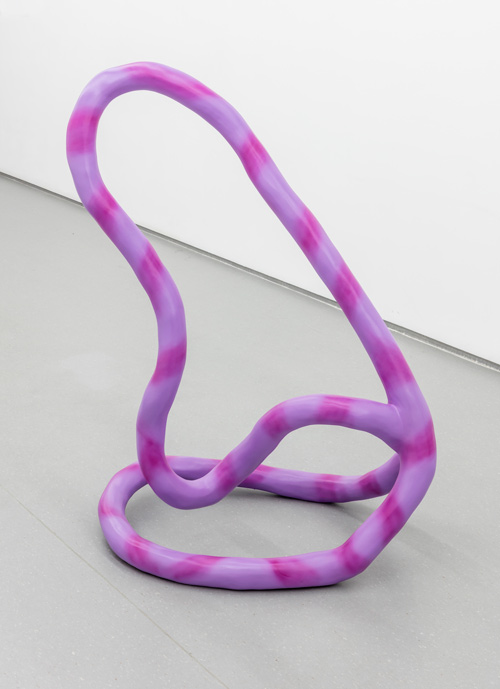 About the Artist
Jaime Angelopoulos is a Toronto based artist who has exhibited widely with recent solo exhibitions at the MacLaren Art Centre (Ontario), Judith Norman & Alix Art Gallery (Ontario), Parisian Laundry (Montreal), MKG 127 (Toronto), and Musée Regional de Rimouski (Quebec). She received her MFA from York University and studied sculpture at Meadows School of the Arts (Dallas, TX). She was awarded the inaugural Hazelton Sculpture Prize in 2013 and has participated in numerous artist residencies including KulttuuriKauppila Art Centre (Finland). Her work can be found in numerous collections in Canada and internationally.
The artist would like to acknowledge the Musée Regional de Rimouski and the support of the Ontario Arts Council.