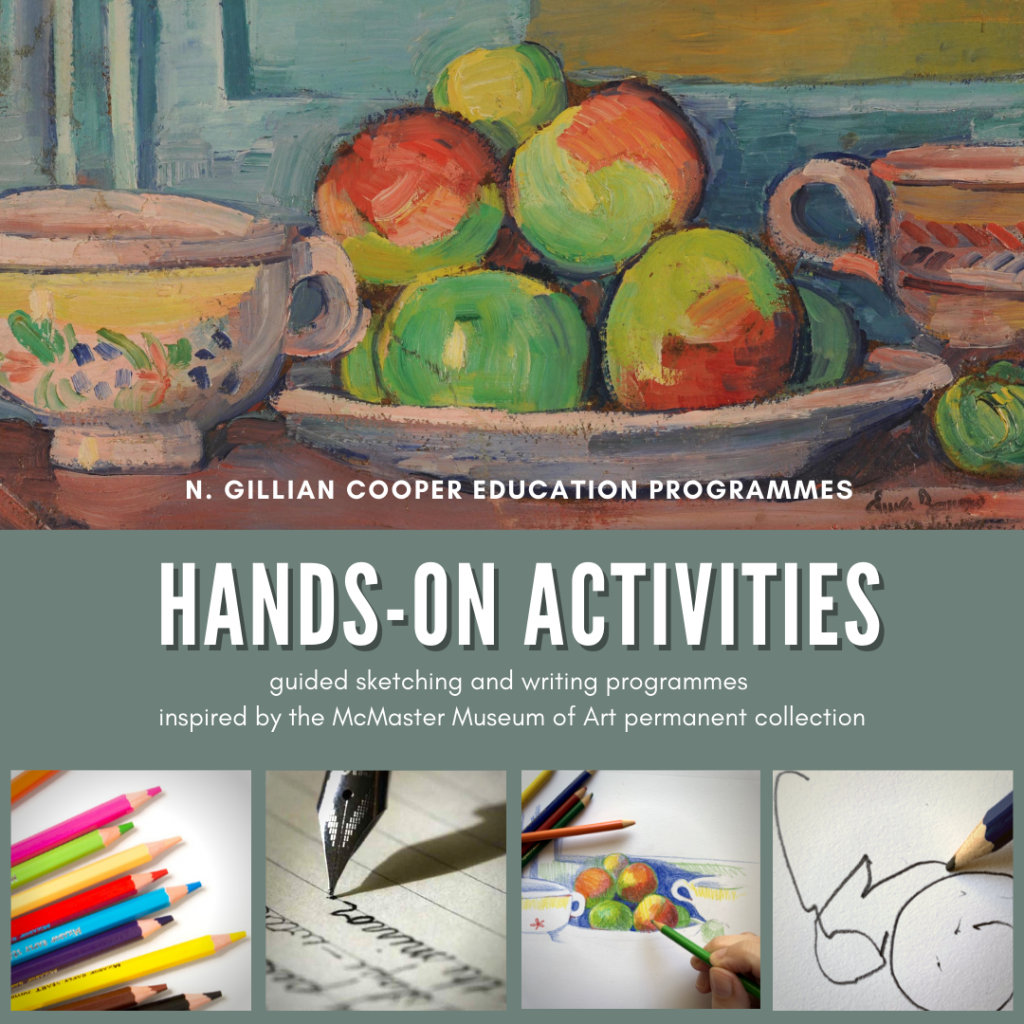 The Museum of Art is pleased to present a series of hands-on creative programmes for the McMaster community at large and for specific campus student groups! We look forward to virtually meeting you and welcoming you back to McMaster.

Art Attack | Welcome Week
for McMaster First Year Students
August 31, September 1 and 2 from 8-9 pm
Join us in the McMaster Museum of Art Sketching Room to learn how an artist begins an artwork by sketching it! Bring your pencil and paper and we'll examine the composition and history of Emile Bernard's 1887 painting "Still Life with a Bowl of Fruit." Welcome Week info

Sketching Thursdays
for McMaster Community – All students, staff, and faculty
Thursdays Sept 3 – Dec 10 from 3:30 – 4:30 pm (excluding break week)
Join in an online sketching session led by Master education staff and alumni. Each week, you'll be inspired by a different work of art from McMaster's collection. Participants are welcome to sketch independently, or with guidance from the session leaders. A free, drop in event.
McMaster community members may log into Avenue to Learn and register here.

Drawing Conclusions 12
for McMaster Graduate Students
Sept 17 – December 10
Through interactive online sessions over 12 weeks, graduate students build skills in observation, description, and critical writing through examinations of visual art and writing exercises.
Graduate students may log into Avenue to Learn and register here.  
These programmes are presented by the Museum of Art as part of the N. Gillian Cooper Education Programme.