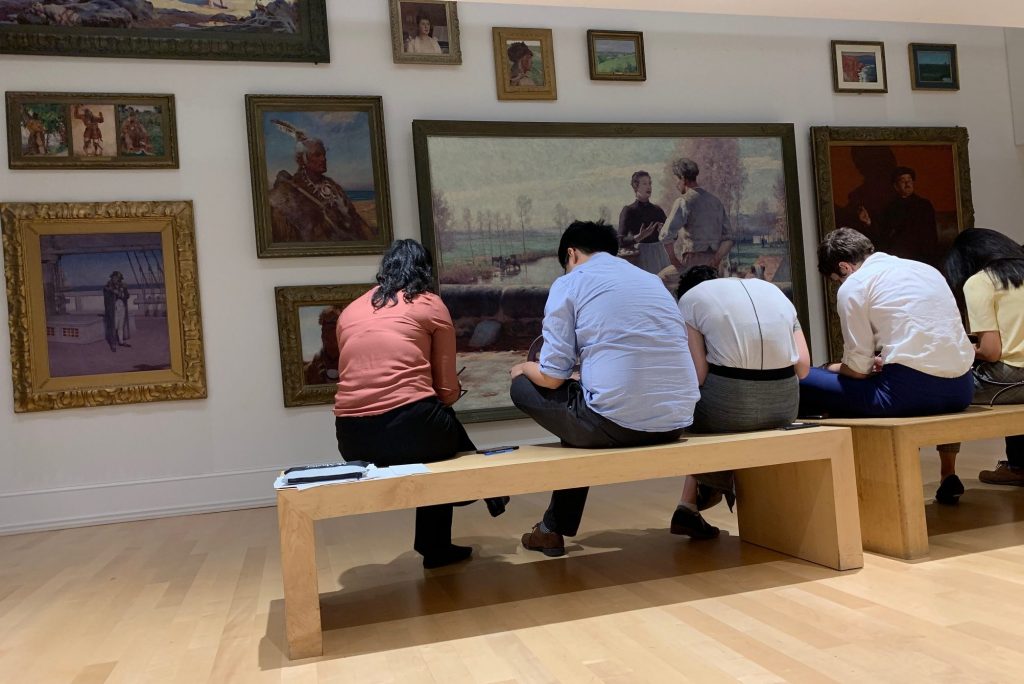 Among the Museum's many on-going visual literacy and virtual classroom activities, Museum educator Nicole Knibb will be leading the upcoming programme Drawing Conclusions: Creativity for grad students series.
Transferring skills learned through visual art, to labs and classrooms. Through four interactive online sessions, graduate students will build skills in observation, description, and critical writing through examinations of visual art and writing exercises.
Why take this course? With visual art, there is no wrong answer. Relieve some of the pressure of graduate school by connecting with other grad students, reducing isolation and building confidence while learning novel ways to see, judge, and reflect.
Participants will meet four times in an online format with unlimited access to course materials in Avenue to Learn. Each session will involve viewing works from the Museum of Art collections and facilitated dialogue with independent writing activities. Through these activities, participants will explore ways of seeing the world, and graduate students may learn to see their own research and scholarly processes in new and novel ways.
Session One: Observation and Inventory  

Session Two: Descriptive and Comparative Writing

Session Three: Judgment and Critical Writing

Session Four: Reflection and Philosophical Thinking 
Jun 1, 2020 to Jun 4, 2020  3:00PM to 4:30PM
Register on the calendar page: https://gs.mcmaster.ca/events/drawing-conclusions-session-one/
For more information: Nicole Knibb, senior education officer, knibbn@mcmaster.ca