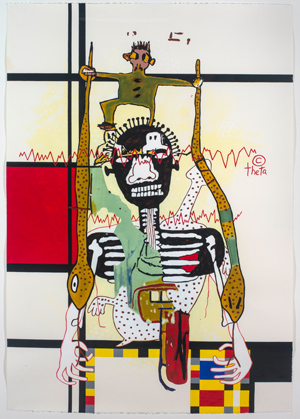 Gordon Bennett, Be Polite
Organized and circulated by IMA Brisbane
Presented by McMaster Museum of Art
January 11 – May 12, 2018
EVENTS
CURATORS' TALK by Aileen Burns and Johan Lundh from the Institute of Modern Art, Brisbane, Australia:
Thursday, January 11, 12:30 – 1:30 pm
OPENING RECEPTION:  Thursday, January 11, 6 – 8 pm
Drawn from the Estate of Gordon Bennett, the exhibition presents a selection of works on paper including drawing, painting, watercolour, poetry, and essays from the early 1990s through to the early 2000s. Though rarely seen in exhibition contexts, Bennett's drawing and script form the foundation of his practice. Paper is the site where imagery, words and ideas often found their first expression before being combined into the large-scale conceptual paintings for which Bennett is known. Despite their intimate scale, works in Be Polite embrace rich layers of Western and Australian Indigenous art history and contemporary politics, a direction Bennett played a leading role in developing throughout the 1980s and continued to explore in his successful career. As noted by the Contemporary Art Gallery, Vancouver, in their press release for their presentation of Be Polite in summer 2017, "the shared colonial histories with Canada and in particular the plight of local First Nations are set in dialogue across continents. Issues, events and histories are given compelling voice in these provocative and often disturbing images."
In his 1996 text "The Manifest Toe" Gordon Bennett wrote:
I abhor violence, and I have little compulsion to glorify it in any case, so I thought of the depiction of violence as a way to disturb firstly the complacent acceptance of Australia's sanitized history, and secondly, through the shock of that disturbance, to "jolt" the spectator "out of accustomed ways of perceiving the world" and perhaps foster empathy and understanding of contemporary issues that affect all of us as human beings.
Gordon Bennett (1955–2014) was of Aboriginal and Anglo-Celtic descent and one of Australia's most visionary and critical artists. He has been the subject of major solo presentations and retrospectives at Ikon Gallery, Birmingham (touring, Europe), 1999–2000, Griffith University, Brisbane (touring, Australia), 2004–2005, and the National Gallery of Victoria, Melbourne (touring, Australia), 2007–2009. International recognition and attention for Bennett's work has been growing with his inclusion in the acclaimed dOCUMENTA (13) in Kassel in 2012, and the 8th Berlin Biennale in 2014.
Gordon Bennett, Be Polite is organized and circulated by the IMA, Brisbane where it was first presented in October 2015 and toured to the Perth Institute of Contemporary Arts in 2016. Contemporary Art Gallery, Vancouver, and McMaster Museum of Art, Hamilton are the sole Canadian exhibition partners.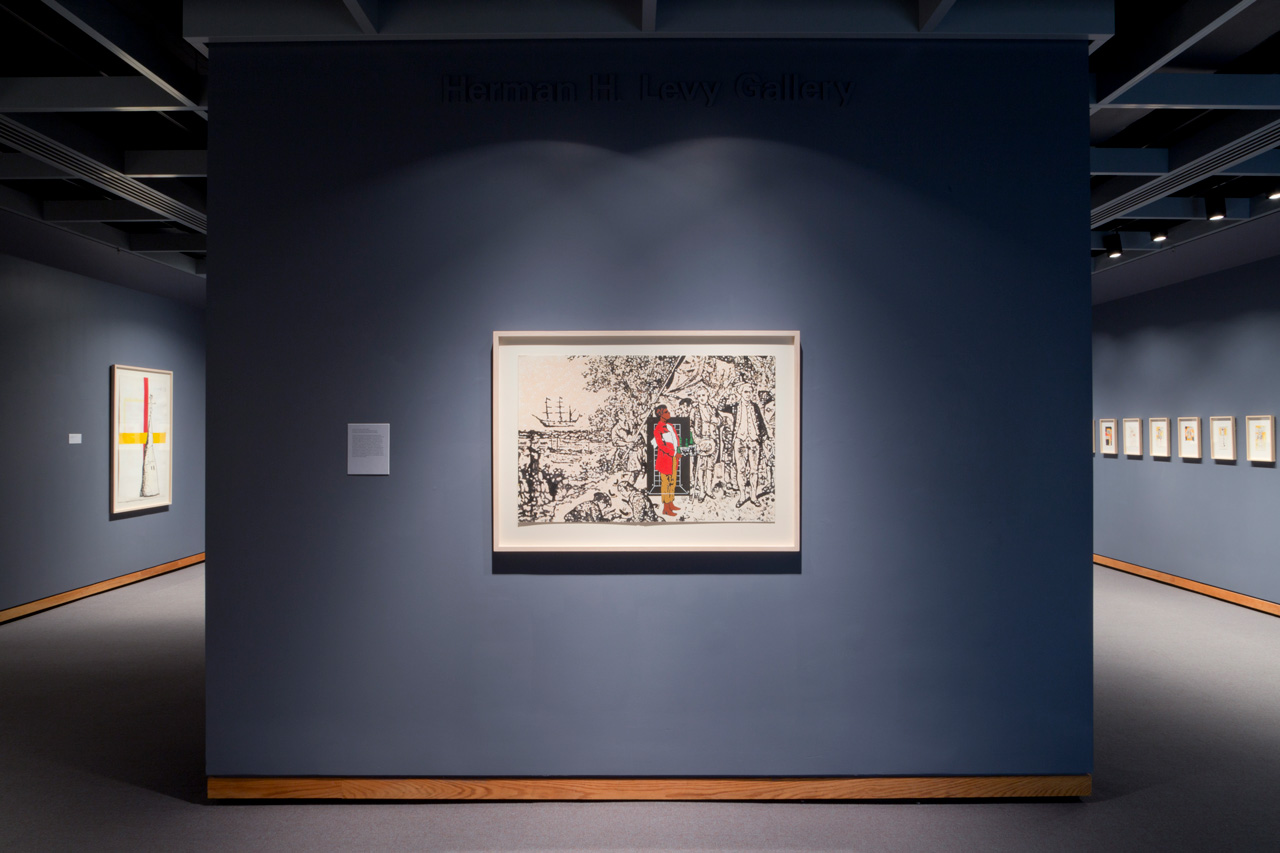 The exhibition is supported by the Queensland Government through Arts Queensland, Australia Council for the Arts, Ministry of Communications and the Arts through Visions of Australia, The Estate of Gordon Bennett, Milani Gallery, and Sutton Gallery.
Accompanying the exhibition is a publication featuring the full text of Bennett's "The Manifesto Toe," and contributions by Helen Hughes, Julie Nagam and Ian McLean, published with Sternberg Press, Berlin.

*     *     *
MCMASTER MUSEUM OF ART
Alvin A. Lee Building
McMaster University
1280 Main St W
Hamilton, ON L8S 4L6
905.525.9140 x.23241
Follow us on Facebook: mcmastermuseum, Twitter: @macmuseum, Instagram: macmuseum
Admission is Free
Museum Hours: Tue/Wed/Fri 11am-5pm, Thu 11-7, Sat 12-5
museum@mcmaster.ca
http://museum.mcmaster.ca