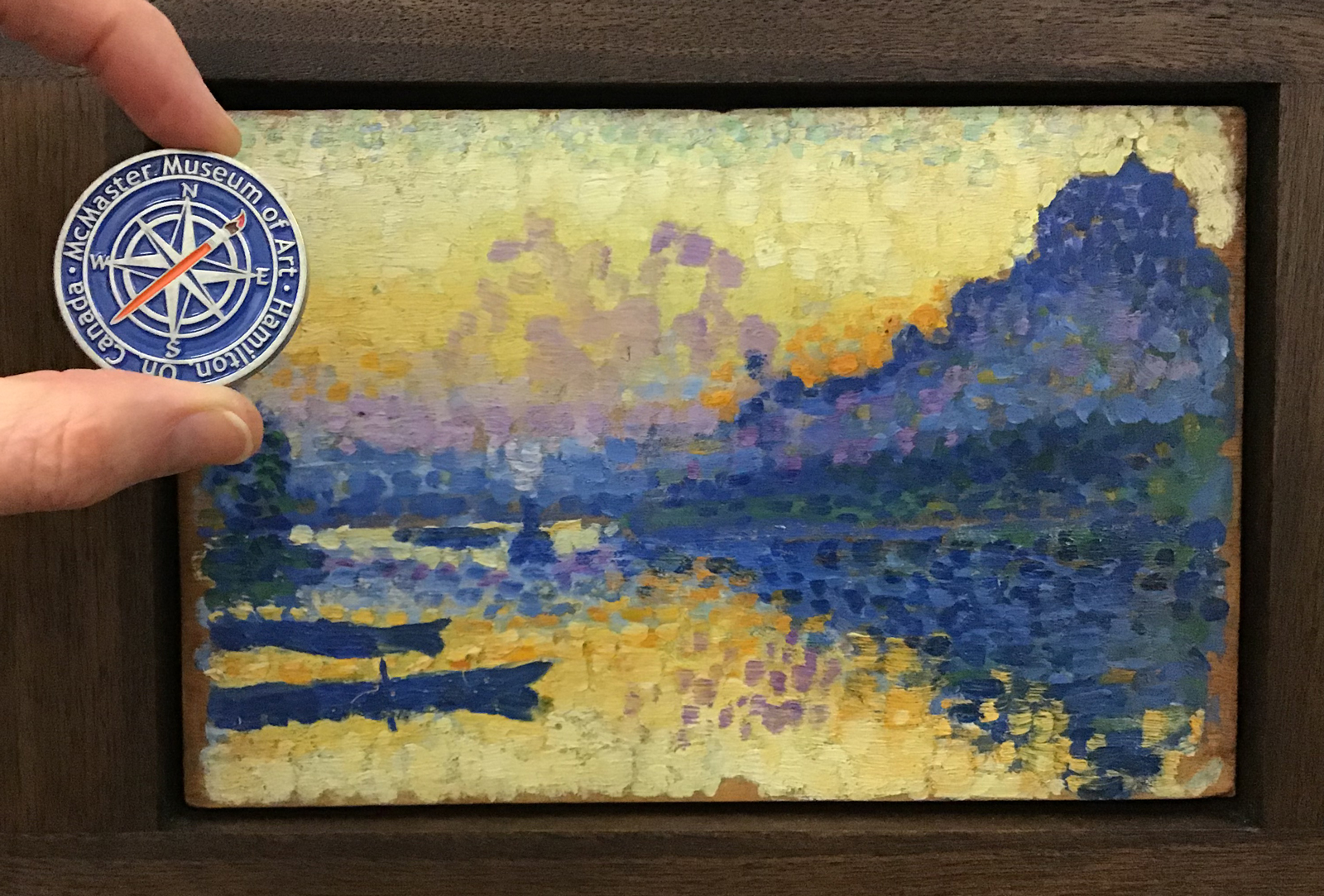 In May of 2011, the McMaster Museum of Art joined the geocaching world and launched the first of nearly 100 Art Adventure Geocoins. Each coin is named for an artist in McMaster's collection and tasked with a mission: to travel to the birthplace of the artist (or the equivalent distance) and then return home to McMaster.
Last week the first Art Explorer Geocoin completed its mission, unaided. The Lemmen Geocoin travelled 23308 km (the goal was 6079 km) in 5 years. Although it never reached Schaerbeek, Belgium; it logged over 2000 visits to geocaches through many different hands and geocaches from Saskatchewan to PEI, and to the Caribbean.
The coin is named for Georges Lemmen (1865 -1916), a Belgian painter, engraver, draftsman, and designer. He was a Neo-Impressionist painter. In the 1880s he was heavily influenced by Degas and Toulouse-Lautrec. The death of Seurat in 1891 had a great impact on all of the painters in the Neo-Impressionist Group. In 1895 Lemmen began painting in a more traditional style. His work includes many book illustrations, posters, ceramics, carpets, drawings, and pastels. McMaster Museum of Art owns two paintings by Lemmen, The Meuse River, and Sketch for 'Sewing'.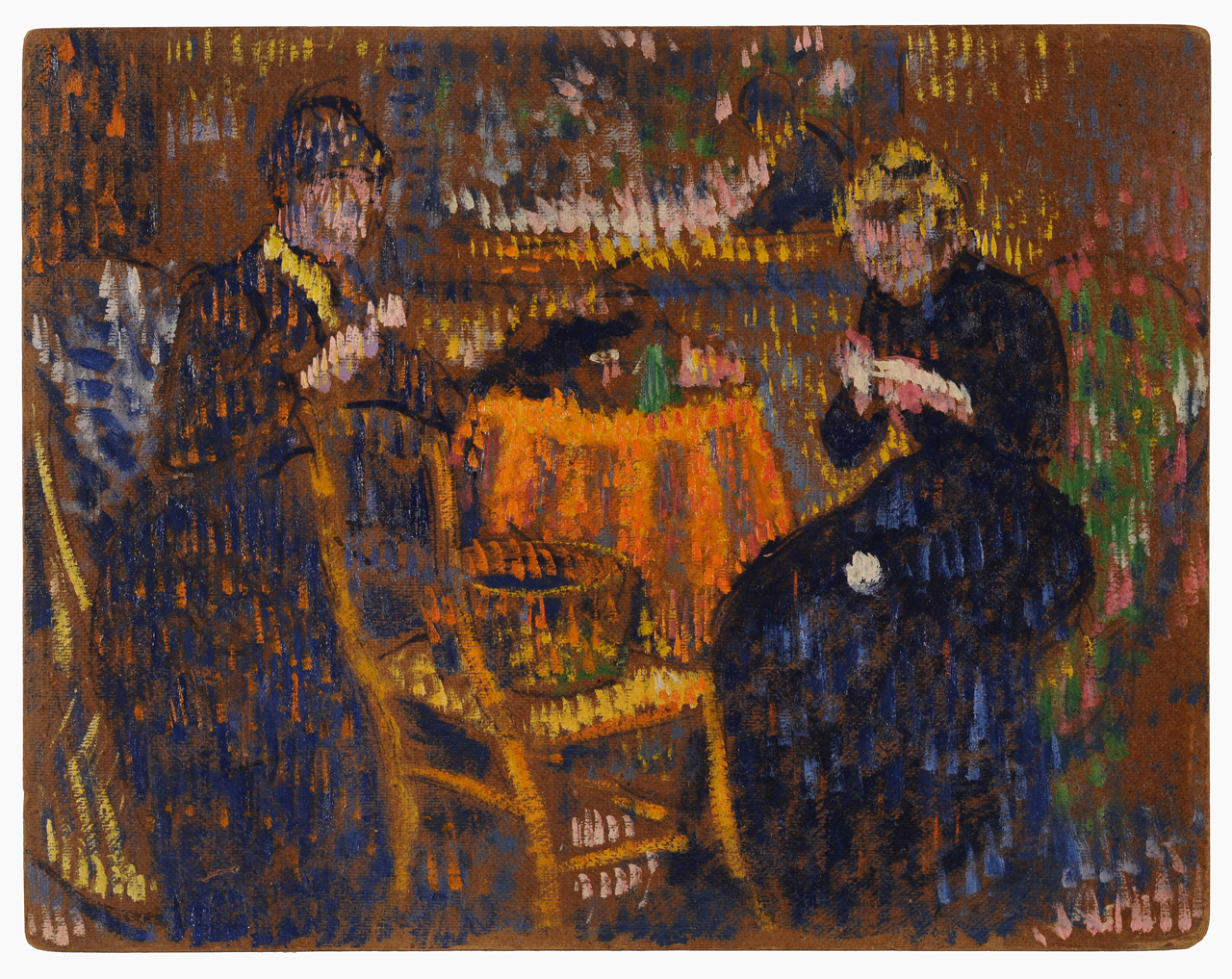 As the weather improves and geocaching season begins in earnest, we look forward to our next geocoin's homecoming.
Find out more about geocaching here.