We're just putting the finishing touches on the Fierce: Women's Hot-Blooded Film/Video exhibition, which opens this week with a Public Reception Thursday from 6-8 pm, and a Artists' Think Tank on Friday from 1:30-2:20.
In addition to fifteen moving image works, Fierce includes two installations. Dana Claxton's Buffalo Bone China, 1997 – ongoing, is a multi-media installation combining video, smashed Royal Albert dishes, stanchions, and rope. On loan from the Winnipeg Art Gallery, the work was installed at McMaster by Daniel Dell'Agnese, WAG's Gallery Technician. Here he is at work…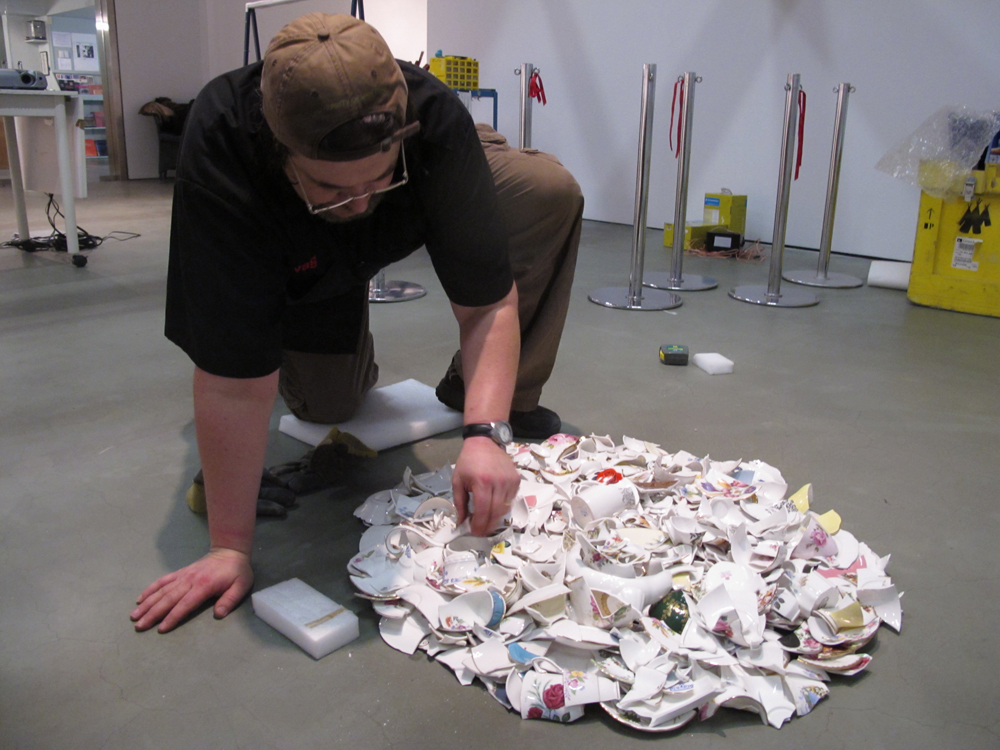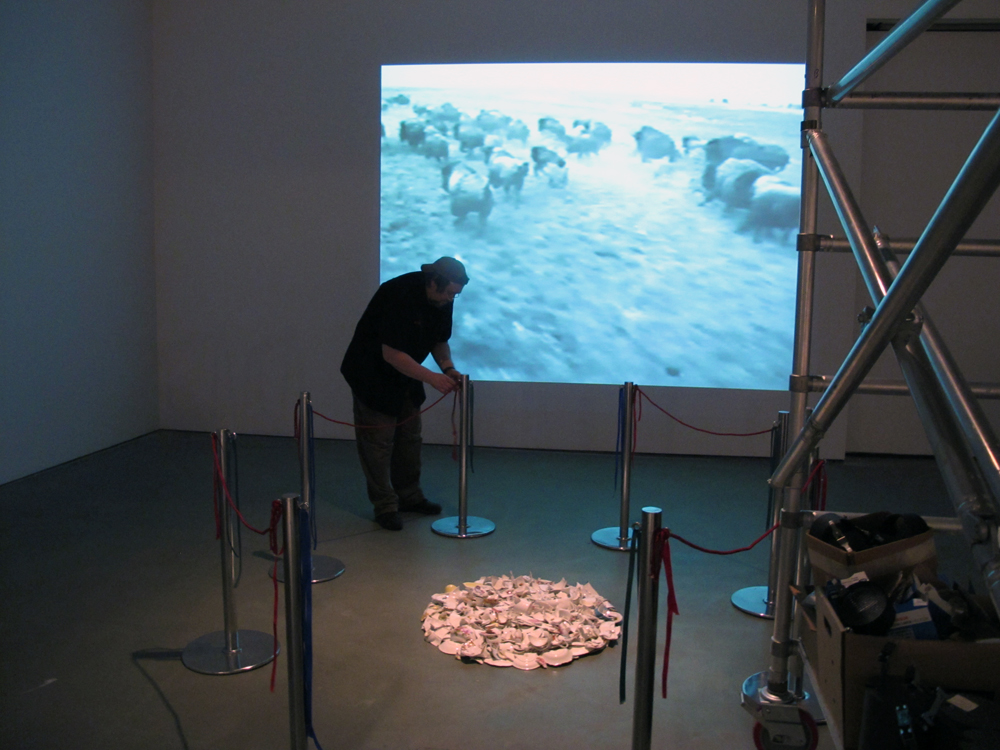 Stay tuned for more shots of Fierce at the McMaster Museum of Art.