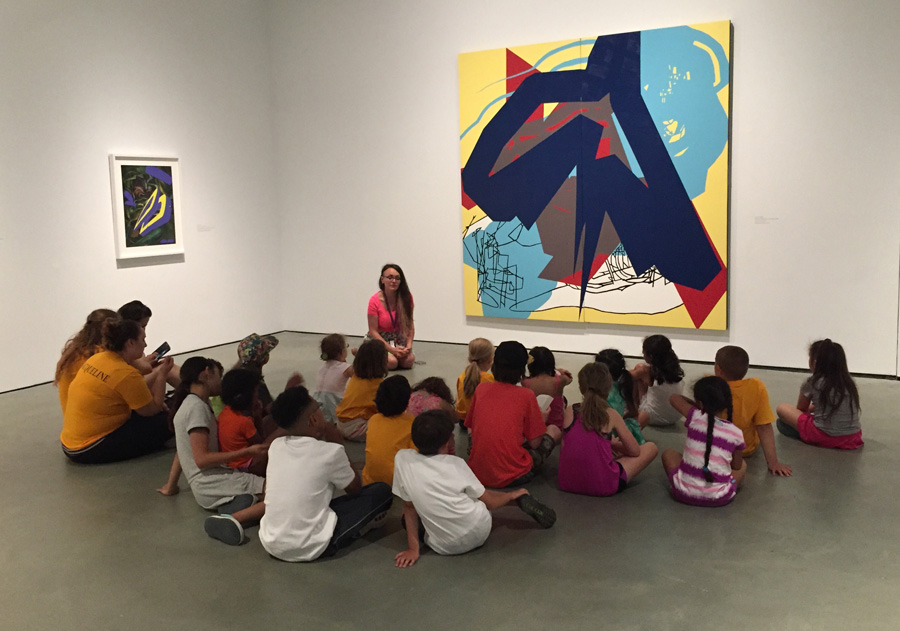 In the spirit of Gillian Cooper's exceptional giving, as well as her love and commitment to visual arts learning, the McMaster Museum of Art's education programs are now recognized under the banner: The N. Gillian Cooper Education Program.

Mrs. N. Gillian Cooper is a long-time supporter of the Museum. For a decade and a half, she was the Chair of the McMaster Museum of Art's Advisory Committee, guiding faculty and community representatives in their advocacy and promotional roles as Committee members. Her generous annual gifts have had a direct and lasting impact, allowing the expansion of our free public program of tours, talks, panel discussions, hands-on workshops and more.
In the 2016/2017 academic year the Museum hosted group tours from more than 100 organizations, many on multiple occasions. These included 21 University groups; 27 middle and elementary schools; 7 high schools; as well as over 30 diverse community groups, from the young Hamilton Girl Guides to Dundas Valley School of Art to YMCA/YWCA youth and seniors groups. Education programs are also offered in conjunction with special events such as Culture Days, Slow Art Day, Hamilton Winterfest, and more.
The N. Gillian Cooper Education Program activities in the near future include our Culture Days – Impressionist Painting Workshops in September. More details and the Eventbrite registration here.