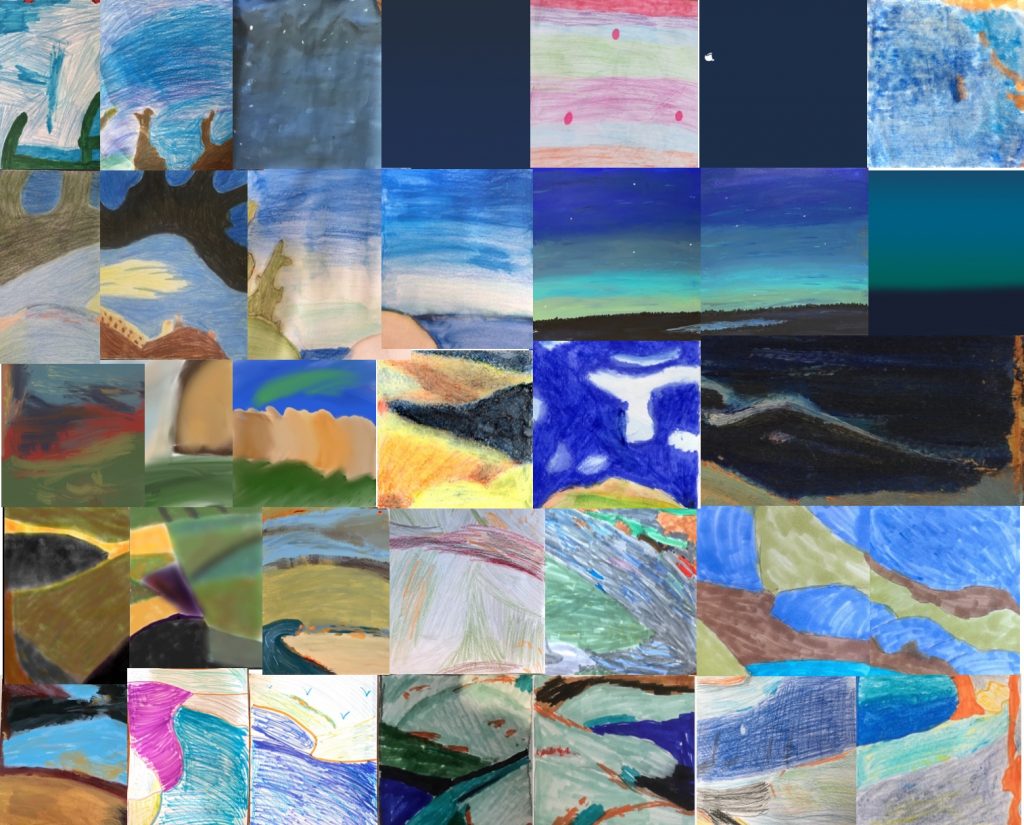 With the move to online learning this Spring, McMaster Museum of Art's education programming with community schools changed gears, stepped up and and produced exciting results thanks to our amazing community partners. One great example is a collaboration with Dundas Central School. It began with an April conversation between museum of art education officer Teresa Gregorio and Dundas Grade 6 teacher Rob Bell.
The pre-COVID-19 plan was for the students to create a collective "quilt" of artwork, each drawing a piece which would then be displayed together on the walls of the classroom. Gregorio and Bell decided to take it online, "We discovered that we could digitally replicate an activity that the students would have otherwise had to forego," said Gregorio.
"This 'art quilting' activity was an extremely creative way of using art to bring the students together as a class while we were working apart.  It became a remote team-building experience that engaged the students both with the work of a Canadian artist and with their peers!" said Bell.
The activity is based on the artwork "Moonlight, Pine Island, Georgian Bay", a 1934 painting by former McMaster University art instructor Naomi Jackson Groves (1910-2001). The painting was divided into equal squares, and each student was assigned a square to replicate. Above we can see them all together for the first time.
"Each student could express their own uniqueness within the whole of the 'quilt' as they focused on a specific work of art." – parent

"I really liked recreating pieces of the art and looking more closely and more in depth at the art.  It also made me feel very happy because I could put a little of my own touch to the pieces of art that I was working on.  I also felt very excited because I knew that my fellow classmates were also working on their pieces." – student
"I'm really looking forward to working with Dundas Central in the Fall!" adds Gregorio.