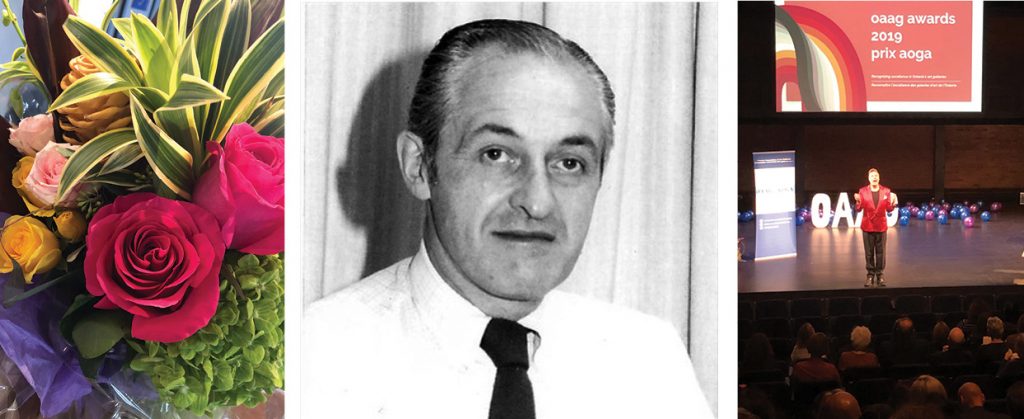 This week, Douglas Davidson (1931 – 2019), professor emeritus, department of biology at McMaster University was posthumously awarded the Ontario Association of Art Galleries' 2019 Volunteer Award for his significant work at the McMaster Museum of Art where he was a dedicated member of the acquisitions committee for 26 years.
"Douglas had a passion for art and scholarship, and we are forever grateful for to him for bringing his wisdom, initiative, and discerning eye to the museum to help shape the stellar collection we have today," says Carol Podedworny, director and chief curator at the museum of art.
A celebratory exhibition featuring selections from Davidson's private art collection, gifted to the museum last year, will be presented at the museum of art this summer. Read more about his extraordinary collection in the Daily News.
The Ontario Association of Art Galleries (OAAG) is a registered charitable organization that serves as a voice for public art galleries and art museums in the province of Ontario. Its membership spans 60 communities in Ontario with 270 member art galleries, museums, and institutions. OAAG runs numerous professional development workshops, mentorship programs, and events including OAAG's signature Annual Awards celebrating excellence in Ontario's public art galleries for 42 years.