The museum has undertaken the restoration of one of its treasures, Henri Le Sidaner's

Le Bouquet Devant la Fenetre

.  A gift of Herman Levy in 1984, this French Impressionist oil painting had been covered in tissue paper 'facings' – small squares adhered to the surface to secure the paint layer – for many years.  Conservator Sandra Lawrence removed these facings, consolidated areas of lifting and flaking paint and then removed the old yellowed varnish.  The painting was cleaned and brought back to its original splendor.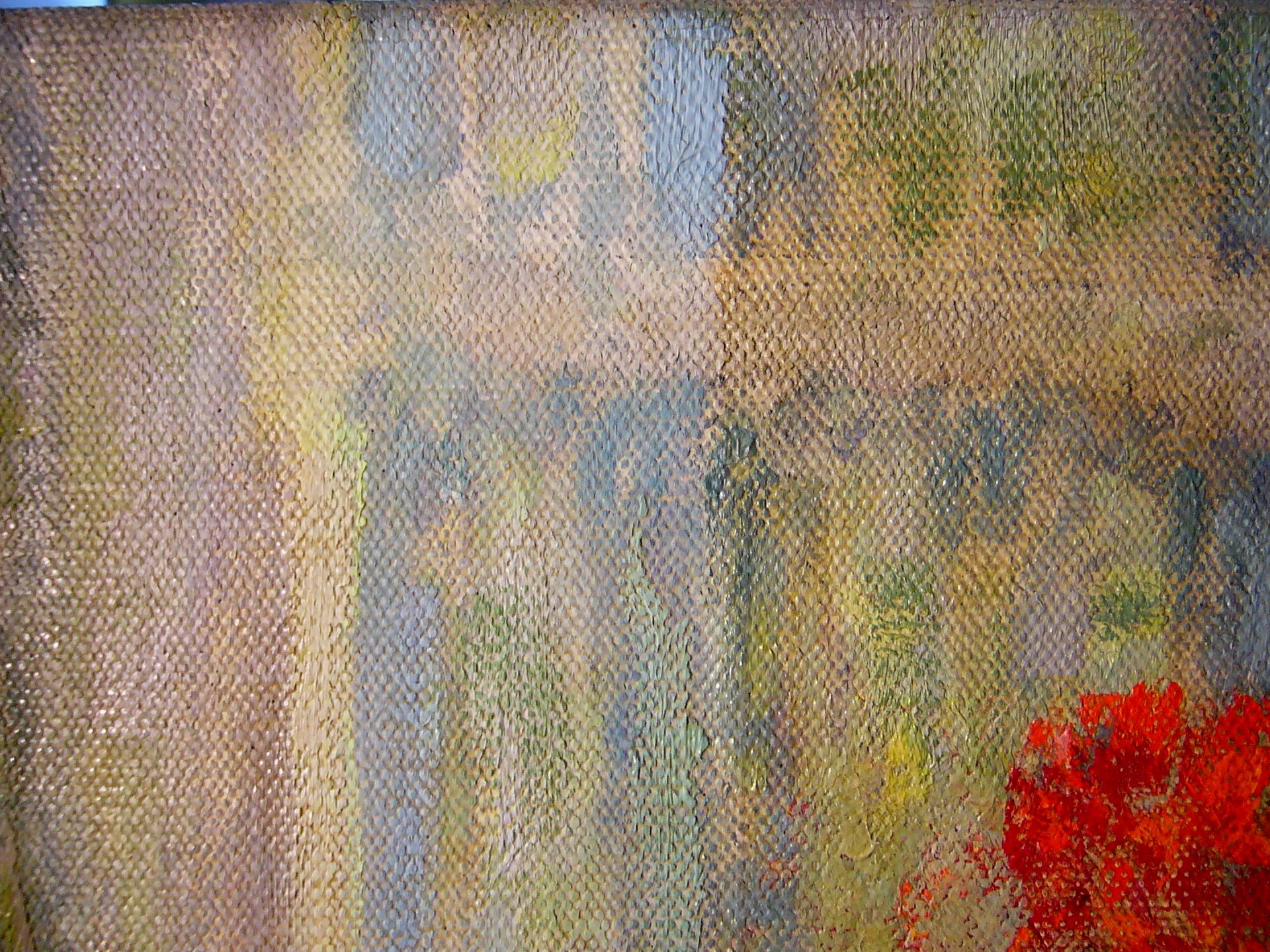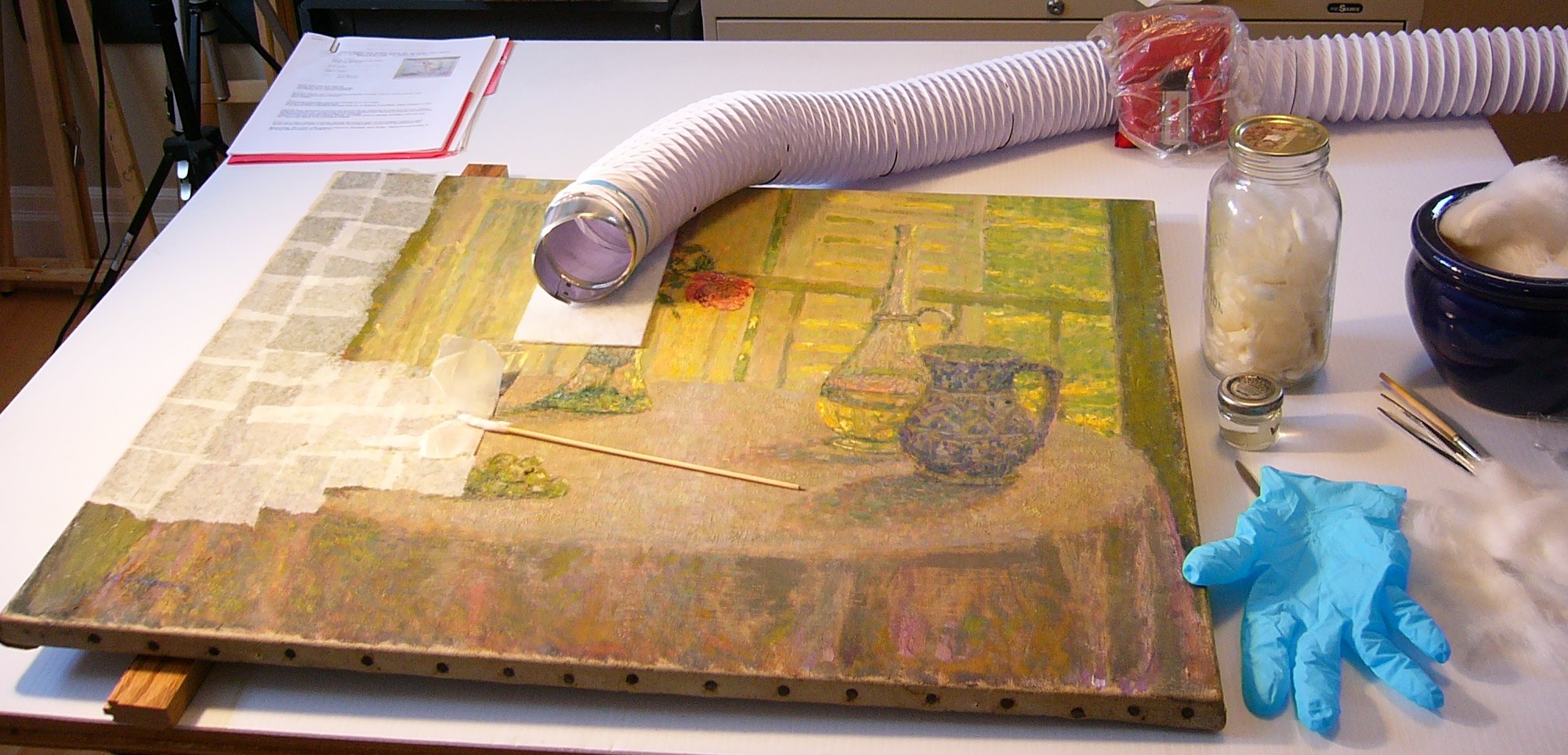 The staff noticed an incredible difference in colour post-conservation, from photographs sent in by the conservator.  The tablecloth we all thought was yellow was actually various shades of blue.  The painting makes its return home to the museum today, May 13, 2009.
– Julie Bronson, McMaster Museum of Art