Gentleman, Soldier, Scholar & Spy:
The Napoleonic era maps of Robert Clifford
An exhibition from the Collection of McMaster University Library
Curators: Gord Beck and Jason Brodeur
McMaster Museum of Art  |  Tomlinson Gallery | May 26 – September 1, 2018
As a complement to the exhibition, McMaster University Library presents a
SPECIAL PUBLIC LECTURE:
Napoleon's Maps and the Conduct of War
Professor Frederick C. Schneid, High Point University
&
Gord Beck, McMaster University Library's Map Specialist and the curator of the Robert Clifford Map Exhibit
who will speak directly about the exhibition

June 13, 2018 at  6:00 pm
L.R. Wilson Hall (Concert Hall)
RSVP:  http://alumni.mcmaster.ca/napoleonmaps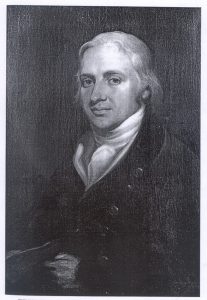 The Honourable Robert Clifford (1767-1817) was the third son of the 4th Lord Clifford of Chudleigh. As a member of a Roman Catholic family living under the English Penal Laws of the time, he was restricted from holding a position in government or a command in the military. As a result, Robert took up a commission as an officer in Dillon's Regiment of the Irish Brigade serving Louis XVI of France. It was here that he acquired training in the most advanced methods of military science and cartography of the age. This knowledge of the inner workings of the French military, coupled with the maps of fortifications he smuggled out of France while narrowly avoiding the guillotine, proved to be of great value to his English countrymen. His advice was sought by General John Graves Simcoe for the defense of England against a French invasion and on the formation of a new military college at Sandhurst.
Clifford's maps reveal a world on the cusp of an evolutionary shift in cartography brought about by the Napoleonic wars. Hand-coloured, manuscript maps depicting the precise and exacting geometry of Vauban-designed fortified cities give way to maps printed from engraved plates, incorporating new techniques and symbology to satisfy the shifting focus onto the surrounding landscape of unordered nature. Maps used primarily for the siege of cities in previous generations are re-placed by maps of vast expanses of territory for a new style of open warfare.
To capture these extensive areas of terrain while providing enough detail to be useful, the maps generated for Napoleon's campaigns were necessarily of enormous proportions. Bacler d'Albe, Napoleon's chief cartographer, devised a method of mounting the maps on linen backing, dissecting them into sections, and folding them for ease of transport.
One such map in the Clifford collection measures in excess of 9 x 12 feet when fully assembled. This exhibit will mark the first time that it will be available for public viewing in its entirety since the acquisition of the Clifford collection by McMaster in 1969.
Article : On the path of Napoleon — maps at McMaster University likely contributed to his fall