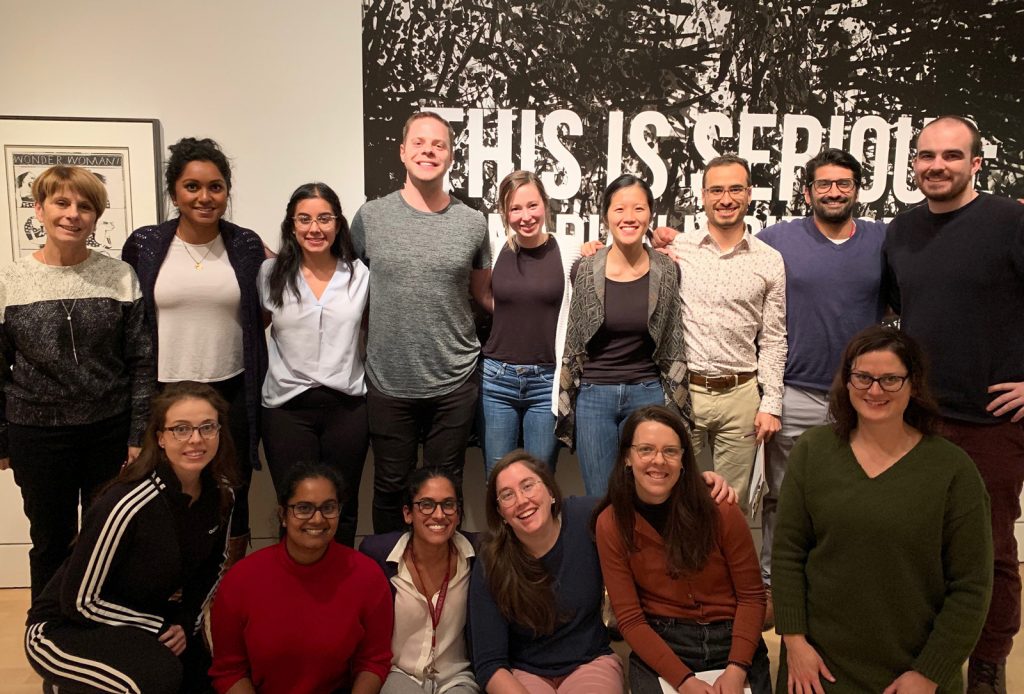 It's hard to believe that it has been ten years since McMaster's Museum of Art and Department of Family Medicine began a formal partnership and launched the groundbreaking visual literacy program The Art of Seeing™.   
During a decade of discovery and development the program has evolved beyond visual literacy to include art-making and writing, and unexpected benefits have come to light. Learning to look with greater accuracy builds skills of empathy and self-awareness. Furthermore, research shows that participants in the program have an improved sense of well-being and reduced stress, a more positive outlook on patient care, and rekindled passion for both professional work and personal interests.
The Art of Seeing from McMaster University (OFFICIAL) on Vimeo.
The Art of Seeing™ reflects our engagement and responsiveness to the transformation of Canadian health humanities education. We've published papers, presented at conferences, and made headlines. We've been included in several McMaster programs as well as off-campus at the Hamilton Community Foundation, Hamilton-Wentworth Public and Catholic School Boards, the Hamilton Public Library, and Hamilton Health Sciences.
This Saturday Dec 7 at 8:00 pm museum educator Nicole Knibb is guest speaker at The Hamilton Association for the Advancement of Literature, Science and Art (HAALSA). Her talk, Connecting Art and Healthcare, is free and open to the public. HAALSA talks are held in the Ewart Angus Centre , Room 1A1. https://www.haalsa.org/lectures.htm
For more information about the The Art of Seeing™ please contact:
Nicole Knibb, BA, MDes
Senior Education Officer, McMaster Museum of Art
knibbn@mcmaster.ca
(905) 525-9140 x27576
Dr. Joyce Zazulak, MSc, MD, CCFP, FCFP,
Associate Professor, Department of Family Medicine
zazulj@mcmaster.ca