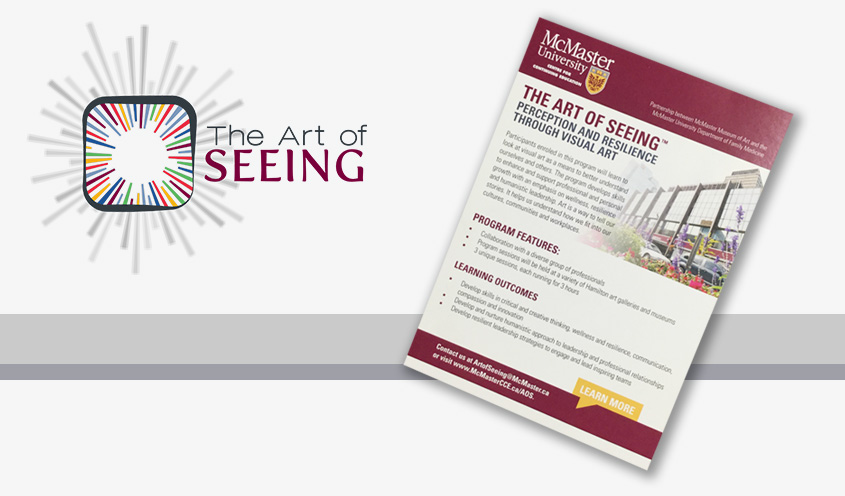 We are thrilled to announce that the groundbreaking program The Art of Seeing is available NOW to all through McMaster's Centre for Continuing Education.
The Art of Seeing™ is a visual literacy program developed by the McMaster University Department of Family Medicine and the McMaster Museum of Art to enhance and support professional competency in observation, communication, and compassion. By learning to look at visual art, we can better understand ourselves and others.
While this program was previously only available to institutional groups, businesses, and the University community, we are now pleased to offer this to all who are interested.  In this program, we will explore:
Leadership
Resiliency and Culture
Wellness
Humanistic Leadership and Self Awareness
Topics are delivered over three sessions at unique locations (The McMaster Museum of Art, Dundurn National Historic Site, the Hamilton Artists Inc. and in the CCE classroom).
For more information about the The Art of Seeing Program for your workplace: The Art of Seeing™