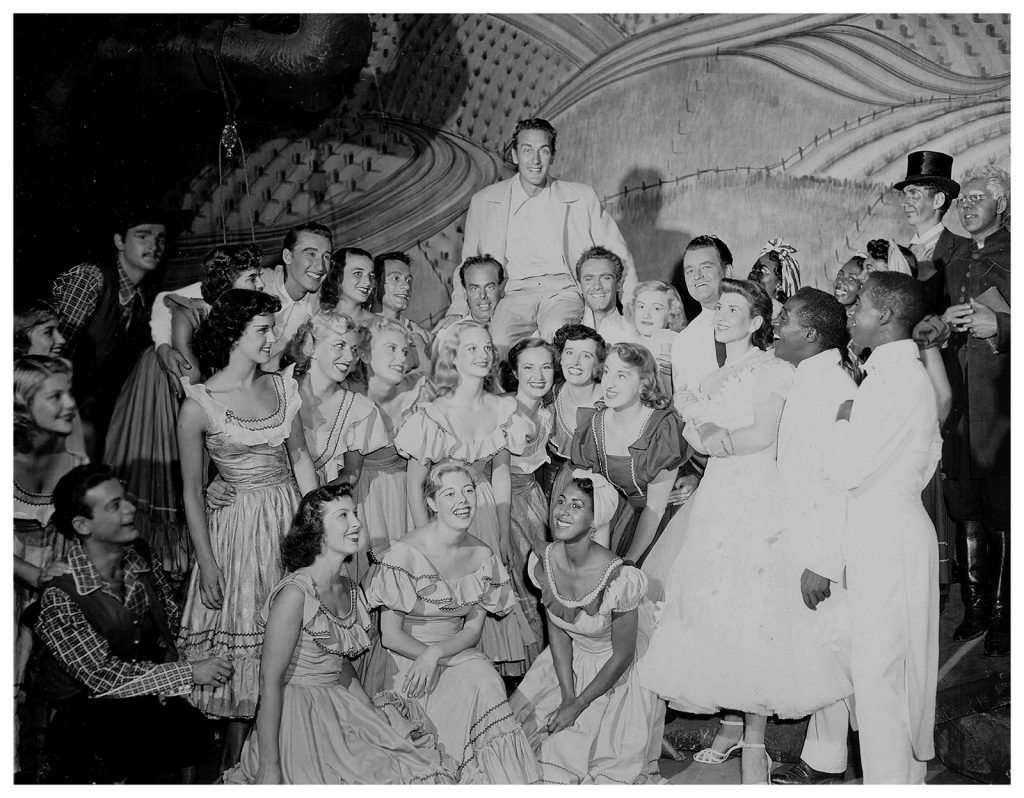 The McMaster Museum of Art proudly presents
Deanna Bowen: A Harlem Nocturne
Curated by Kimberly Phillips
Organized and circulated by the Contemporary Art Gallery, Vancouver
On view at the McMaster Museum of Art from January 16 to May 9, 2020
Deanna Bowen's artistic practice concerns itself with histories of Black experience in Canada and the US. Her focus is the "dark matter" in our midst: figures and events that have remained below the threshold of visibility not because they are impossible to find but because their existence reveals a systematized racism difficult for the majority culture to acknowledge. Bowen reactivates historic material sourced from overlooked archives through a process of extraction, translation and enlargement, and then reinserts this material into public consciousness in a new form.
A Harlem Nocturne presents a terrain of research that Bowen undertook in Toronto and Vancouver over the past three years, recovered from civic documents, newspaper clippings and numerous personal and organizational archives. These materials trace a series of interconnected figures—many of them part of Bowen's own family—who formed an integral part of the Canadian entertainment community from the 1940s through the 1970s. As Black bodies living and working in a settler colony underpinned by institutionalized racism, they were at once invisible and hyper-visible, simultaneously admired, exoticized and surveilled. They enjoyed certain celebrity in their local milieu but also endured differing degrees of bigotry, segregation and racial violence.
Bowen's aim is to posit a powerful counterpoint to common narratives that oversimplify historical narratives of Canada's complex and vibrant Black presence. She reminds us that even seemingly insignificant documents can be rich repositories for unintended readings, and for questioning who has been charged with writing our histories and why.
Events
OPENING RECEPTION: Thursday, January 16, 2020, 6 – 8 p.m.
CURATOR'S TALK | Kimberly Phillips: Friday, January 17, 12:30 – 1:20 p.m.


MUSICAL PERFORMANCE BY COLINA PHILLIPS: February 6, 7 – 9 p.m.
ARTIST TALK / IN CONVERSATION: Thursday, February 27, 7 – 9 p.m.
Deanna Bowen
Pamela Edmonds (Senior Curator at McMaster Museum of Art)
Selina Mudavanhu (Assistant Professor, Communications Studies and Multimedia)
READ TRANSCRIPT of the conversation
FILM SCREENING / DISCUSSION:  Friday, April 3, 7 – 9 p.m.
Location: Black Box Theatre, L.R. Wilson Hall, McMaster University
Special off-site screening and discussion of Bowen's edited cut of On Trial The Long Doorway

About the Artist
Deanna Bowen is a Toronto-based interdisciplinary artist whose practice examines race, migration, historical writing and authorship. Bowen makes use of a repertoire of artistic gestures in order to define the Black body and trace its presence and movement in place and time. In recent years, Bowen's work has involved rigorous examination of her family lineage and their connections to the Black Prairie pioneers of Alberta and Saskatchewan, the Creek Negroes and All-Black towns of Oklahoma, the extended Kentucky/Kansas Exoduster migrations and the Ku Klux Klan. She has received several awards in support of her artistic practice including the 2020 Governor General's Award for Visual Art, 2017 Canada Council New Chapter and Ontario Arts Council Media Arts production grants, a 2016 Guggenheim Fellowship and the 2014 William H. Johnson Prize. She has exhibited at the Royal Ontario Museum, Toronto (2017); the Art Museum at the University of Toronto (2016); the Institute of Contemporary Art at the University of Pennsylvania, Philadelphia (2015); McMaster Museum of Art, Hamilton (2014 – 15) and the Art Gallery of York University, Toronto (2013).
INTERVIEW: Listen now to an Interview with Deanna Bowen on CFMU Radio Podcast
INTERVIEW: with Kimberly Phillips in the Silhouette
Deanna Bowen: A Harlem Nocturne is supported by the Canada Council for the Arts.
This slideshow requires JavaScript.