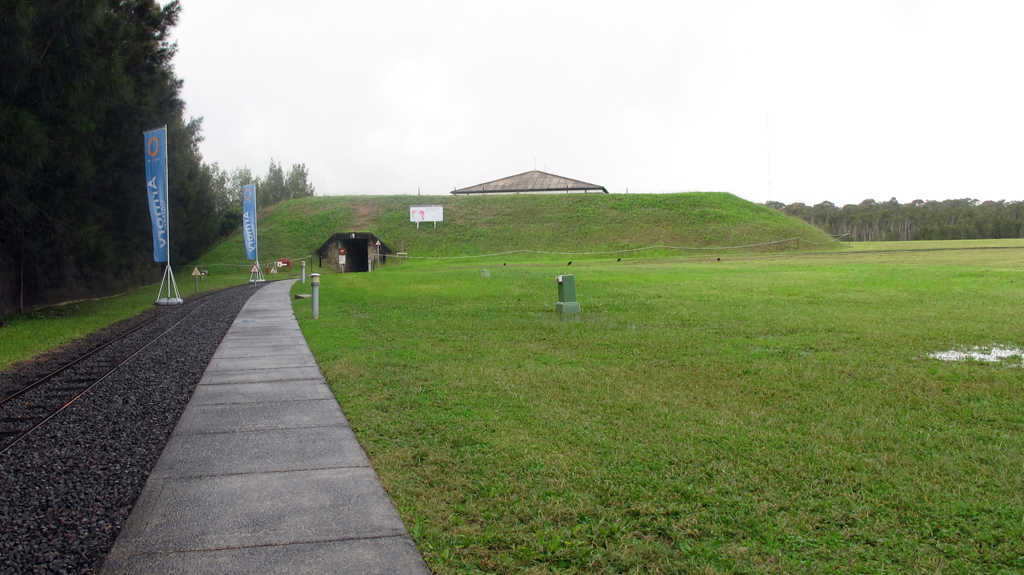 In addition to his ongoing curatorial projects at the McMaster Museum of Art, Senior Curator Ihor Holubizky is has been engaged in a number of exhibitions far beyond the campus borders. Three such exhibitions opened in recent months.
Buffer Zone – An exhibition of recent and new, site-specific work installed both inside the Newington Armory Gallery (originally built as a WWII munitions depot), and outside, a protected wetlands area at Sydney Olympic Park. The eighteen artists–from Australia, Ireland, Canada, Finland, the UK, New Zealand, Hungary and Bulgaria–addressed the metaphor of a "buffer zone" with environmental, social and political responses; the outdoor works utilized solar power sources. Co-curated by Ihor Holubizky and artist Allan Giddy, the founding director of The Environmental Research Institute for Art at the College of Fine Arts, University of New South Wales.
Here's a slide show of images from Buffer Zone in Australia:
This slideshow requires JavaScript.
A Jack Chambers exhibition co-curated by Holubizky and Mark Cheetham, opened at Museum London. Border Crossings Art Magazine, describes it as "the best exhibition of Jack Chamber's work I have ever seen…brilliant conception and stunning installation." (See below!!)
And finally, an exhibition curated by Holubizky, which will be coming to McMaster as part of the Rising to the Occasion: Long 18th Century project this September Jinny Yu and Don Andrus: Cadenza, was created and launched at the Confederation Centre Art Gallery.
UPDATE:
Congratulations to Ihor Holubizky, who earned the 2011 Exhibition of the Year Award from the Ontario Association of Art Galleries for his curatorial and design work on Jack Chambers: the light from the darkness, silver paintings and film work. The exhibition, co-curated by Mark Cheetham, showed at Museum London in the 2011 and is  on display at the McMichael Canadian Art Collection until January 15, 2012.