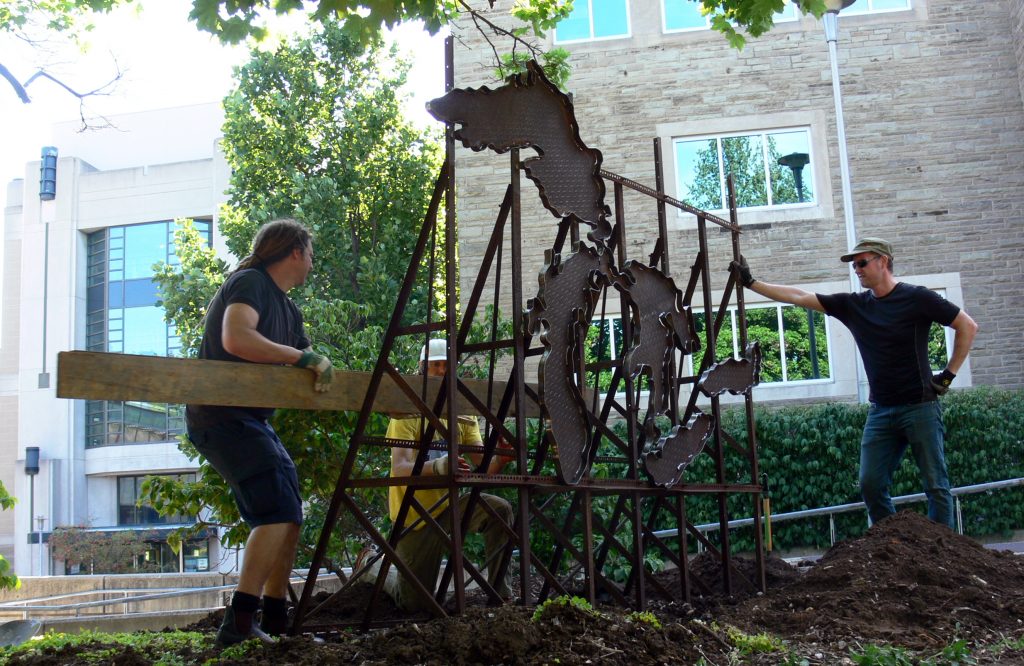 TH&B Artist Garden
This summer, TH&B, a creative partnership of Hamilton-based artists Simon Frank, Dave Hind, Ivan Jurakic and Tor Lukasik-Foss, is producing a new work of art for the McMaster Museum of Art's Artist Garden.
The artists began to install the work this morning!
The installation is titled Basin and its foundation is a metal structure with forms of the Great Lakes on it. To this they will add a mix of plants to reflect contrasting elements of the geography that we share and occupy.
"Our plan is for the Great Lakes billboard to function as a trellis. Over two seasons we essentially want to see it grown over and integrated into the garden site as if it had always been there—a modern ruin," says Ivan Jurakic.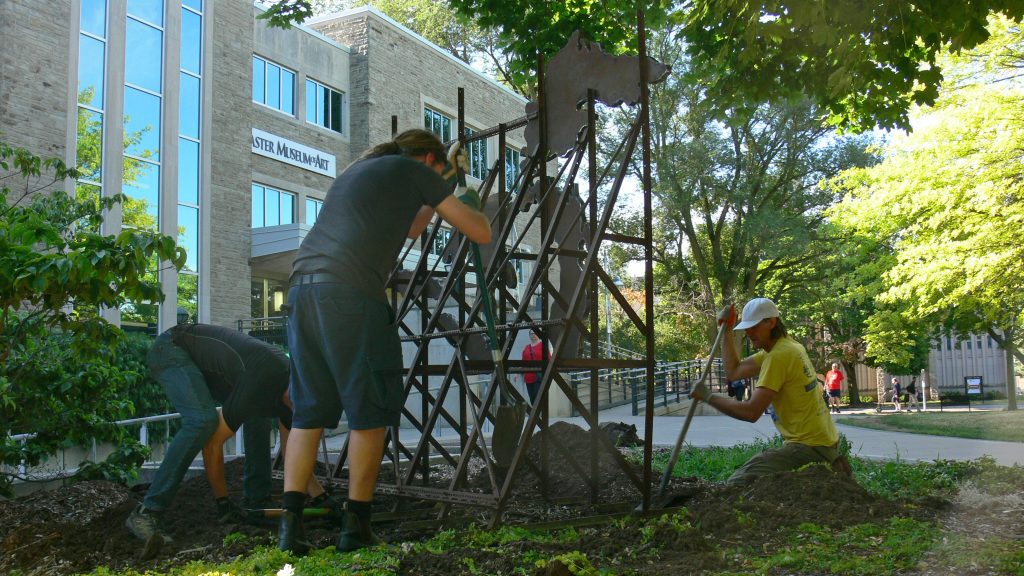 Resuscitating the moniker of the defunct railway that once serviced the Toronto, Hamilton and Buffalo rail corridor from 1895-1987, the TH&B team develops projects that are responsive to site, context, and history. Collaborating on all aspects of authorship and production, TH&B examines the intersection of rural, urban and industrial environments.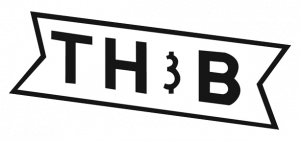 The Museum launched the Artist Garden project in 2014 with Simon Frank's Untilled – a beautiful living work inspired in large part by a Paul Klee painting in the McMaster Museum of Art collection.