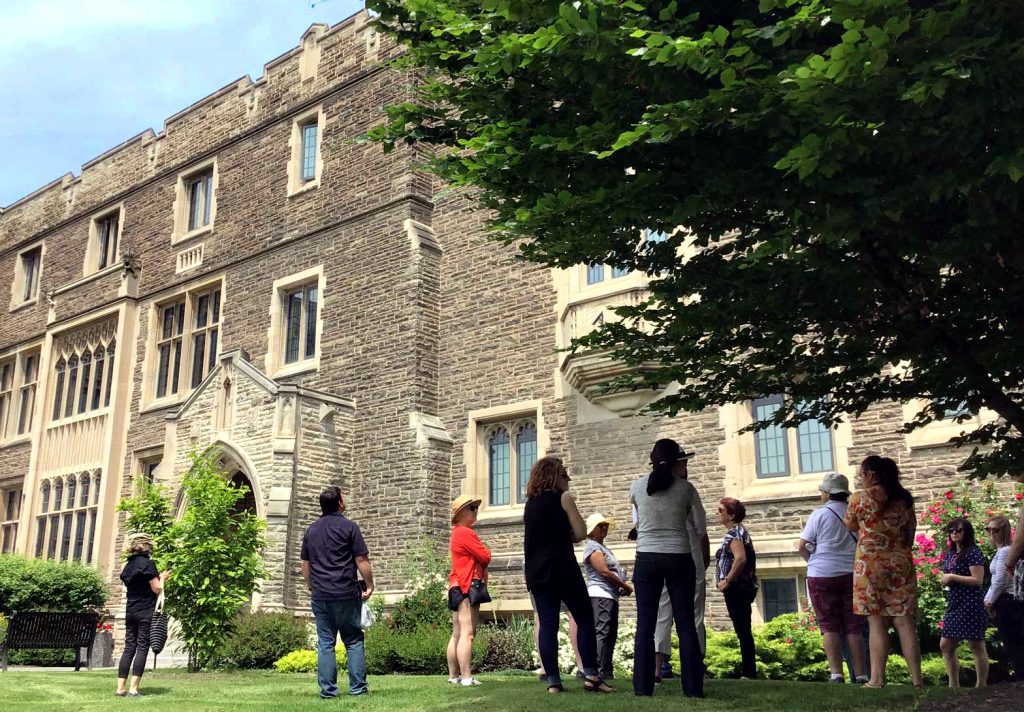 "I remember how dramatically the community shifted when all the soldiers returned to campus after the war (WWII)"

"Just inside that window is where I met my wife."

"Many happy times on the original Phoenix patio, even before it had this beautiful view [at its new location]"
Our recent McMaster campus architecture tours inspired many alumni, retirees, and community members to share their personal memories and spark some fascinating conversations. Thank you to all who made the walking tours so enriching for us.
For those who wanted to dig deeper and follow up on some of the stories Teresa shared, she's gathered a handy list of resources (below), many from our neighbours at Mills Library.
In Raise the Hammer: Gerard Middleton wrote about stone use in Hamilton and references McMaster buildings a few times, particularly in this article: Imported Stone in Hamilton Buildings
McMaster University; 3 volumes / Charles M. Johnston
Volume 3 as an ebook McMaster University e-book
The carvings of McMaster University : a walker's guide / R.P. Graham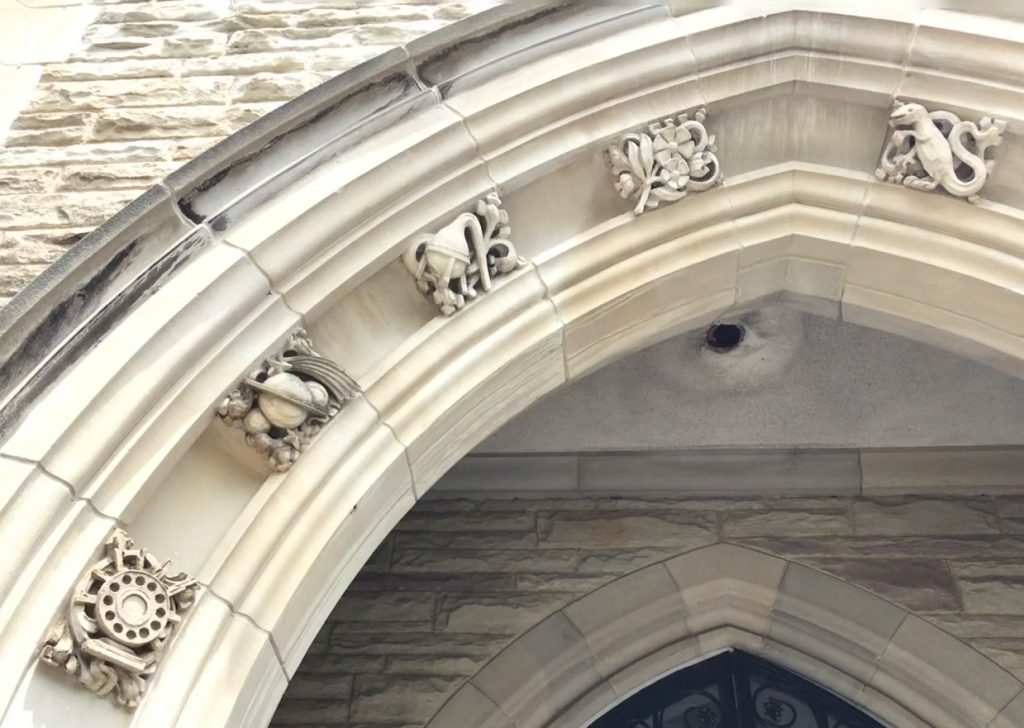 Student Days – student life at McMaster University from the 1890s to the 1980s / Charles M. Johnston and John C. Weaver
McMaster Fact book / 2017-2018
Divinity College Website's History page
McMaster Archives Aerial photos
Hamilton Public Library Images search "mcmaster" to see a bunch of great vintage photos
Image of old walking trails in parking lots across Cootes Drive
Nature at McMaster has Information about McMaster's "grey-to-green" project for west parking lots