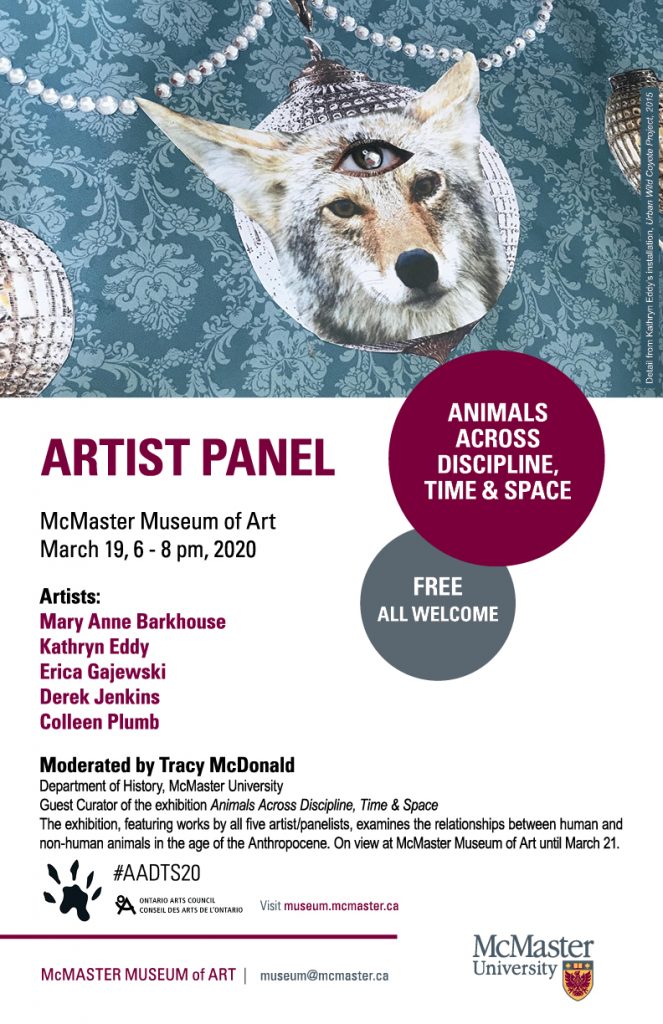 We are very excited to welcome all five exhibiting artists from our current exhibition to McMaster for an Artist Panel Discussion on Thursday, March 19, 6 – 8 p.m. They will be speaking at the McMaster Museum of Art about their art within the context of the exhibition Animals Across Discipline, Time & Space.
Artists
Mary Anne Barkhouse
Kathryn Eddy
Erica Gajewski
Derek Jenkins
Colleen Plumb

Moderator/guest curator:
Tracy McDonald, Department of History, McMaster University
Animals Across Discipline, Time & Space brings together work by five artists who explore the nonhuman in their work across a wide range of media.It examines relationships between human and non-human animals n the age of the Anthropocene.
All are welcome to attend this free, public event. Seating is first-come-first-served.
The Artist Panel is just one of a series of related activities happening on campus March 19 – 21, 2020 and organized by Tracy McDonald. Some of these events require prior registration. To see the full roster of programming, go to: https://www.aadts20.org/
PANEL BIOGRAPHIES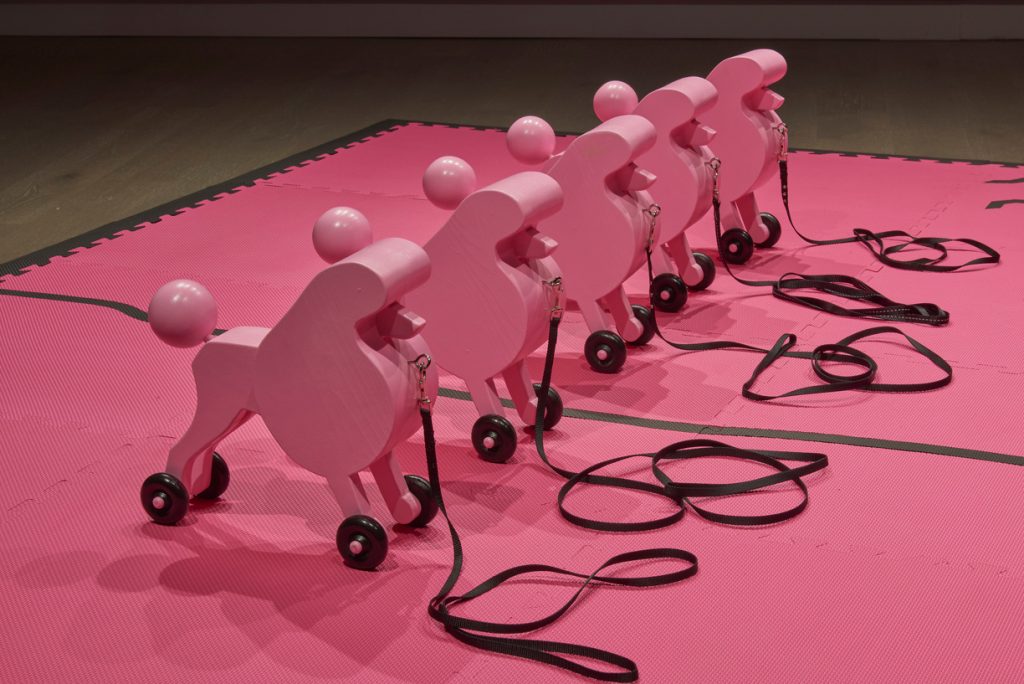 Mary Anne Barkhouse was born in Vancouver. Her mother is from the Nimpkish band, Kwakiutl First Nation of Alert Bay, and her father is of German and British descent from Nova Scotia. Barkhouse is descended from a long line of internationally recognised Northwest Coast artists, including Ellen Neel, Mungo Martin and Charlie James. She graduated with Honours from the Ontario College of Art in Toronto and has exhibited widely across Canada and the USA. As a continuation of her personal and family experiences with land and water stewardship, Barkhouse's work examines ecological concerns and cultural intersections through animal imageries. Inspired by issues surrounding empire and survival, her installations consider the self as a response to histories and environments. She is a member of the Royal Canadian Academy of Arts. Her work resides in numerous private and public collections.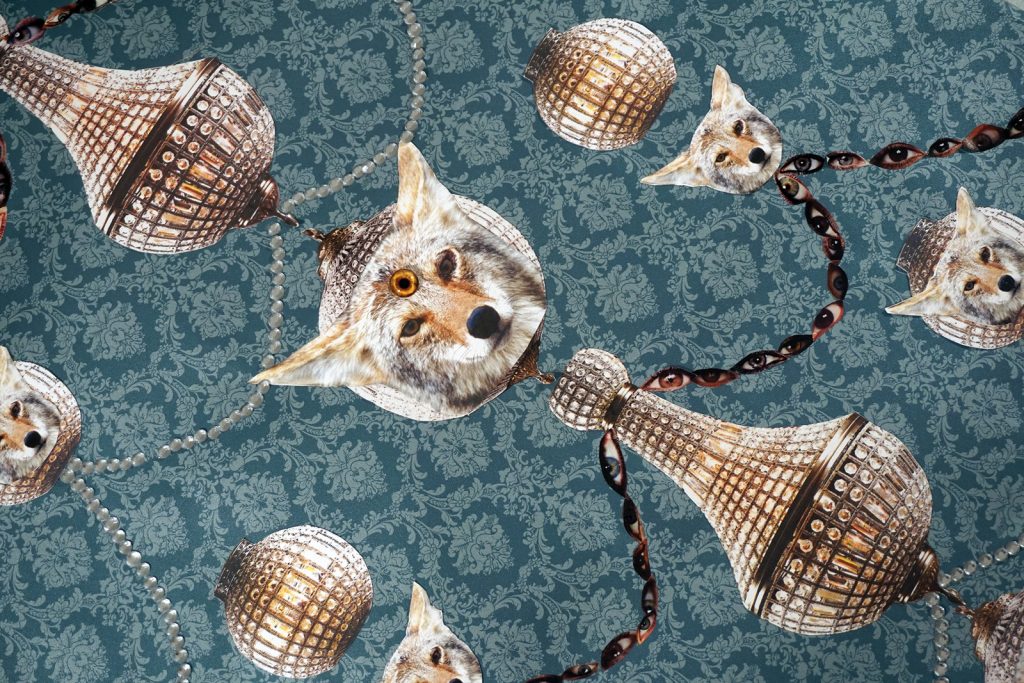 American artist Kathryn Eddy uses painting, drawing, collage, photography, sculpture, writing and immersive sound installation to explore complexities of relationships between nonhuman and human animals. She is a vocal activist against racism, domestic violence and animal abuse: her work, exhibited throughout the USA, challenges linked oppressions and the patriarchal power structures that perpetuate them. Along with Janell O'Rourke and L.A. Watson, Eddy is a founder of ArtAnimalAffect, an artist coalition dedicated to bridging art and activism within critical animal studies. In 2017, the group curated and participated in The Sexual Politics of Meat, an exhibition at the Animal Museum in Los Angeles. Eddy also served as co-author and co-editor of The Art of the Animal: Fourteen Women Artists Explore the Sexual Politics of Meat (Lantern Books, 2015).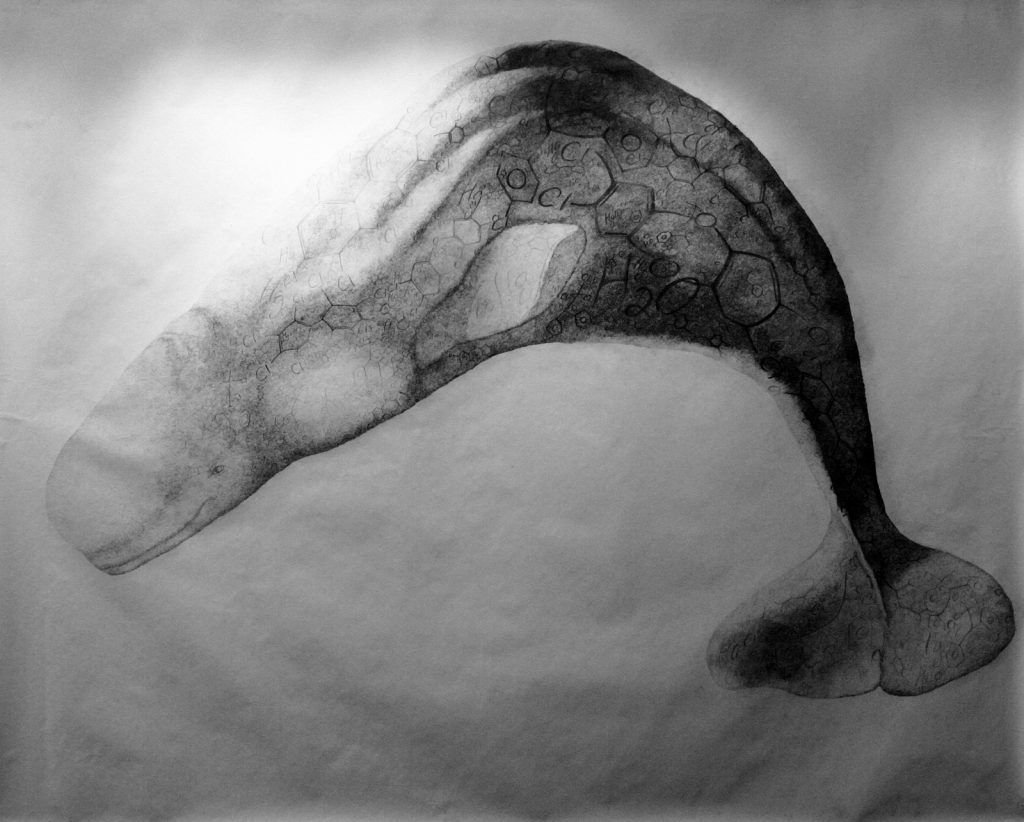 Erica Gajewski is a Canadian visual artist who engages with issues surrounding biodiversity loss, human-nonhuman relations and socio-ecological systems. Her artistic practice employs a variety of materials, from traditional drawing and painting to soft sculpture, installation work and an expanded practice rooted in land. Gajewski completed a BFA and MFA at the Savannah College of Art and Design in the US and is pursuing a PhD in Environmental Studies at York University. Her practice-based, interdisciplinary research brings multispecies studies, environmental studies and cultural studies into conversation with the visual arts. Her pieces are held in many private and public collections, including collections at the Toronto Zoo and the US Department of State's Moscow and Kabul Embassies.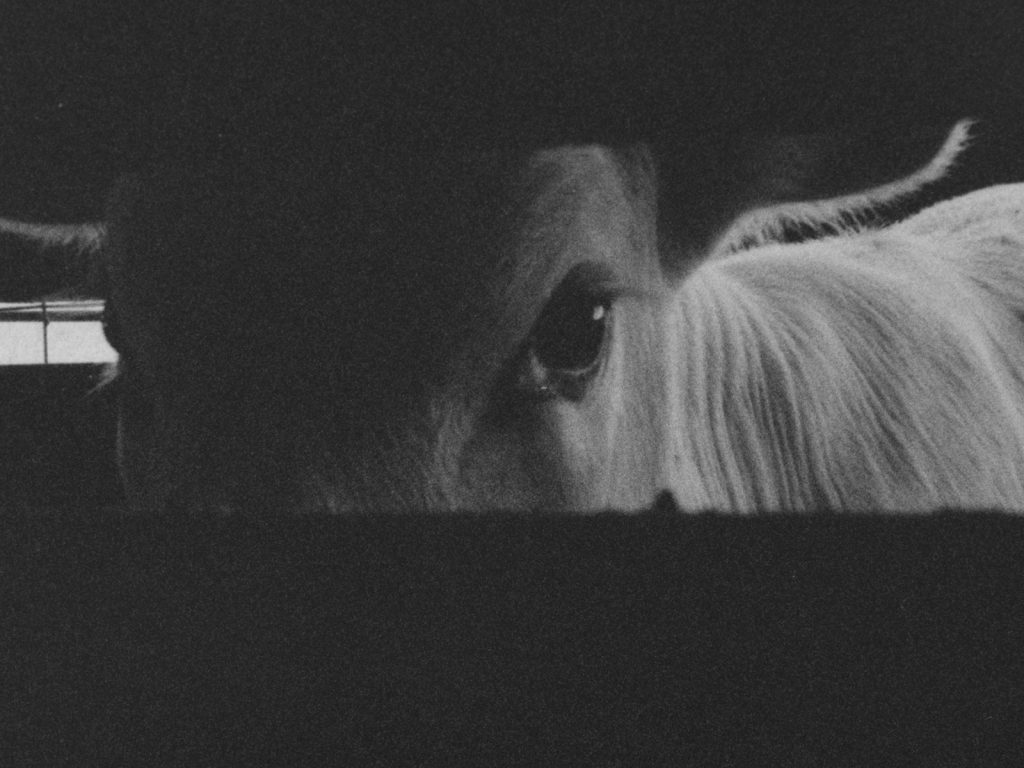 Derek Jenkins is a filmmaker and lab technician based in Hamilton, Ontario. His practice is handmade, personal and documentary, with an interest in labour, ecology and social reproduction. His films have screened widely, most recently at Media City Film Festival, Experiments in Cinema, Fracto Film Encounter and Antimatter [Media Art]. Jenkins' sound work, The E6 Process, was installed at Factory Media Centre in 2018 as part of HAVN's Sonic Art Series. His film Contents was included in the 2019 exhibition Minding the Archive at Hamilton Artists Inc. Jenkins is an MFA student in Documentary Media at Ryerson University and works at Niagara Custom Lab.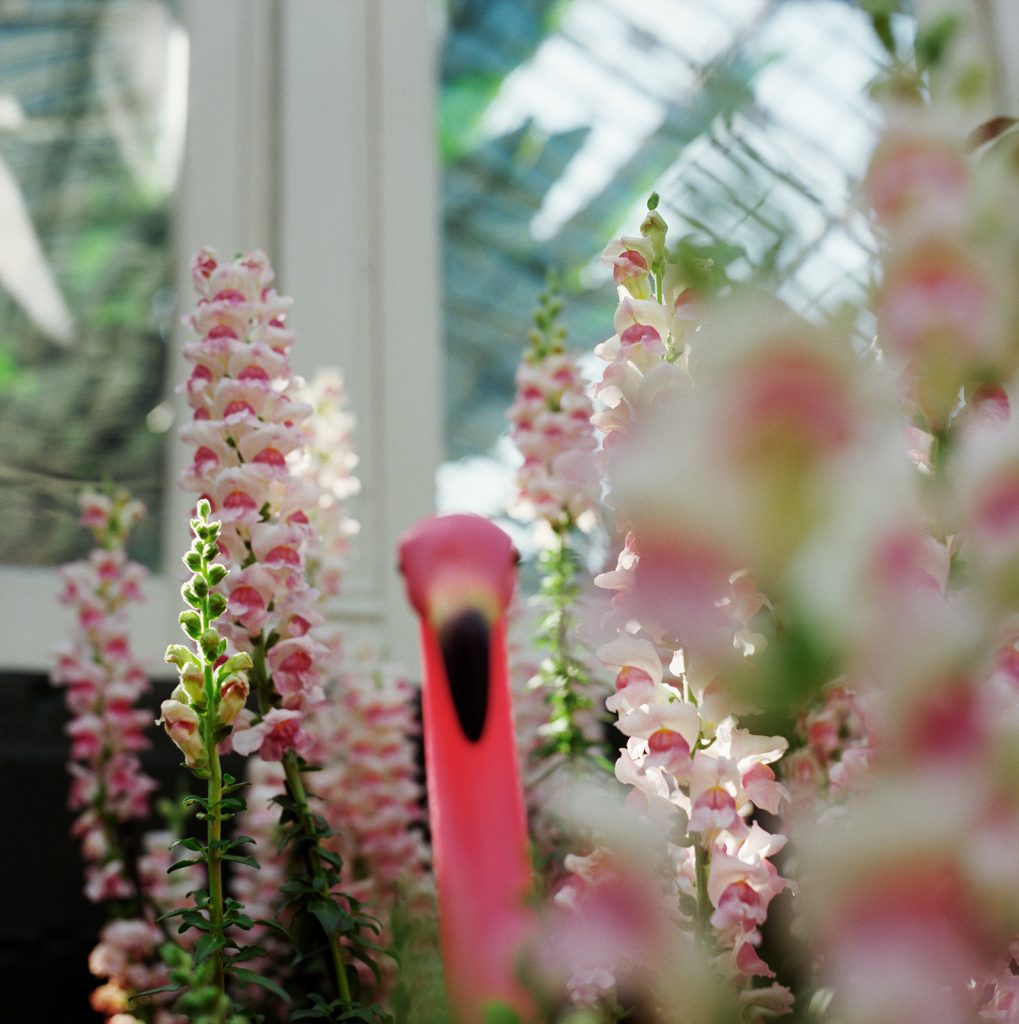 Colleen Plumb makes photographs, videos and public video projections investigating the contradictory relationships that humans form with other animals. Her work is held in several permanent collections and has been widely exhibited. She has written for the Center for Humans and Nature as a contributor to their book, City Creatures (University of Chicago Press, 2015). Her first photography monograph, Animals Are Outside Today, was published by Radius Books in 2011. Thirty Times a Minute, on the plight of captive elements, followed from Radius in 2019. Plumb's work has appeared in LitHub, Psychology Today, Virginia Quarterly Review, The Village Voice, New York Times LENS, Time Lightbox, Oxford American and Photo District News. She has taught photography and video at Columbia College, Chicago, since 1999.
GUEST CURATOR
Tracy McDonald is an associate professor of history at McMaster University, Hamilton, Ontario. She is the author of Face to the Village: The Riazan Countryside under Soviet Rule, 1921-1930 (University of Toronto Press, 2011); winner of the 2012 Reginald Zelnik Prize for an outstanding monograph published on Russia, Eastern Europe or Eurasia in the field of history. She is co-editor with Daniel Vandersommers of the article collection, Zoo Studies: A New Humanities (McGill-Queens University Press, 2019), which includes her chapter, "Sculpting Dinah with the Blunt Tools of the Historian. She is currently working on a study of hunting, trapping, transport, exhibition, import and export of exotic animals in and out of the USSR between 1924 and 1964. tmcdon@mcmaster.ca