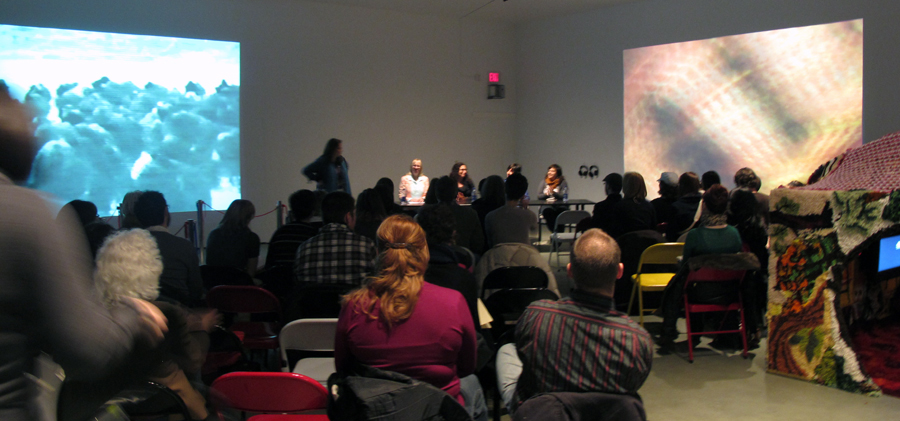 The Fierce: Women's Hot Blooded Film/Video exhibition, guest curated by McMaster University's Janice Hladki, opened last week at the McMaster Museum of Art with record breaking attendance of 400 people.
"The exhibition is an example of the Museum's commitment to research excellence, innovation through the arts, and community building," said McMaster University President Peter George. "I hope the works in this exhibition challenge people, make them think in new ways, and stimulate further thought and discussion. Because, that, after all, is one of the major roles of a University. "
It is an exhibition that crosses disciplines, addressing ideas in the Humanities, the Health Sciences, the Social Sciences, and Indigenous Studies, ideas that were explored further in a panel discussion the following day. Please join us on Friday February 26, 3:30 – 4:30 pm for another complementary event, a Talk by Jolene Rickard Tuscarora curator, photographer, and scholar at Cornell University.  This event is presented by McMaster University's Women's Studies and Indigenous Studies Programs and the Museum of Art, also sponsored by the Department of English and Cultural Studies, the Department of Philosophy, and the School of the Arts.
Here are some images from the Fierce opening week. (Reception shots courtesy of Andrew J. Holden)